7 Fun Weekend Projects for Your Kids Will Love
Kids find it difficult to stay down even on the weekdays. And when it comes to handling them on weekends, things might get scary for most parents. If you're a loving parent, it won't be a surprise if you're going through the same situation.
However, as a responsible and smart parent, you must arrange something for your kids to keep them occupied while having fun. There are indoor activities that can make you and your children happy because you can do it together.
This article will share about seven creative and fun weekend projects for your kids who'll love them.
1.  Messy Play  with Polymer Clay
Children love messy play. A genius alternative to natural clay is polymer clay, a synthetic clay ideal for little ones. You can buy them in bulk as their durability and versatility make them incredibly popular among children and professional artists. They are one of the most creative and affordable gift ideas for polymer clay lovers, including children as young as two years.
Polymer clay is safe for kids and pets. So, you can sit back and let your kids mess around with colorful polymer clay in their play zone. Don't expect any artistic and perfect shapes from them. Let them put their best effort into making various figures like flowers, faces, ornaments, toys, human and animal figures, and whatnot.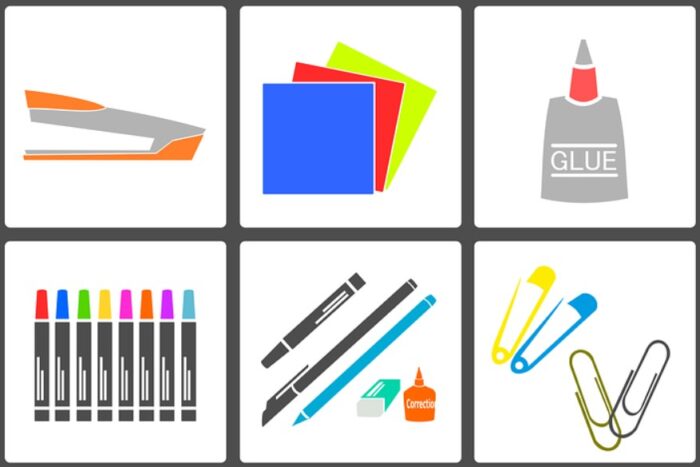 2.  DIY Bath Bombs
These are one of the most fun activities for kids. When loads of books and classes are over, and your kids are ushered to the weekend, having a blast during bathing with bath bombs could be a great weekend-fun idea.
DIY bath bombs will prove innovative if you make those bombs with the help of your kids. They'll learn something new and make something very interesting to make their bath time and weekend awesome.
Make sure your kids don't have any skin conditions. Some ingredients required for bath bombs may have reactions on their skin. However, they're not very harmful and rarely have any long-term effects on health.
TRY THESE MINI CARAMEL APPLE PIE BOMBS TOO!!
3.  Erupting Lava Lamp
A lava lamp is something that both kids and adults are fascinated with. The chemical reaction behind this stuff is brilliant, making the simulation so appealing. Moreover, a lava lamp effectively stimulates your kid's sensory department in the brain.
You can teach your kiddo how to make one by providing them with the necessary ingredients and guidelines. Don't take your eyes off them as things might get messy due to the wrong measurement of ingredients, although it's okay to be messy as it adds more fun to the learning.
Choose the oil, food color, Alka-seltzer tablet, flask, etc., for your child and show them once how to do it. Once your kid's impressed enough, let them do it by themselves.
4. Dazzling Sun Catcher
Kids love sun catchers as they reflect and refract the sunlight into the room and everywhere. Those tinkled and reflective beads and ornamentals can catch anyone's eye. Allowing your kids to make one alone can be an ultimate gift guide for them.
So, planning to make a beautiful sun catcher could be a great weekend fun time for your kid. Remember, making one will take time and carefulness. So, you must be patient with your kid, so they can slowly learn and perfect the piece.
You can use reflective but harmless objects like CDs, clear beads, imitated and light pearls, wires, plastic strings, etc. Guide your youngster to measure things properly and make the best sun catcher for your balcony, window, or door.
5.  Spider Web Search
This is really amazing and, to an extent, adventurous for the kids. Spider web search involves kids stepping in and out of the web while searching for treasures like toys, chocolates, cards, etc.
Making time and effort to build a spider web with your kid will make your kid's weekend engaging and heartily playful. The most important thing about this stuff is that playing spider web search activates gross motor skills in kids as they carefully step in and out of the web ropes.
Moreover, in an attempt to find treasures, your kids will learn to be patient while staying focused to attain their goals.
6.   Pretty Cardboard Kitchen
You must've noticed how your little daughter loves to copy her mom in kitchen stuff. She makes imaginary foods in little toy pots and the stove and serves them to you with innocent delicacy. You can utilize this fascination of hers to make amazing cardboard kitchens.
If your toddler is about three to five, using light cardboard will be safe to avoid injuries. Make it height-friendly for your kid so she doesn't have to lower herself too much to get the necessary stuff.
Furthermore, apply bright colors and interesting stickers to the structure to draw her attention more. And, of course, don't make it all by yourself, let her help you and share her ideas. It's not about making it perfect, but rather making her smile and have fun.
7.   Fun Pebble Characters
Kids already love to play with pebbles. They collect small to medium-sized pebbles from the driveways and make all sorts of things out of them to have fun. If you want to make your kid's weekend fun.
Making pebble characters is like making your own superheroes with little effort. Don't worry as your kid won't mind the shapes and size of the stone. It's all in their imagination; whatever or whoever they want to make them into. It's one of their favorite creative play ideas
Give them colors and brushes, so they can paint those pebbles into vibrant people, a little community of their own because many kids love to name those people with the names of their parents, siblings, friends, and even pet dogs.
Final Words
Make your kids more involved in creative works on the weekends rather than allowing them unlimited screen time.
The fun and innovative weekend projects we've shared in this article are all going to keep your children engaged for hours. Happy parenting!