5 Creative Play Ideas – at the Park with Bobs & LoLo and Dirty Feet

I'm working on this sponsored campaign for Bobs & LoLo, so I called on Nerdy Foodie Mom and her little minion, Audrey. Audrey's almost 2 now, so she's at such a fun age!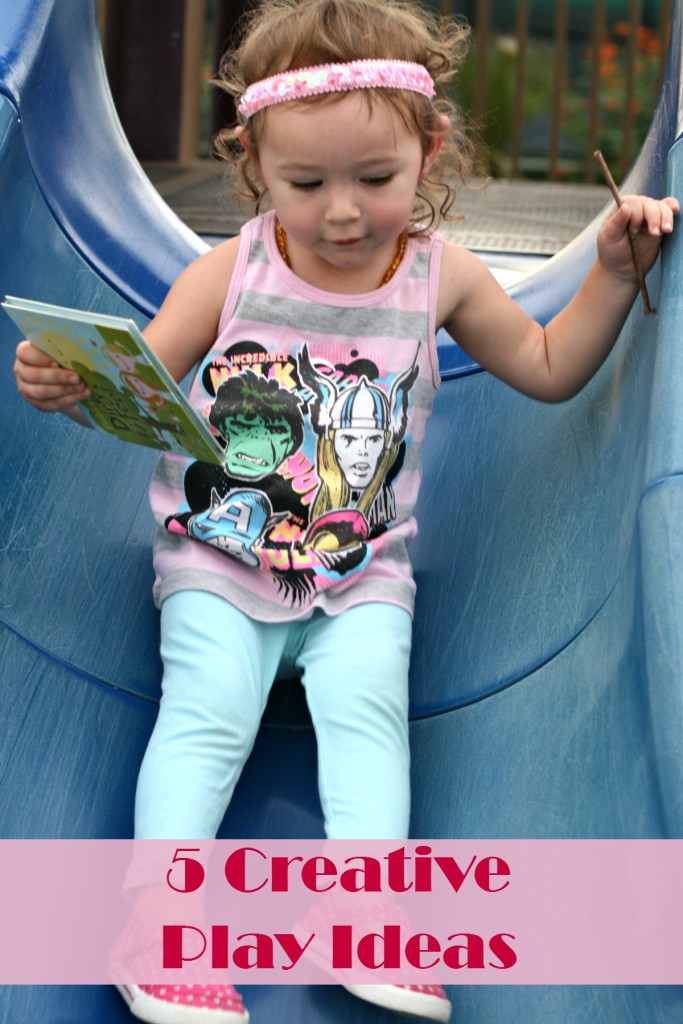 5 Creative Play Ideas – at the Park with Dirty Feet
Looking for creative play ideas? The first step is to head outside. There are so many great ways to sneak creative play in while you're outside, because kids are usually playing anyway. So they won't even realize they're learning something when you add in a few props!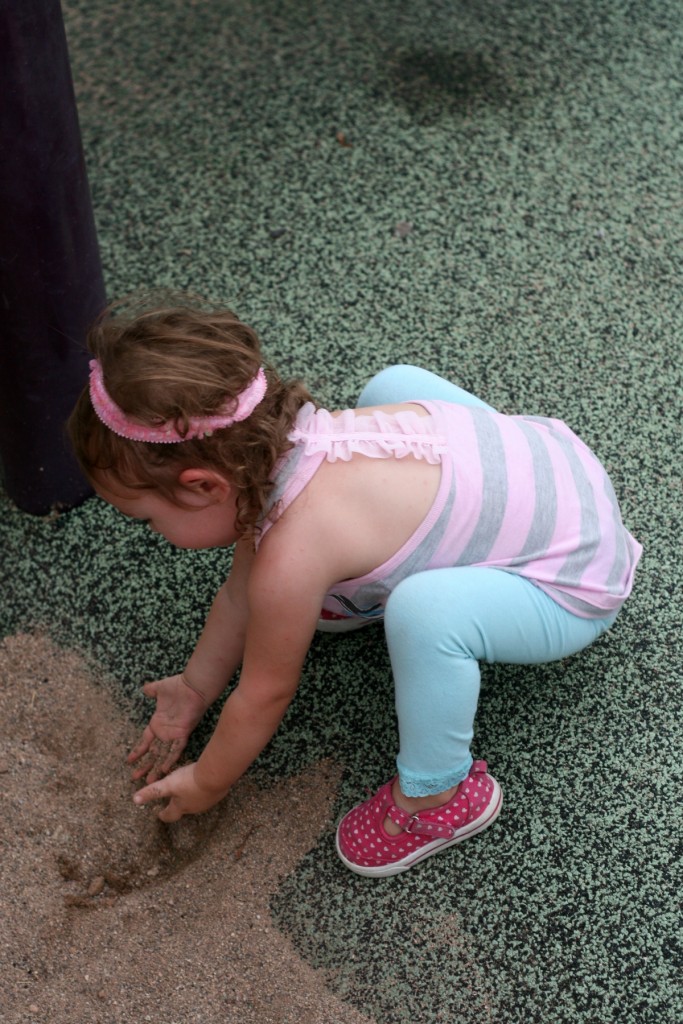 1. Draw a hopscotch board. There are so many games you can create with chalk, but hopscotch will always be one of my favorites!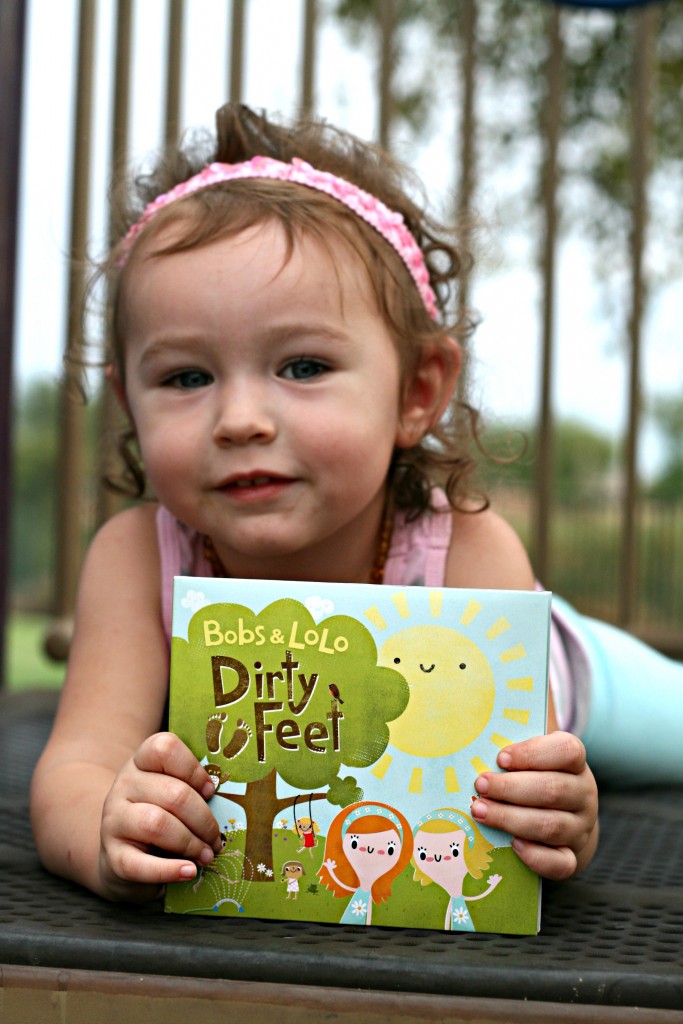 2. Play some tunes. I downloaded the newest Bobs & LoLo album, Dirty Feet, to my phone. Audrey had a blast jamming out while running around barefoot in the sand!
Dedicated to inspiring and educating kids through music, Bobs & LoLo teach kids to care about themselves, their neighbors, and the planet. Connecting with nature through creative play is something I've always enjoyed doing with my kids, and others as well.
Music has always been a huge part of my life. I only have a few memories of my Dad, and almost all involve music of some kind. He always loved listening to Rock N Roll, much to my mother's dismay.
I became a mom and knew that I'd make sure my kids loved music as much as I did. I would put the headphones to my belly when I was pregnant, and the girls always moved around and "danced".
When listening to the Dirty Feet album, Hoot and Hop (Track #4), was Audrey's favorite! The upbeat music and lyrics kept her going throughout the entire song.
3.
Hide and seek
is an old favorite that can be played many different ways. We played hide and seek with some wooden blocks. We buried them in the sand and Audrey found them. Hands-on creative play is so important to a toddler's development.
4. Tell a story. Audrey really liked picking up the little pebbles and sticks. Grab a few washable markers or paints and make story stones. Paint the rocks and tell a story with them.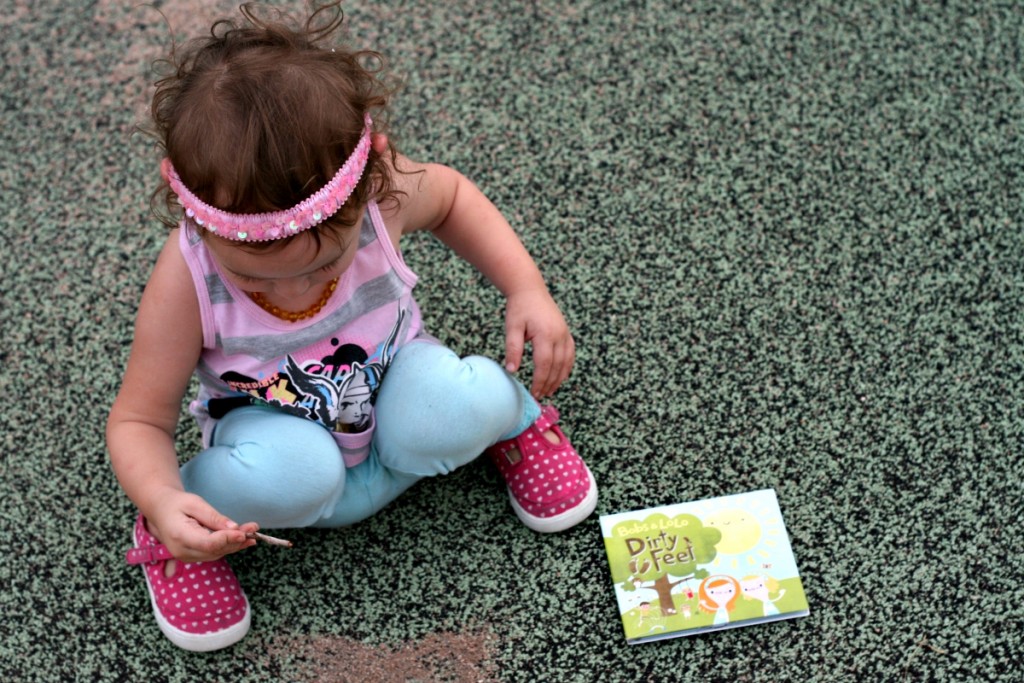 5. Don't be afraid to get a little dirty! A little dirt never hurt anyone, right? Some kids don't like getting dirty, but if yours does, let them indulge a bit! Audrey had a fun time playing with her toes in the sand, even though she wasn't so sure about it at first.
ENTER TO WIN!
Enter to win a copy of Bobs & LoLo's album, Dirty Feet, by leaving a comment below. Tell me what your favorite creative play idea is. Be sure to leave your email address!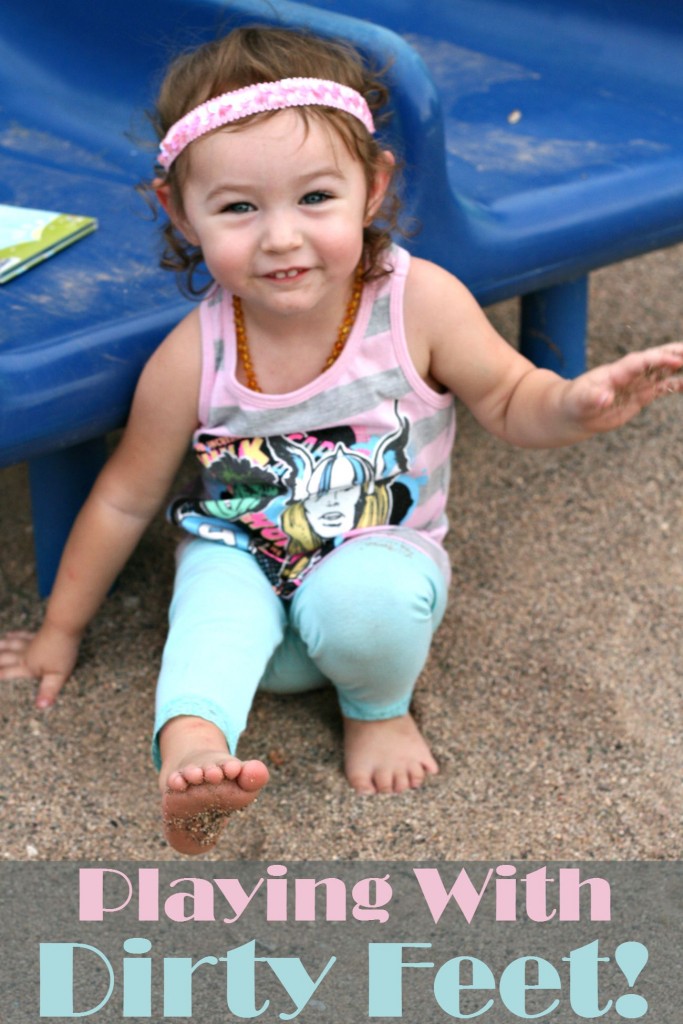 Purchase Dirty Feet on CD or DOWNLOAD it now! They're touring North America, so be sure to check those dates, too.
This is a sponsored post written on behalf of Bobs & LoLo.