6 Tips to Make Your Chef Resume Shine
As a chef, you know that presentation is important. The same goes for your resume. Applying for a chef job can be a competitive process. To land your dream job, you need to make sure that your resume is polished and professional. In other words, it is important to have a resume that will make you stand out from the other candidates.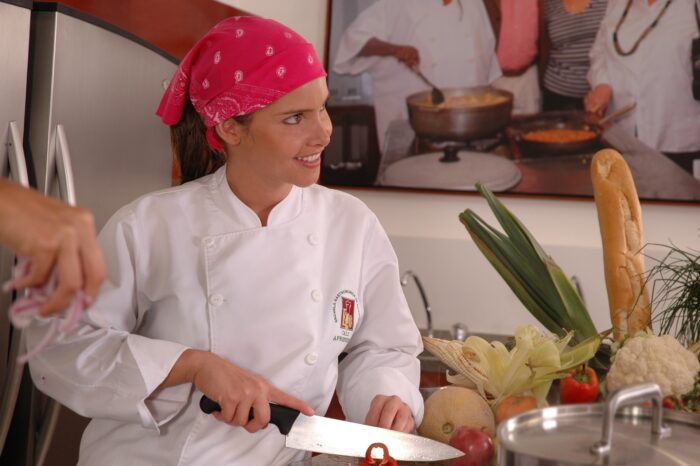 Use a simple, clean format
Your resume should be easy to read and free of any unnecessary frills or embellishments. Therefore, when creating your chef resume, it is important to use a simple and clean format. Stick to a simple font to list your cooking experience. Use bullet points to showcase your qualifications.
Keep your sections organized in a logical flow, and make sure everything on your resume is relevant and up-to-date. This shows potential employers that you have a professional approach to job applications. It will allow them to focus on the content of your resume rather than getting sidetracked by fancy design elements.
Use language everybody can stand
Chances are, the person or the hiring manager reading your resume is not an expert in the culinary arts. So, it is important to use language that everyone can understand while still conveying your expertise. Make your resume a powerful document to cut through the competition by using lay terms with the help of resume services. 
For example, instead of saying, "I managed inventory," say, "I tracked ingredient levels and placed orders when necessary." This makes it clear what your responsibility was without using jargon that only those in the industry would know.
Highlight your experience and achievements
Your resume should highlight your most relevant catering experience and accomplishments. If you have extensive experience in the culinary field, you may want to focus on your most recent positions. If you're just starting, you may want to highlight any relevant internships or externships you may have had.
The role of a chef is not limited to cooking food. Chefs also need to be able to manage finances, lead a team, and deal with difficult customer requests. If you have experience in any of these areas, make sure to include it on your resume. Even if the job does not require them, it shows that you are well-rounded and can handle multiple tasks.
Use action verbs
When describing your experience as a chef, use language that is active and engaging. For example, instead of saying, "I prepared meals," say, "I created innovative dishes that received rave reviews from customers." This small change makes a big impact and immediately shows that you are a go-getter who is passionate about your craft.
Many chefs, although fully qualified, have a hard time trying to craft a resume that will be a perfect shout-out to all their accomplishments. Rather than a general resume, you need advice from experts who understand your niche. The professionals at the best cv writing service UK can help you get noticed and stay on top. 
Be specific to each job
You should draw attention to certifications or educational programs that make you qualified for a particular position, as well as any knives or cooking utensils you are trained in using. Plus, if you have any relevant food safety training or dietary experience, it's a good idea to also include that on your resume.
It is important to tailor the content of the resume to highlight accomplishments and experiences that will be pertinent to the chosen job. By being specific about your qualifications, employers can accurately determine how you would be a good fit in their kitchens.
Add the right menu skills
Your resume can stand out from other candidates if you add the right menu skills. Menu skills vary by chef position. But every application should highlight the ability to cook diverse styles of cuisine. Knowledge of food safety practices, capacity for efficient kitchen management, and experience with inventorying can also go a long way.
Knowing how to manage a team efficiently is also incredibly helpful for many chefs. Your knowledge of vegetarian and vegan dining options will also be beneficial to prospective employers. Demonstrating menu planning expertise, cost management, and creative recipe development can do wonders in making your resume shine.
Adding menu skills to your chef resume is an easy way to demonstrate the depth of your culinary experience and the range of expertise you have developed over time. Depending on the job role you're applying for, getting creative with flexible menu skills can be a great way to stand out from the crowd.
Conclusion
By following these tips, you can create a chef resume that will help you land the job you want, even if there are dozens of other candidates vying for the same position. Remember to focus on your unique skills and experience, use active language, and choose industry-specific keywords to make your resume shine.