6 Month Half Marathon Training Schedule
6 Month Half Marathon Training Schedule
I've tried half-marathon training schedules and programs before. They were too complex, too hard, or I just fell off the wagon. This time I think it's going to be different, but only time will tell. I even completed a half-marathon with pretty much zero training. That was stupid. Don't do it.
This is so easy to follow, and you can start in any month. Since I am starting in July, and summer is really freaking hot, I'm not going to up my miles too much until October. Just getting in the habit of moving again will help me. In October, I'll jump from 6 miles to 8, and then in November, I jump from 8 miles to 10. I can't realistically see doing this at the moment, so I'm hoping that going up gradually until then will make it not so difficult.
Jogging will take place several times a week, and then in between those days I will either rest or hike. I love hiking – way more than I love jogging – so this keeps me from getting too bored. Choose an activity that you love, just to keep the running broken up a bit. Some will do the elliptical at the gym, others will do a spin class. If running is as hard on your knees as it is mine, you'll want to do something low-impact.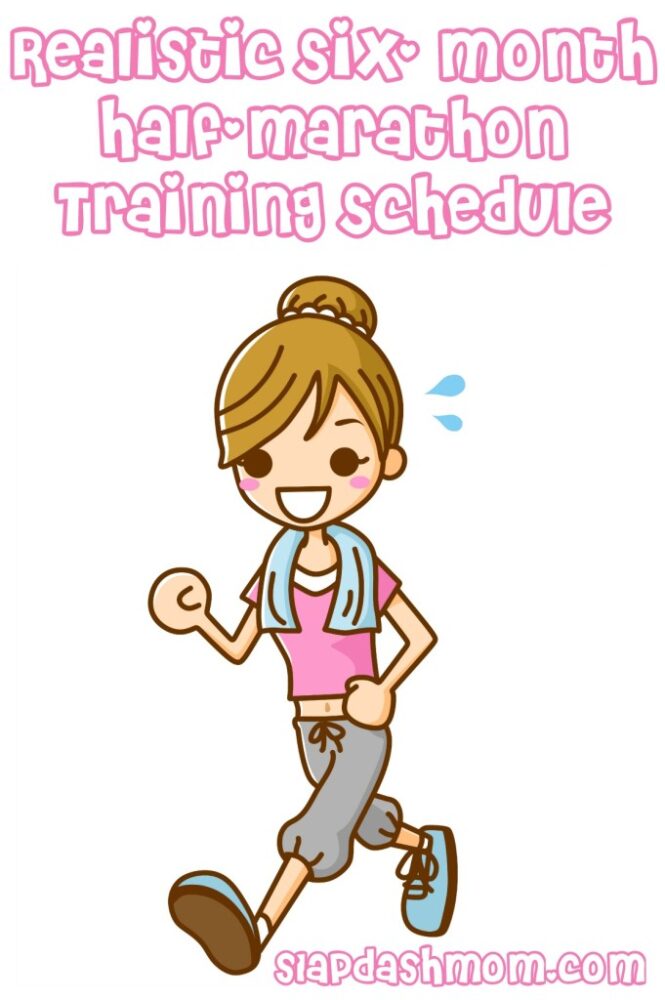 6 Month Half Marathon Training Schedule
July – 4 miles, at least 3 days each week
August – 5 miles, at least 3 days each week
September – 6 miles, at least 3 days each week
October – 8 miles, at least 3 days each week
November – 10 miles, at least 3 days each week
December – 12 miles, at least 3 days each week
This could be adapted for a marathon, as well. You could either increase the mileage at a faster rate, or extend it to a 12 month plan instead. 4 miles to start off, but then do 6 miles, 10 miles, etc.
If you're going to adapt it for a Warrior Dash, Spartan Race, etc you need to practice more with weights and strength training than with running, so keep that in mind!
How do you train for upcoming races?