12 Weird Dog Attitudes Explained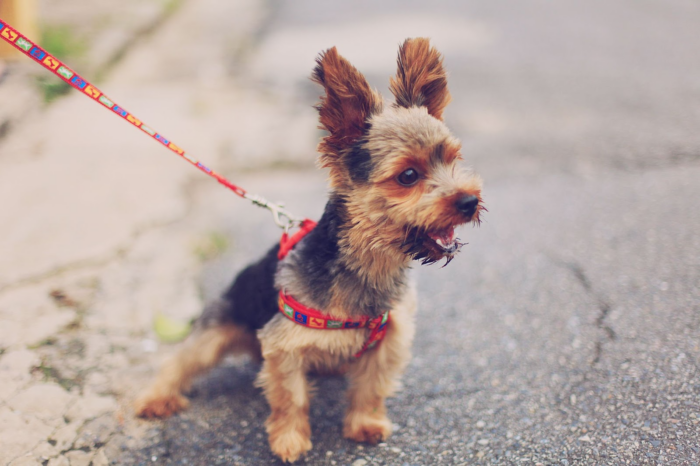 If you've ever found yourself scratching your head over your furry friend's peculiar attitudes and behaviors, you're not alone. Dogs can display a wide range of odd behaviors that often leave their owners puzzled.
This blog post delves into the world of weird dog attitudes, providing detailed explanations for odd behavior you may have noticed. We'll shed light on these odd quirks, from tail-chasing to incessant barking, and help you better understand your canine companion. Here are 12 weird dog attitudes explained!
1. Tail Chasing
Tail chasing can be both amusing and concerning. While it's common in puppies, persistent tail chasing during adulthood might indicate underlying issues. It could signify boredom, anxiety, or even a medical condition.
Provide them with mental and physical stimulation through interactive toys, regular exercise, and engaging training sessions. If the behavior persists, consult a professional dog trainer or a veterinarian for further evaluation.
2. Swallowing a Lot
Excessive swallowing can indicate nausea, anxiety, or dental problems. One possible cause is a condition called pica, where dogs eat non-food items. Determining the underlying cause is crucial if you find your dog swallowing a lot.
Consult your vet for a thorough examination. In the meantime, provide appropriate chew toys, ensure a balanced diet, and prevent access to non-food items. You must address the root cause of this issue as soon as possible, as it can lead to health complications for your pooch if left unchecked.
3. Paw Licking
Paw licking is a behavior that dogs engage in for various reasons. It could be due to allergies, irritations, or even stress. To alleviate this behavior, examine your dog's paws for any signs of injury or irritation.
Regularly clean and groom their paws, and consider using pet-safe moisturizers or balms. If allergies are suspected, consult your vet to determine the cause and explore suitable treatment options.
4. Eating Grass
Many dogs have a peculiar habit of eating grass. While it might seem odd, it's actually quite common. Dogs eat grass for various reasons, including digestion improvement, relieving upset stomachs, or simply because they enjoy the taste.
Excessive grass consumption can lead to digestive issues or be a sign of underlying health concerns. Ensure your dog has a well-balanced diet, offer alternative sources of fiber, and consult your vet if the behavior persists or becomes worrisome.
5. Head Tilting
The adorable head tilt is a behavior that melts every dog owner's heart. Dogs tilt their heads in response to unfamiliar sounds or to express curiosity. While it's usually harmless, head tilting can sometimes indicate ear problems or hearing loss.
Regularly check your dog's ears for signs of infection or discomfort. If you notice any concerning symptoms, consult your vet for a proper diagnosis and appropriate treatment.
6. Pawing at Faces
Some dogs have a peculiar habit of pawing at their owners' faces or nudging their hands. This behavior can have various meanings, including seeking attention, displaying affection, or expressing anxiety. Understanding the context and body language accompanying this behavior can provide valuable insights into your dog's emotional state.
7. Shadow Chasing
Shadow chasing is a behavior that some dogs display, and it can be puzzling to understand why they do it. This behavior might result from their predatory instincts, curiosity, or simply a way to entertain themselves.
Excessive shadow chasing can indicate anxiety or obsessive-compulsive tendencies. To manage this behavior, provide mental and physical stimulation, engage in interactive play sessions, and create a calm and secure environment for your dog.
8. Excessive Barking
Various factors, including territorial instincts, fear, attention-seeking, or boredom, can trigger excessive barking. Training and socialization play a crucial role in addressing this behavior. Understanding the underlying cause can help you develop effective strategies to curb excessive barking and foster a more peaceful environment. An effective method is to give them homemade dog treats to reinforce calm behavior. 
9. Tail Docking Sensitivity
If you have a dog with a docked tail, you may notice that they exhibit sensitivity around that area. This behavior is especially common in breeds that traditionally have their tails docked.
Dogs might react negatively when someone touches or approaches their tail stump. This sensitivity can be due to discomfort, past trauma, or simply a heightened awareness of their surroundings.
Respecting your dog's boundaries and avoiding triggering any negative reactions is essential. Gradually desensitize your dog to touch around its tail by using positive reinforcement techniques and rewarding calm behavior.
10. Butt Sniffing
One of the most peculiar behaviors that dogs engage in is butt sniffing when they meet other dogs. While it might seem strange to us humans, butt sniffing is a natural and essential part of canine communication.
Dogs possess special scent glands in their anal area that release unique odors, allowing them to gather information about other dogs, such as their health, age, and reproductive status.
It's a way for dogs to exchange important social cues and establish a form of non-verbal communication. Although it might be uncomfortable for us to witness, it's best to let dogs engage in this behavior during social interactions.
11. Tail Tucking
Tail tucking is often a sign of fear, anxiety, or submission. Dogs may tuck their tails to protect themselves or convey their submissive status in stressful situations.
It's crucial to create a safe and reassuring environment for your dog, provide positive reinforcement training to build confidence, and gradually expose them to new experiences to reduce their anxiety and promote a relaxed tail posture.
12. Sneezing during Play
You may have noticed that your dog occasionally sneezes while playing. This behavior might seem odd, but it's actually quite common. Sneezing during play is a dog's way of communicating excitement and enjoyment. It's similar to how humans might laugh or giggle while having fun.
Sneezing during play is a harmless behavior and is often accompanied by a wagging tail and a playful demeanor. Embrace and appreciate this unique expression of joy from your furry companion. But if you notice them sneezing frequently, it could be a sign of allergies.
Final Thoughts
Dogs have many attitudes and behaviors that sometimes appear strange or puzzling to their owners. Understanding these behaviors and their possible explanations can help us respond better to our dogs' needs and provide them with the care and support they require.
Each dog is unique, and if you have concerns about your dog's behavior, it's always best to consult with a professional, such as a veterinarian or a certified dog trainer, to ensure the well-being and happiness of your beloved pet.