Weight Watchers Waffle Recipe – 4 Points
What could be better than a delicious Weight Watchers Waffle in the morning? You really can't believe how easy my Weight Watchers waffle recipe is. You will need a waffle press to make them and if you don't have one already, I highly recommend the Waffle/Sandwich combo so you can make some delicious panini as well!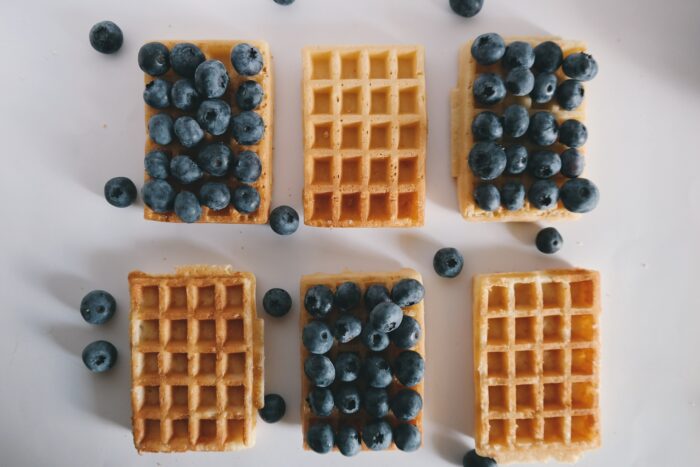 Growing up, my daughter's favorite breakfast was the waffle. You can safely say that over the years, I have made about a million of them. One great thing about waffles is that they are SO easy to make ahead and freeze. I would make big batches on Sunday (always seems to be my big cook day) and freeze them individually for grab and go breakfasts. I'd just pull one out of the freezer at night before bed, then pop it in the toaster in the morning. Voila…a very easy breakfast.
Nowadays, I am on WeightWatchers and I have converted most of my old recipes to WeightWatchers AKA lower calorie versions, such as my WeightWatchers Waffle Recipe. I skip the butter and syrup (dread, I know) and add lots of fresh fruits including strawberries, blue berries, pineapple, oranges, or whatever fresh fruit I have around. The fruit not only makes my WeightWatchers Waffles look fabulous, but it really makes them taste amazing too. They are so much more filling this way and they really do taste great.
For anyone curious about losing weight with WeightWatchers, I highly recommend the program. It is really the only thing that has ever worked for me. With WeightWatchers, I calculate the points of all the foods I eat, and just make sure I stay within my point allotment each day. So, I can still eat ALL the foods I love, so long as I stay within my points.
WeightWatchers also has over 300 foods on their Zero Points Foods list that I can eat daily and the do not go against my daily allotment because they have zero points. For me, this was life changing. Just knowing what to eat has helped me so much.
I never push anyone to go on WeightWatchers. I can only tell you how much it has worked for me and let you know that if you ever do want to check it out, and see a list of their current offers and specials, you can do so here.
For more of my favorite WeightWatchers breakfast recipes, you can find them here on my blog.
Please enjoy!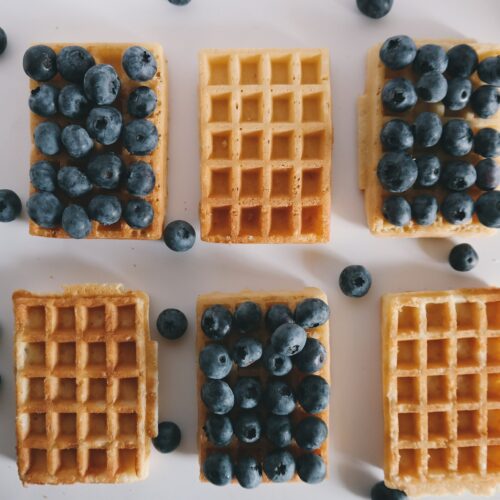 Ingredients
1

cup

All purpose flour

1

Tbsp

Sugar

2

tsp

Baking powder

1/4

tsp

Salt

1

Large egg

1

cup

low fat milk

2

Tbsp

Vegetable oil
Instructions
Sift flour, sugar, baking powder and salt in bowl

Wisk egg, milk and oil together in separate bowl

Combine wet and dry ingredients and gently stir to combine

Preheat waffle maker and coat with cooking spray

Spoon 1/3rd cup waffle batter into waffle maker

Cover waffle maker and cook until browned and according to your waffle makers directions

General cook times are about 2-3 minutes

Repeat the process with the remaining batter
Share on Facebook
Weight Watchers Points
4 Points per waffle
Nutritional
Nutritional information is provided as a reference, using an online calculator. We recommend verifying the information independently.