Top Ideas for Kids-Friendly DIY Patio or Terrace Makeover on a Budget
Creating a kid-friendly outdoor space does not have to be expensive. You can turn your outdoor space into a kid-friendly fairy tale with a bit of imagination and DIY knowledge. Terraces and patios, like backyards, are viewed by children as vast play places reserved exclusively for them. Let's check out some simple things that may be done to refresh your outdoor environment.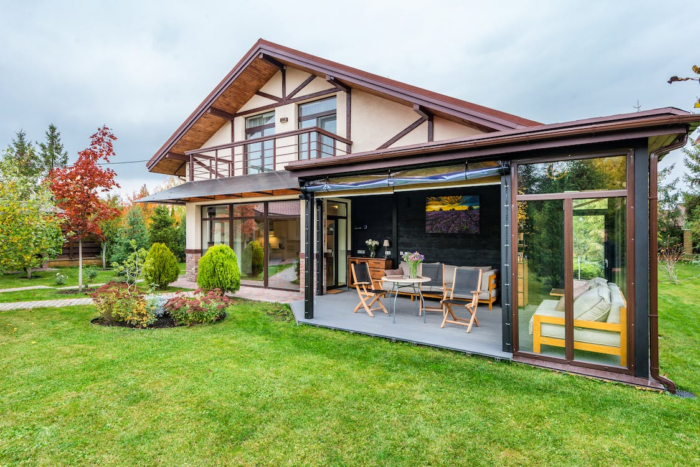 Enhance Your Terrace with Some Nature
Concrete or tile are the most common hard materials used to construct terraces and patios. Everyone agrees that they are not the ideal materials for little ones to spend time playing on. If you reside in an apartment, you can be many stories below the grass that is closest to your outdoor area. You can add greenery and a feeling of nature to your very own balcony space by installing artificial turf, which softens the ground in addition to looking wonderful and blending in with your balcony plants. You'll like going barefoot out onto the terrace to feel the smoothness against the hard surfaces of your feet. 
Step one in remodeling your space will be measuring it. It is essential to measure the area where you intend to use the artificial turf in order to avoid buying too much or too little. It is also preferable to lay it down on a flat surface because an uneven surface would most likely result in a lumpy appearance. After selecting artificial grass based on your demands, you will need a grass adhesive, which is the glue-like liquid that adheres artificial grass to the ground, patio floor, etc. Install appropriate edgings, like a piece of plastic or metal, around the edge of the space to keep the artificial grass from sliding or migrating. Installing artificial turf is a fairly simple process that can be completed with a little work and patience.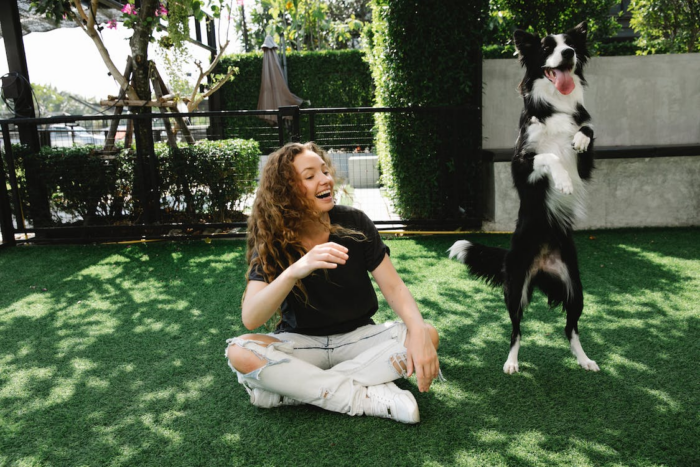 Create a Fun Play Area
When considering a terrace or patio redesign, consider including a designated play space for children. To ensure that your kids feel comfortable and protected while they are there, make the area inviting.
While open space is appropriate for children to play in, integrating aspects encouraging learning and physical exercise can make the room even more pleasurable. As a result, it's critical to consider including features that will give your children both enjoyable and educational opportunities.
A whiteboard wall is a great way to encourage creativity and keep children occupied for hours. Just paint an area of your patio or balcony with chalkboard paint and allow your children to express themselves artistically. You can also leave messages or write reminders on the chalkboard wall. Sandpit, a climbing frame, or a swing set are some of the play equipment you can purchase or make your own using materials such as wood and rope.
If there is space, you might choose to add a little sandbox to the condo balcony. Sandboxes are a favorite feature among small children and toddlers, as they keep them occupied for hours. Simply get a sand-filled plastic kiddie pool. Add containers, shovels, dumpers, and other kinds of sandy items for hours of entertainment. To prevent a large mess, add the sand to a fourth of the pool's height.
Seating Area on a Terrace or a Patio
Why not build up a seating area for your children if you have one for coffee or reading? Simply gather some lawn furniture or outdoor benches, add some artificial grass, and you're ready to go.
Make a Sensory Garden
Inspire your children to learn about the garden by using all of their senses. Grow bright flowers like marigolds, nasturtiums, and sunflowers for eye appeal. In a rare calm time, whispering grass and chattering seed heads are beautiful to listen to, yet a variety of materials, like the downy consistency of the leaves of sage, may entice children to utilize the sense of touch.
Include interesting scents and engage the senses of taste by growing simple herbs like rosemary and mint or a pot of delicious strawberries.
Include Different Activities for Toddlers and Children
If there are no enjoyable balcony activities for children to do, they will become bored and restless. Make sure there are sufficient items to play with, craft projects, or additional indoor activities in the play space. For children to draw, make notes, or work puzzles, set up a table and seating space that is appropriate for young children. You can choose to sit close to your kids, participate in their activities, or just smile and watch them.
To sum up, a kid-friendly makeover doesn't have to be expensive and generally doesn't require big investments. All you need is a little bit of time, creativity, and imagination to create a space your kids will love using.