6 Ways to Supplement Your Homeschool Curriculum
If you're anything like us, you've spent the beginning of the summer working on fun lapbooks and activities but are quickly running out of ideas.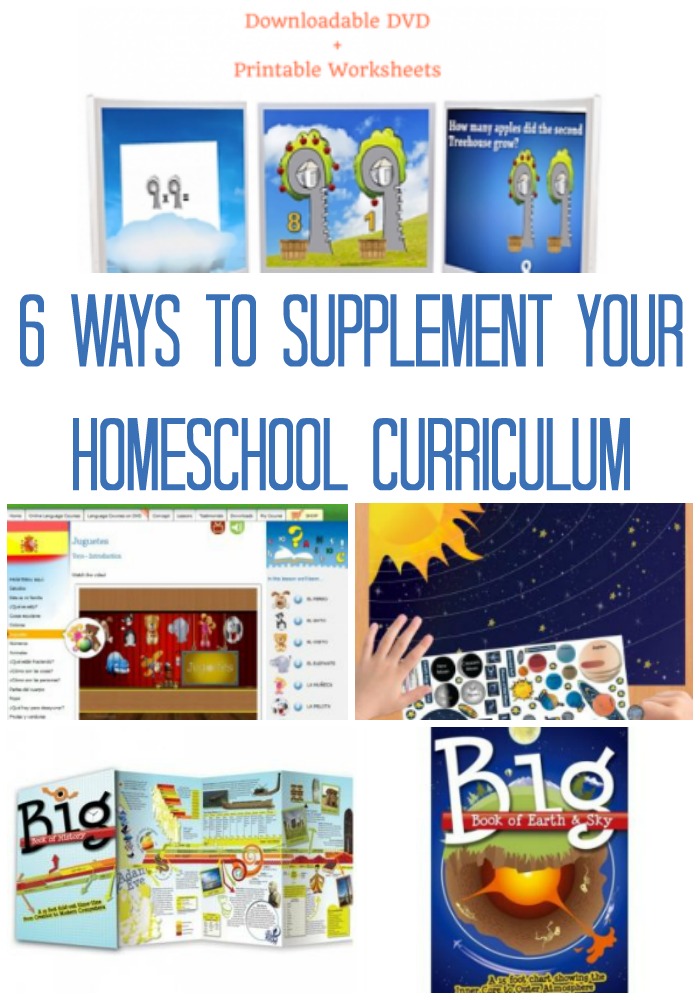 In the spirit of rounding out the year's learning, I've rounded up 6 Super Supplements for your homeschool curriculum that are worth your time!
Times Tales helps kids get the upper hand on upper times tables. It's a fun, music-filled video that uses stories and mnemonic learning so little learners can't help but learn their upper times tables. It's been hailed by plenty of other bloggers and I can't say enough good. It's available in a DVD format but you can get started right away with the downloadable version. This is the same company who created Zone Cleaning for Kids. Needless to say, they're great!
Price: $14.95 (save $7)
Make learning stick with stickers! The Mona MELisa sets have BPA-free washable, reusable wall stickers that your kids will move with and learn from. For kinesthetic and visual learners, these are tops. I really like the Mini Solar System set to get started since it's portable, and you can look at the solar system in the summer sky and use what you've learned during the day together. The small set makes it perfect for summer mobility, whether you're headed to grandma's or on a road trip.
Price: $14.99 (save $7)
If you're looking to expand your kiddo's linguistic horizons, I really encourage you to try the Online Course by PetraLingua. I like Spanish not only because there are so many countries that speak it, but also because it's an approachable first foreign language. And… because we live in Arizona. This course has interactive exercises, songs, videos and more, making learning a new language less intimidating, and way more fun. Si!
Price: $35.99 (save $12)
Did you know that modern robotics had its roots in the tea dolls of Japan? I had no idea, but this 15-foot Big Book of History showed me and my kiddos where it took place in our human timeline! I love that it's visual, and the time is illustrated with space. Kids will get excited about learning how Christian history and world history fold together and putting it all up on the wall!
Price: $14.99 (Save $5)
I just love these big books! The Earth & Sky edition helps kids to discover the wonders of our earth from the elements to the earth's layers and everything in between. The 15-foot book makes an impression, and you can easily dovetail walks outside or gardening to these larger concepts. Again, a great book in the summer when the kiddos are out in the yard a bit more often!
Price: $14.99 (Save $5)
What's a well-rounded round up without some arts for the science?! This kit brings fun and games to learning about the old master painters and impressionists. It comes with puzzles, games, all the tools you need for an interactive approach to learning about fine art. Your little one will be able to tell a Monet from a Van Gogh, and it may spark a lifelong appreciation of art, and curiosity in the history and science of art! Color me happy. :)
Price: $29.99 (save $14)