Mexican Hot Chocolate With Frozen Whipped Cream
This post may contain affiliate links. Please read my Disclaimer and Privacy policy for more information.
Mexican Hot Chocolate is one of my favorite drinks ever, so writing a sponsored post for Fresh & Easy that features my recipe is perfect. I hope you enjoy this delicious drink as much as I do!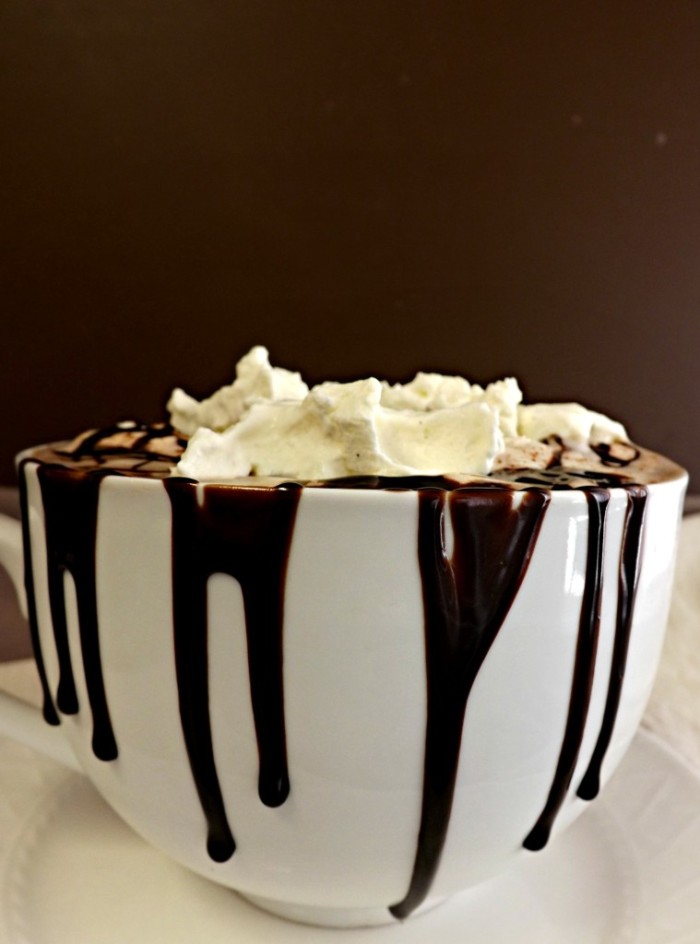 As you know, Arizona doesn't really get too cold. The "cold" months are December and January, but even then it's hoodie weather at best. Making hot chocolate in October seems pretty silly considering it's still in the 90s, but I miss Fall and knew this would help me pretend that it was cold and dreary outside like Midwest falls always were.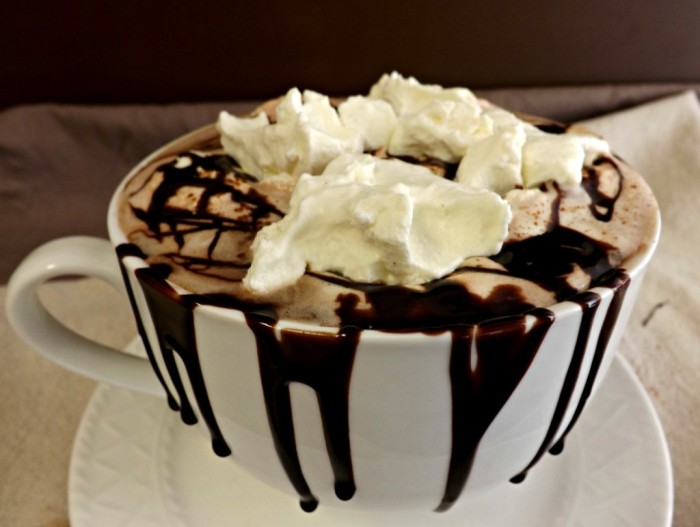 Mexican Hot Chocolate With Frozen Whipped Cream
Ingredients:
Organic Hot Cocoa Mix
1 cup hot milk
1/2 teaspoon cinnamon
1/2 teaspoon vanilla extract
pinch cayenne pepper
1/2 cup whipping cream
cookie cutters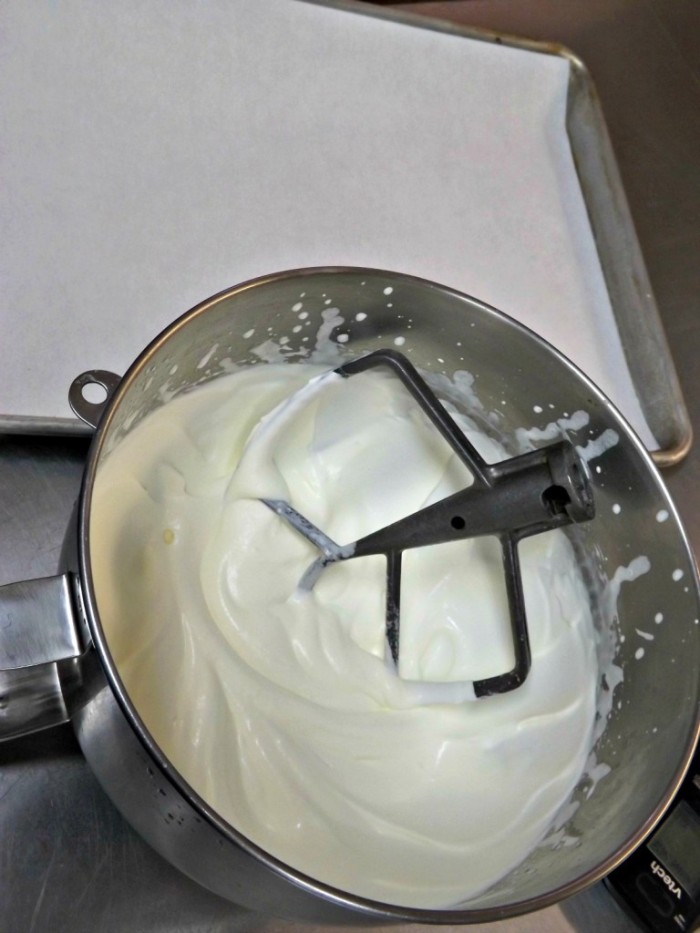 Whip the whipping cream on high for at least 5 minutes. You'll notice it thicken up, and that's when you can pour it onto the cookie sheet. I used wax paper underneath. This quick kitchen hack is great because you can make the frozen whipping cream shapes ahead of time, and use them when company comes over.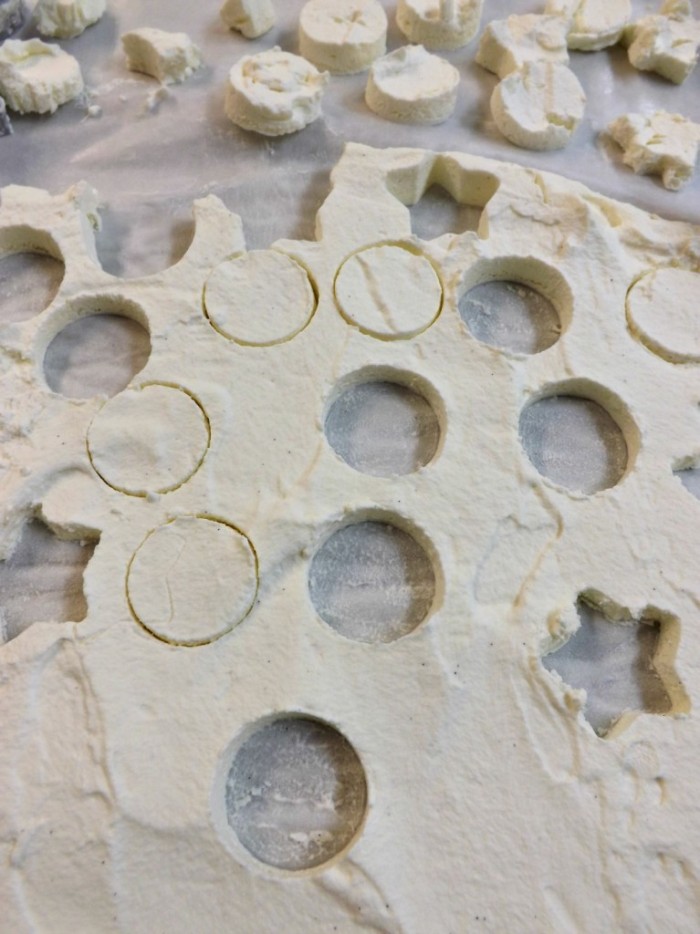 The plan was to show you how easy it is to freeze whipped cream into shapes, but I've found that the shapes melt so fast, it doesn't really even matter what shape they start out at… they'll end up being lumps!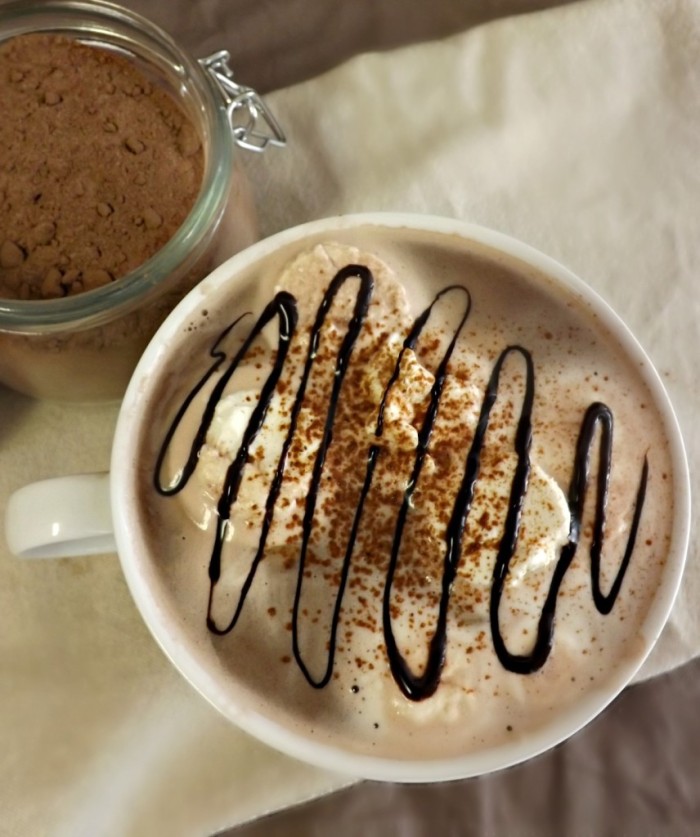 I would never admit to using a pre-made cocoa mix (except to you guys, of course!), but Fresh & Easy's Organic Hot Cocoa Mix does the job in way less time than I could!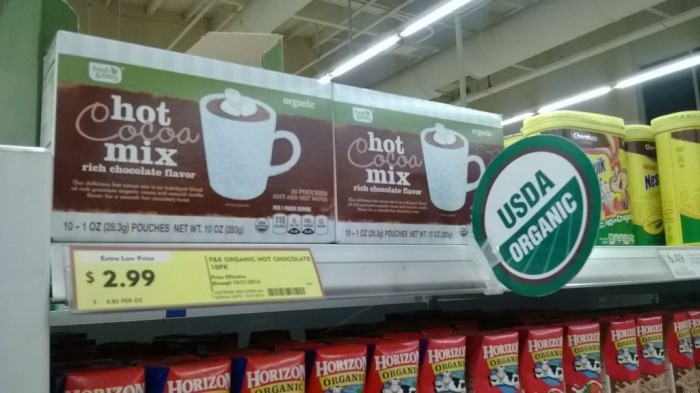 Pour the container of cocoa out, and into a container of your own. Display it on the counter so everyone thinks it's some amazing mix you whipped up. When company comes over, take the whipped cream shapes out of the freezer, drizzle the hot cocoa with chocolate syrup, and you've impressed your guess with little effort.
To make Mexican Hot Chocolate, mix the cayenne, chocolate, and vanilla into the hot milk. Stir well – you don't want clumps of spices in your drink!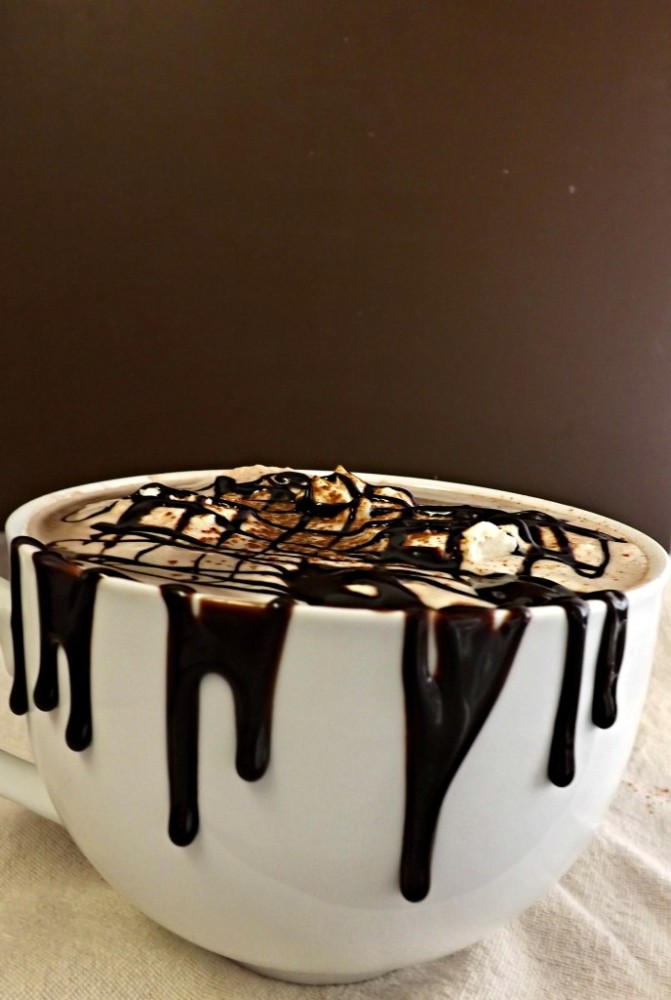 Life is busy, why not use quick kitchen hacks like these to make everything a little bit easier? Fresh & Easy is a new kind of market that makes your life simpler by delivering "fast food" without compromising on price – or quality. To us, that's super important! They also have Grab-N-Go organic breakfasts, for those mornings when there's no time to cook. Looking for ways to make life a little easier? Check out Fresh & Easy's "Hacks of Life" Pinterest board! Filled with tons of amazing cooking hacks, it's definitely my "go to" when I'm in a rush.
Enter to win $150 in groceries or $300 cash!!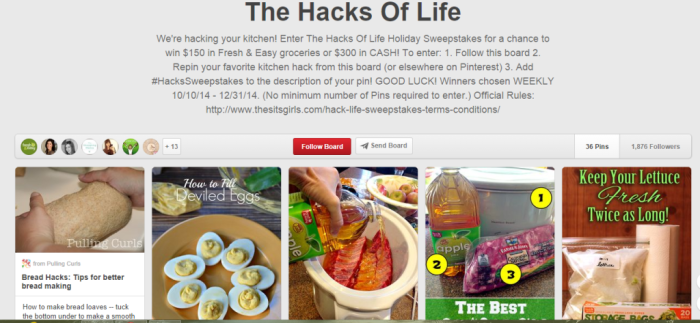 To enter, you must:
1. Visit Pinterest.com/freshandeasy/the-hacks-of-life
2. Pin your favorite kitchen hack; and include #HacksSweepstakes in the description of the pin you submit for the Sweepstakes. Multiple pins will not gain additional entries into the Sweepstakes.
Once these steps are completed and "Pin It" is clicked, you will receive one (1) Sweepstakes entry.
What's your best hack? Leave it in the comments! I'd love to hear how you save time in the kitchen.
This is a sponsored post written by me on behalf of Fresh & Easy.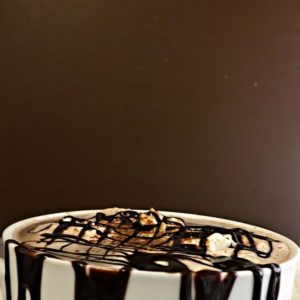 Mexican Hot Chocolate With Frozen Whipped Cream
Scrumptious and spicy hot chocolate with frozen cream just can't be beat!
Print
Pin
Rate
Ingredients
Organic Hot Cocoa Mix

1

C.

Hot Milk

1/2

Tsp.

Cinnamon

1/2

Tsp.

Vanilla Extract

Pinch

Cayenne Pepper

1/2

C.

Whipping Cream
Instructions
Whip the whipping cream on high for at least 5 minutes.

When thick, pour it onto a wax paper covered cookie sheet. Freeze.

Mix the cayenne, chocolate, and vanilla into the hot milk. Stir well.

Serve with frozen whipped cream and Enjoy!
Share on Facebook
Nutritional information is provided as a reference, using an online calculator. We recommend verifying the information independently.