Mastering the Mind: Overcoming Emotional Biases in Binary Options Trading
In the fast-paced world of binary options trading, where decisions are made in seconds and the stakes are high, the psychological aspect of trading becomes as crucial as financial acumen. Unlike traditional stock trading, binary options require quick judgment calls, making traders more susceptible to emotional biases.
This article explores the psychological dynamics of trading. Read on to find practical strategies for overcoming emotional biases and making more rational and successful trading decisions.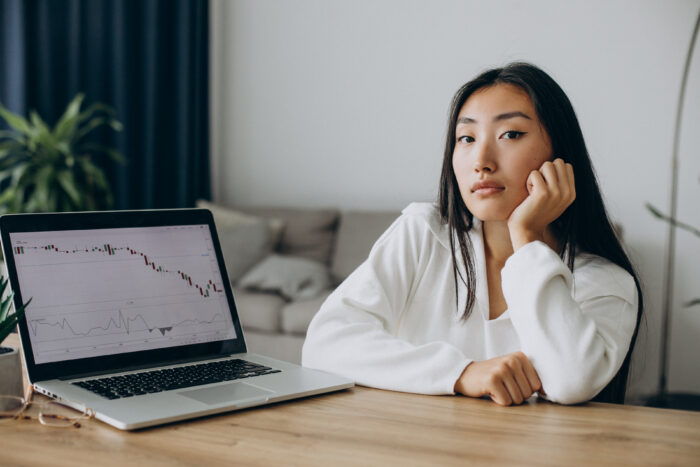 The Psychology of Trading: Understanding Emotional Impacts
Trading, at its core, is a psychological endeavor. The psychology of trading explores the constant battle between logic and emotion. In binary options, this is even more pronounced due to the short time frames and all-or-nothing nature of the trades.
The primary emotions influencing traders are fear and greed. Fear can lead to hasty decisions, like exiting a profitable trade too early, while greed may cause traders to overinvest or stay in a losing trade for too long, hoping for a turnaround.
Common Emotional Biases in Trading
Emotional biases are the factors that lead to hasty or illogical decisions, making people prioritize their feelings instead of knowledge when they need to make a decision. Here are the main biases in the psychology of binary options:
Overconfidence Bias: After a few successful trades, a trader might believe they have a superior strategy or insight, leading to increased risk-taking.
Confirmation Bias: This involves paying attention only to market signals that confirm a trader's preconceived notions, ignoring signals that may contradict them.
Loss Aversion: Many traders fear losses more than they appreciate gains, which can lead to poor decision-making, such as holding onto losing trades too long.
Herd Mentality: This bias occurs when traders blindly follow the crowd or a market trend without doing their own analysis.
Mastering Emotional Control: Strategies for Better Trading
Emotions are a completely normal part of human nature; however, it's crucial not to let them influence your trades. Two main strategies are used to achieve better emotional control: developing and following a clear plan and managing risks.
Crafting a Disciplined Trading Plan
A disciplined trading plan is fundamental to success in binary options trading according to binaryoptions.com. This plan should outline specific goals, risk tolerance, investment capital limits, and clear strategies for entering and exiting trades. It also helps to set performance benchmarks and review them regularly to stay on track.
Implementing Effective Risk Management
Risk management is essential in binary options trading. Techniques to implement include setting stop-loss orders, only allocating a predetermined percentage of your capital to any single trade, and not investing money that you cannot afford to lose. Diversifying trades can also help in managing risk more effectively.
Psychological Tools for Traders
In addition to thorough planning and risk management, several other tactics are helpful:
Mindfulness Practices: Regular mindfulness practices help in developing awareness of one's emotional state, enabling traders to make decisions based on logic rather than emotion.
Maintaining a Trading Journal: A journal helps traders record their thoughts and emotions for each trade, providing insights into emotional patterns and decision-making processes.
Continuous Education: Keeping abreast of market trends, economic indicators, and new trading strategies can bolster a trader's confidence and reduce reliance on emotional instincts.
Professional Consultation: Seeking advice from financial advisors or seasoned traders can provide an objective perspective, helping to counter personal biases.
Enhancing Decision-Making: Tools and Techniques
To support those emotional control skills, you can also use the following tools and techniques for improved decision-making:
Developing Emotional Resilience: Developing emotional resilience is key to overcoming the psychological challenges of binary options trading. Try to learn from both successes and failures, maintain a balanced perspective, and not allow emotions to cloud judgment.
Utilizing Technology: Modern trading platforms offer various tools and analytics that can help traders make more informed decisions. Utilizing these tools can reduce the reliance on gut feelings or emotional responses.
Networking and Community Engagement: Engaging with a community of traders can provide support and alternative perspectives. Discussing your experiences with others can help identify common emotional traps and learn practical strategies to avoid them.
To Sum Up
Binary options trading demands not only a sound understanding of financial markets but also a high degree of emotional control and psychological preparedness. By recognizing and actively managing emotional biases, traders can develop a more disciplined and rational approach to trading. In the world of binary options, where uncertainty is the only certainty, mastering one's mind is as crucial as mastering market strategies.