How to Do Weight Watchers for FREE
Weight Watchers is a great program because it's not really a diet – you don't limit any specific food intake, you just watch your portions and count points. Doing Weight Watchers for FREE is even better. Free Weight Watchers saves me time (no meetings!) and money. The old program is called Momentum, while the newer program is called PointsPlus. Pick one program and stick with it. Do not try to mix the two. If you're not sure where to start, try Weight Watchers Simple Start first. View the official Weight Watchers site for more information on their program.
Be sure to check out the Ultimate Weight Watchers Recipes Collection – it's a FREE resource with TONS of WW recipes!
Weight Watchers for FREE
Weight Watchers is very basic. First, find out how many points you get. Second, calculate how many points each food is that you eat. Drink water and exercise. Easy peasy.
I'm starting PointsPlus this week just to see how I do with it. Limiting and counting calories can get boring, plus I hit a plateau, so it's time to switch it up a bit.
The PointsPlus program's focus is on "Power Foods". This is basically the same as Filling Foods and the CORE Foods. Think lean proteins, fruits/veggies, healthy whole grains, healthy fats, WHOLE FOODS, not processed, etc. (Source)
The biggest (and best) change for me, from Momentum to PointsPlus is:
ALL Fruits & vegetables are now 0 points (except starchy vegetables and avocado)!
As a vegetarian, that's a HUGE deal to me. That means I get even more food! :) Below are some frequently asked questions, and all the details you'll need to get started on Weight Watchers for free!
On regular Weight Watchers, you get 35 EXTRA WEEKLY points.. to use whenever, where ever! Thats right, you get an extra 35 points to spread out through the week. Use it for the business lunch you have to attend, for your birthday, anniversary, or whatever. Be sure you track these so you don't go OVER. If you're doing PointsPlus, you get 49!
Important Tip: Be sure to eat ALL of your points for the day! You have that many points for a reason. Make healthy food choices, get lots of exercise in, and drink your water.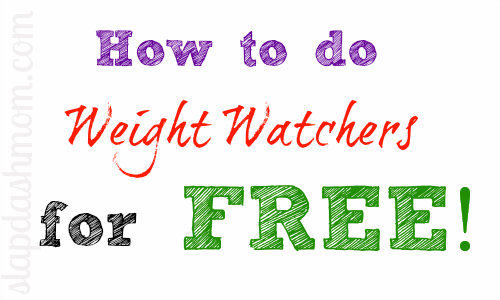 How do I know how many PointsPlus I get each day?
Simple: Use this PointsPlus Calculator. I get 43 points (245 pounds, 6'2″, 28 years old). Note: This number will go down as you lose weight, so recalculate often.
How do I know how many PointsPlus a food is?
Easy peasy. Use the PointsPlus Food Calculator.
Important Tip: Always eat breakfast!
Good Health Guidelines
The Cheat Sheet I found says a good guideline is:
5 servings of fruits & veggies
2 servings of milk products
6 glasses of "liquids"
2 tsp healthy oils
1-2 servings of lean protein
1 multivitamin a day
Choose Whole Grains when possible
At least 30 minutes of activity a day most days of the week
Limit sugar and alcohol

Limiting alcohol is easy for me (I don't drink), but sugar? Ugh. I always forget to take my multivitamin, too. If you write down the list above, stick it on your refrigerator so you will know what you should do. I also recommend 8 glasses of water, not "6 glasses of liquids".

Important Tip: Drink at LEAST 8 glasses of water each day.
How do I calculate PointsPlus on the go?
There's an app for that! Just search "Points Calculator" or "Weight Watchers" in iTunes. The newer app is $.99 I believe, but totally worth it!
Important Tip: Get off your butt! Exercise for 30 minutes a day.
How do I keep track of it all?
Get a small notebook and use it as a food journal. Write down everything you eat and drink.
Important Tip: Log it all!
What about Exercise?
Exercise is SO important! If you don't have the time/energy/whatever to get to the gym, simply walking a few miles each day is a great start. The majority of my exercise is simply walking. Check out these must-have apps for walkers/joggers before you hit the pavement!
Important Tip: Use the resources you have available to you to make sticking with the plan much easier.
You can do Weight Watchers for free in the comfort of your own home, and join ME in losing weight!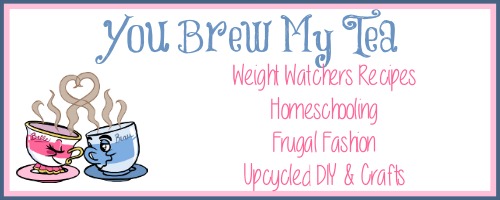 Helpful Resources
50 Weight Watchers Breakfast Recipes
Best Weight Watchers Breakfast Recipes
Generic Food List (with PointsPlus values) #1
Generic Food List (with PointsPlus values) #2
Weight Watchers Restaurant Points List
Weight Watchers FAQ
50 Ways to Make Weight Watchers Work for You
Be sure to check out the Ultimate Weight Watchers Recipes Collection – it's a FREE resource with TONS of WW recipes!
Love Weight Watchers? Download my FREE Cookbook!