How to Choose Shoes for Your First 5K or Half Marathon
Choosing a good pair of running or walking shoes is the first step (get it? step…) in completing a 5K or half-marathon safely. If you're looking for a good pair of shoes, I recommend heading to your local running store and getting fitted for shoes. Try them on, find out which ones you like. Then go online and buy them, for a cheaper price. :)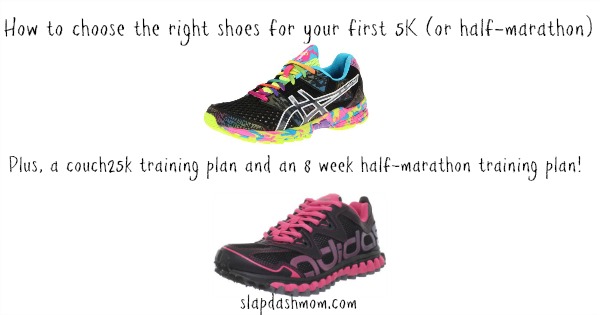 How to Choose Shoes for Your First 5K
Training for a 5K doesn't have to break the bank, but you do need to invest in some good shoes. Whether you're preparing for a 5K (use Couch25K), or a half-marathon (train for a half-marathon in 8 weeks), choosing shoes is still one of the most important aspects.
Click on the shoes below to see sizes, pricing, etc.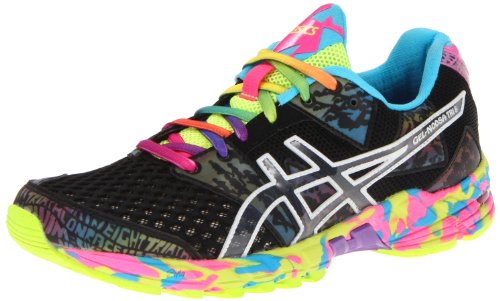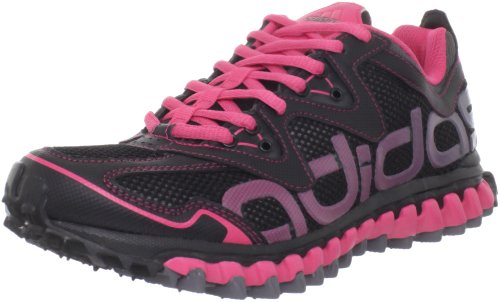 I personally prefer Aesics, but some of my friends run with Adidas and do well. Since I'm not the greatest walker/runner, I don't mind spending $150 or so on a pair of shoes as long as I know they'll make me more comfortable. I couldn't have survived my half-marathon last year without my Aesics.
This infographic is great for learning How to Choose Shoes for Your First 5K or Half Marathon.
Do you have a favorite brand or style of running shoes?