How to Create New Family Traditions After a Divorce
This post may contain affiliate links. Please read my Disclaimer and Privacy policy for more information.
The holidays can be challenging for everyone, but especially divorced parents. Many have to split their kid's time between two houses, and there can be drama and stress, and just an overall not-great time. On the other hand, the holidays can be amazing if you choose to make them that way. No matter how much stress or tension is swirling, we have the opportunity to enjoy each and every day – holidays included!
I can't say I'm an expert on divorce (though I AM working on divorce #2 at the moment), but I do know what it's like to be a single mom and to have to pick up the pieces after a relationship ends. No matter when your relationship ends, no matter HOW it ends, don't let a single day go by without celebrating life. That means if you leave your partner a week before Christmas, you damn sure better still celebrate. Same for your birthday, or any other holiday. You can't let life stand still, and you can't stop living just because you have a broken heart. Pick those pieces up, adjust that crown, and move on.
SEE ALSO: 7 Unexpected Benefits of Divorce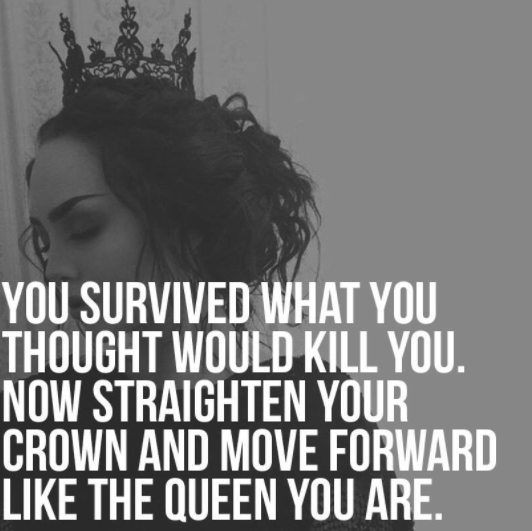 Out with the old, in with the new.
You don't have to throw every holiday tradition out the window after a divorce, but if there were any traditions you really didn't care for while you were married, they can disappear now! As the sole decision maker in the house now, you have the option of participating in as few or as many traditions as you feel like. My exes have never liked the holidays, and my Mom never liked them while I was growing up, so I kind of learned to take on their attitudes about the holidays "sucking". But this year I realized, I can love Christmas (out loud)! And it's going to be a great one.
Focus on yourself.
This might sound a little selfish, and maybe it is, but I'm running with it. After I bought the girls their Christmas gifts, I looked around and realized it's time to shop for ME! I have spent so many years shopping for my partner, and not wanting to make her feel bad if I asked for something she couldn't afford for Christmas, that I am going to put myself first again. For the first time in a long time. Well, not first, but first after the kids. ;)
Don't feel bad for buying yourself gifts. Hell, give your Mom $100 and tell her exactly what you want. She buys it, wraps it, and you get presents under the tree like everyone else does! I bought myself some new makeup, perfume, oh, and I'm going to buy myself some gift cards too so I can shop (guilt-free) any time I want after Christmas, too.
Redecorate.
Go crazy or scale back, it doesn't matter, really… just decorate! I love listening to music, burning candles and wax melts, baking cookies, and enjoying all of my holiday decorations. Looking around and seeing the love that the kids and I poured into decorating makes me happy.
Go to Dollar Tree if you're on a budget, but don't let anything stop you from decorating your home for the holidays… just the way YOU want it.
Invite friends over.
I didn't realize this, but one of the hardest parts of a break-up is learning who your true friends are. People I never thought I'd hang out with have become my biggest sources of comfort, while several who I thought were great friends have shown themselves to be dirty snakes. I wasn't prepared for that, at all. But you know what? All you can do is take that shit in stride. Hit the "unfriend" button, take them out of your phone, and focus on forming new, lasting friendships.
Holidays can be a lonely time, so make the effort to connect with friends and family members – maybe get lunch together, have them over for coffee, or even sneak off to see a movie while the kids are at school!
Volunteer
Nothing makes me happier than volunteering. Helping other people is just one of those things that was drilled into my head from a young age, and it always stuck. There's no greater feeling than knowing you're helping someone else. Last year, we adopted a refugee family. This year, I'm not sure what we will do yet but we have been donating dozens of bags of clothes and toys to Goodwill, for a nice start.
There are so many volunteer opportunities, especially around the holidays. Whether you want to volunteer as a family at an animal shelter, or volunteer by yourself at a nursing home, ask around in local Facebook groups and you will get no shortage of answers on where you can volunteer your time. Plus, volunteering is one of those things you can do even if you're strapped for cash… so no excuses! :)
Take family photos.
Taking new family photos might be emotionally draining, but you're going to look back in a few years and wish you had them. Make it a priority to get professional family photos done if you can! If you can't, set your phone up on a timer and take them yourselves. Either way, have fun with it and don't forget to smile (and suck it all in because obviously you want to look as sexy as possible when your ex sees them LOL).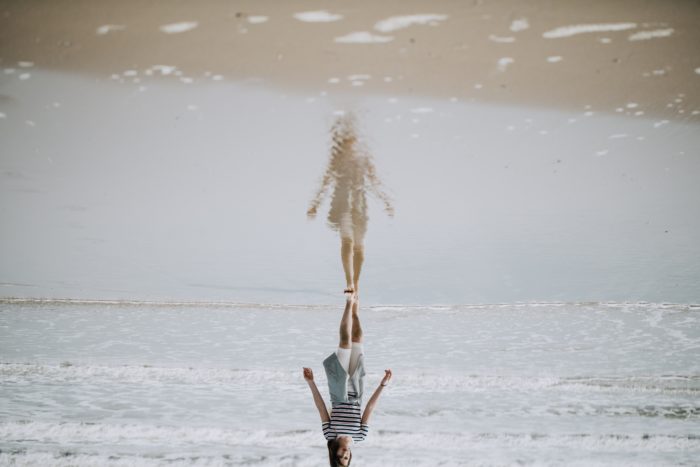 Forget gifts, build memories.
Instead of buying an expensive electronic that won't get used much (or maybe will get used TOO much), consider buying the kids (and yourself!) an experience instead. Look up staycations in your area (think Grand Canyon or some of these spots if you're in AZ) and figure out how much it will cost to spend a few days away from home while the kids are on winter break. The memories will last so much longer than the toys do!
Be peaceful.
It's never okay to make the kids feel like they are stuck in the middle of you and their other parent. Don't talk bad about them (even if you REALLY really want to), and if your child has something negative to say, it's best to listen rather than join in on the ranting. They are entitled to their feelings and you're entitled to yours, but as parents we should not try to influence their view of the other parent (even if we are talking about a step-parent).
Keep your child's needs in mind. Do not fight with your ex, for any reason. It doesn't solve anything and just makes the situation even more tense. The sooner you're at peace with yourself, the sooner you can be at peace with your divorce and current situation. Take a step back and realize what the holidays are really about… family.
Make it your new tradition to be HAPPY during the holidays!