Blood Orange Brownies Using Olive Mill Olive Oil
This post may contain affiliate links. Please read my Disclaimer and Privacy policy for more information.
Blood Orange Brownies
I've been a HUGE fan of the Queen Creek Olive Mill since before I moved to Arizona. I've blogged about them before, and told you guys all about them on my fan page! I just can't get enough. I got criticized for listing them on my Arizona Bucket List, next to places like the Grand Canyon. The truth is, if you're near Queen Creek Arizona, the Olive Mill is a must see.
In this recipe, I used two different olive oils.
Chocolate Olive Oil: this unique pairing of fruity extra virgin olive oil and aromatic cocoa bean oil is the perfect complement to both sweet and savory dishes. You can use it in dinner dishes, too, not just desserts!
Blood Orange Olive Oil: Blood oranges are pressed together with fresh hand-picked olives to create this unique aromatic oil. The scent of the blood orange olive oil is DELICIOUS. Like, I want it to be an air freshener in my house! Now, onto the recipe.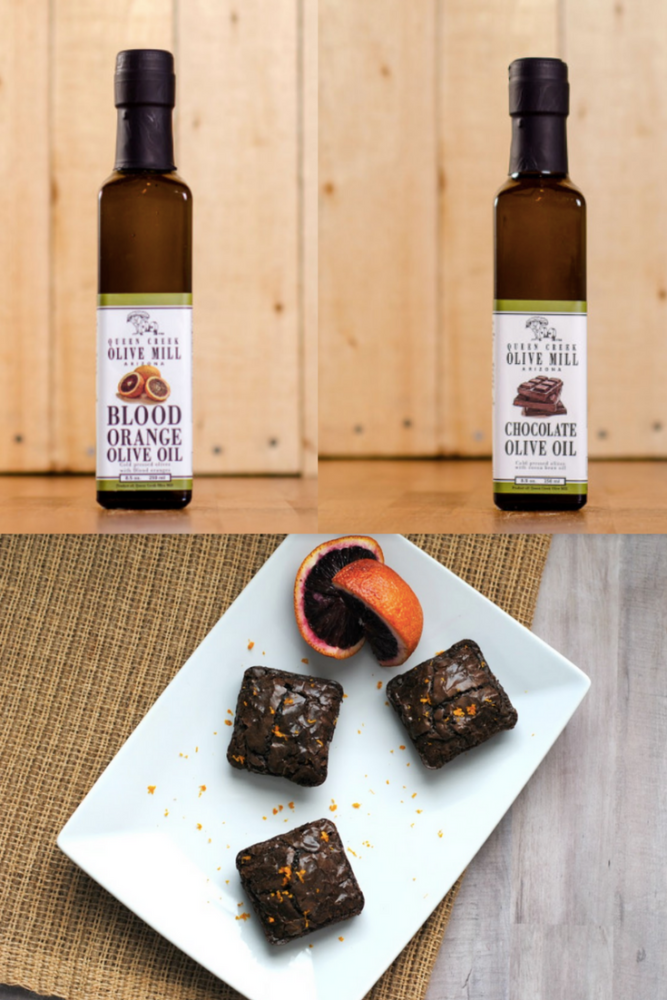 Blood Orange Brownies
Ingredients
1 box Dark Chocolate Brownie mix + 2 eggs
Oil (see notes)
4-5 Blood Oranges
NOTES:
I'm using 1:1 chocolate:blood orange olive oil from the Queen Creek Olive Mill. If your box mix calls for 1/3 cup oil, you'll use 1/6 cup Chocolate Olive Oil and 1/6 cup Blood Orange Olive Oil.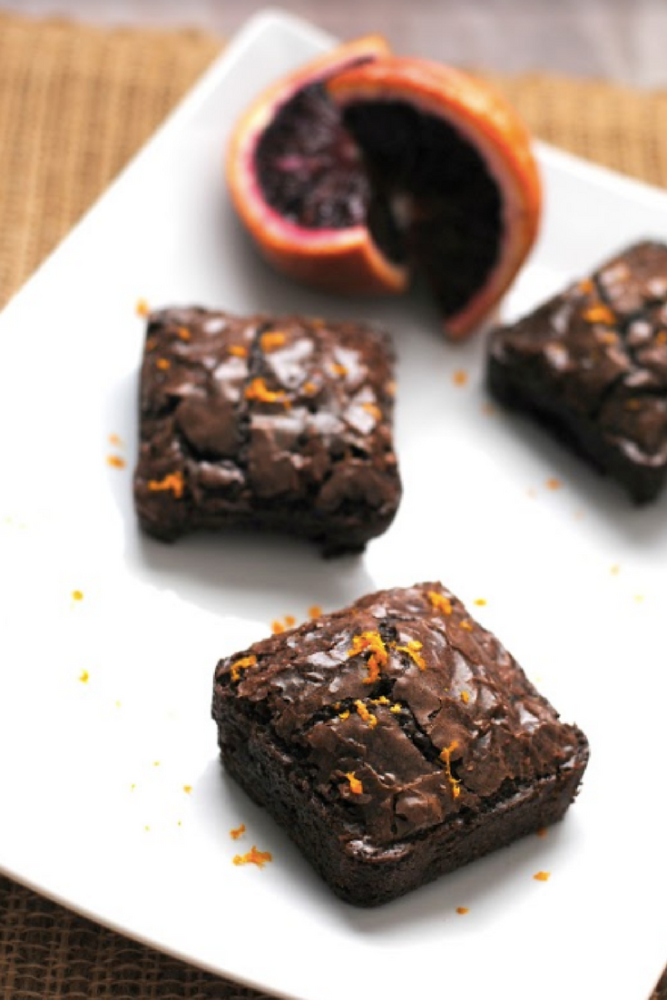 Directions
Preheat oven to 350. Pour brownie mix into a large mixing bowl and add eggs and olive oil(in place of vegetable oil) following the box directions.
Squeeze enough juice from the blood oranges to equal the amount of water according to the box and mix into batter.
Zest one blood orange into batter. Bake for roughly 20 minutes or until toothpick comes out clean. Let cool, cut, and serve.
Optional *add zest to top of brownies as soon as they come out of the oven*