101 Blog Post Topic Ideas In An Hour
Whether you're a brand new blogger, just dreaming of setting up your first blog, or you've been blogging for years and years like I have, there's always a chance you'll experience writer's block when trying to come up with blog post topic ideas. This post is going to bust you out of that creative slump faster than you can say rainbows and unicorns.
101 Blog Post Topic Ideas In An Hour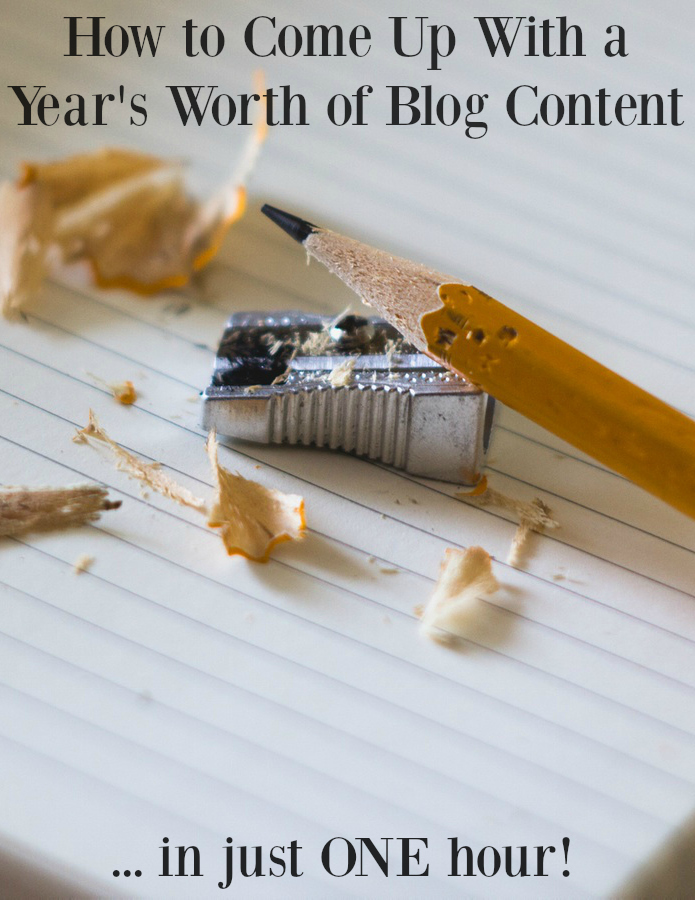 Facebook Groups & Twitter Feeds
Log into Facebook and go straight to the groups that have to do with your niche. You have five minutes. So if you're a blogger that writes about gardening, head to your garden groups. See what people are posting about, what questions they're asking, and what problems they need solved. 10 ideas.
Then, head over to Twitter for 5 minutes. Type in a hashtag or two related to your industry. #blogging #organization #diy #parenting #homeschooling – Scroll the Twitter feed to see what questions people are asking, what they're retweeting, and what problems they need help solving. 10 ideas.
Time: 10 minutes
Ideas: 20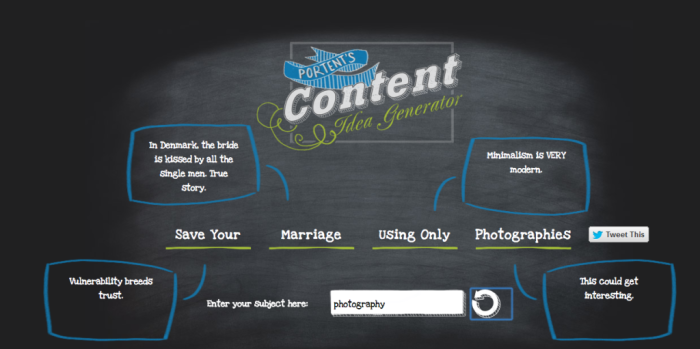 This one is a little silly because sometimes the titles don't make any sense at all, but it's a great brainstorming tool. The idea they gave me above is actually genius, if you think about it. That title isn't something that I'd ever come up with on my own, and doesn't it make you want to click?! Yes!
Assuming you don't get distracted by silly titles like "Why Photography is Hotter Than Jennifer Lawrence", you should be able to come up with about 20 ideas in less than 10 minutes. Try words that cover your main blog topics: recipes, parenting, homeschooling.
This is also a great way to generate title templates for other subjects. Here are a few they templates they gave me, and some ideas next to them to get your creative juices flowing. Spend another 5 minutes adding 10 more topics to your list.
15 Secrets About _________ — Parenting, Raising Toddlers, Homeschooling, Baking from Scratch… the list could go on and on!
What the Amish Can Teach You About ___________ — You could replace "Amish" and go with "What Teenagers Can Teach You About _________"
The Dummies' Guide to ___________ – Cooking from Scratch, Parenting Twins, Unschooling, Marriage, Photography, Blogging
How to Start _______ – Canning, Cooking from Scratch, Menu Planning, Homeschooling, a Photography Business, a Blog
The Best Resources for _________ – New Parents, Parents of Multiples, Homeschoolers, Amateur Photographers
____ Things Only _______ Would Understand – Mothers, Moms of Teens, Moms of Boys, Homeschoolers, Photographers
Those titles gave me some ideas of my own, too:
7 Quick and Easy _________ Recipes Your Kids Will Love – Broccoli, Asparagus, Green Bean
9 Ways to Get Your Kids to ________ – Listen, Be More Respectful, Do Chores Without Being Asked
Time: 15 minutes
Ideas: 30
You might know about this one already, but if not, it's worth playing around with. You will get 5 blog post ideas at a time. Use the generator 10 times, which literally takes 5 minutes, and you'll have 50 ideas – at least 20 of those will be usable.
Here are a few I got, by using the words cleaning, organization, and photography:
5 Best Blogs To Follow About Organization
The Worst Advice We've Ever Heard About Photography
14 Common Misconceptions About Organization
10 Signs You Should Invest In Cleaning
10 Quick Tips About Organization
What Will Photography Be Like In 100 Years?
20 Myths About Organization
The Ultimate Cheat Sheet On Cleaning
This also gives me ideas on how to use this type of title with different words. Spend an extra 10 minutes coming up with 10 ideas based on these title templates:
The Ultimate Cheat Sheet On ____________
__ Quick Tips About ______________
__ Myths About ________________
__ Common Misconceptions About _____________
Time: 15 minutes
Ideas: 30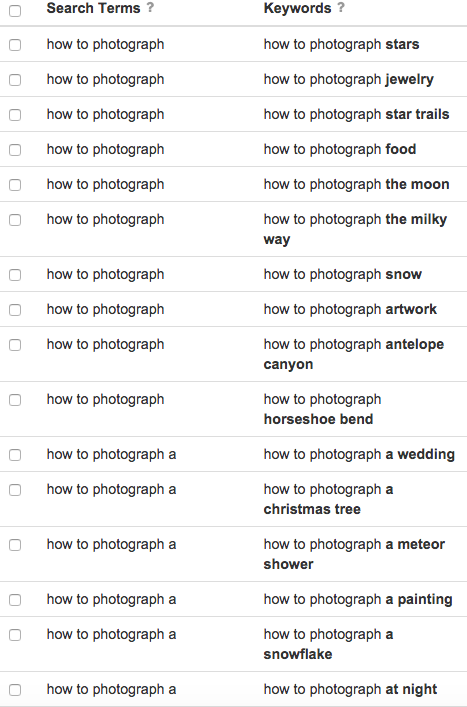 The Keyword Tool really is a limitless resource. I could've named this post "1,001 Blog Topic Ideas in an Hour" just by using this tool. Here are some examples of how I would use the Keyword Tool.
Enter a "how to" or another tutorial or problem solving phrase:
How to _______ — I used "how to photograph" and it generated several ideas I could use, such as how to photograph sunsets, snowflakes, stars, the night sky, the Grand Canyon, Christmas lights, and more.
Do you blog about saving money? Budgeting? Try "How to Save for" and see what pops up.
How to save for:
– retirement
– a house
– college
– Disneyland
– vacation
– a car
– a baby
I tried some others, and they worked just as well. No matter what you're blogging about, this Keyword Tool will help you fill your editorial calendar for the entire year.
Learn how to:
– crochet
– draw (this could be expanded – how to draw a ____)
– apply makeup
– cook healthy
– cook from scratch
– edit photos
How to cook:
– a turkey
– rice
– quinoa
– with a pressure cooker
– dried beans
– pumpkin seeds
Photography Tips for:
– beginners
– moms
– portraits
– iphone
Ask a question like Why Can't I:
– lose weight
– get pregnant
– poop (Hey, I created an entire site about that. WhyCantIPoop.com)
– sleep
Then create the solution:
10 Ways to Lose Weight Without Dieting
7 Reasons You Aren't Getting Pregnant Right Away
The Ultimate Cheat Sheet to Getting 8 Hours of Sleep
Time: spend the rest of your hour on this part, about 20 minutes
Ideas: TONS – for the purpose of adding up to 100, we'll say at least 20
One last idea, to make it 101 Blog Post Topic Ideas
Feature another blogger! If you have a favorite blogger, ehem, reach out and let them know you'd like to feature them! Link up to a few of their posts and write about why you enjoy their blog. Chances are, they'll share the heck out of that post – I know I would ehem – and that means big traffic for you. SCORE!
I really hope this post helped you figure out how to come up with some blog post topic ideas. Even if you don't fill your editorial calendar in for the entire year, I'm betting you'll have enough post ideas to keep you busy for quite some time. If you're a Virtual Assistant, or want to learn to become a Virtual Assistant, this post will serve as an extremely valuable resource for you in the future if you decide to offer content creation. Bookmark it – or better yet, pin it!
How do you come up with blog post topic ideas?