10 Ways to Save Money on Gluten Free Food
This post may contain affiliate links. Please read my Disclaimer and Privacy policy for more information.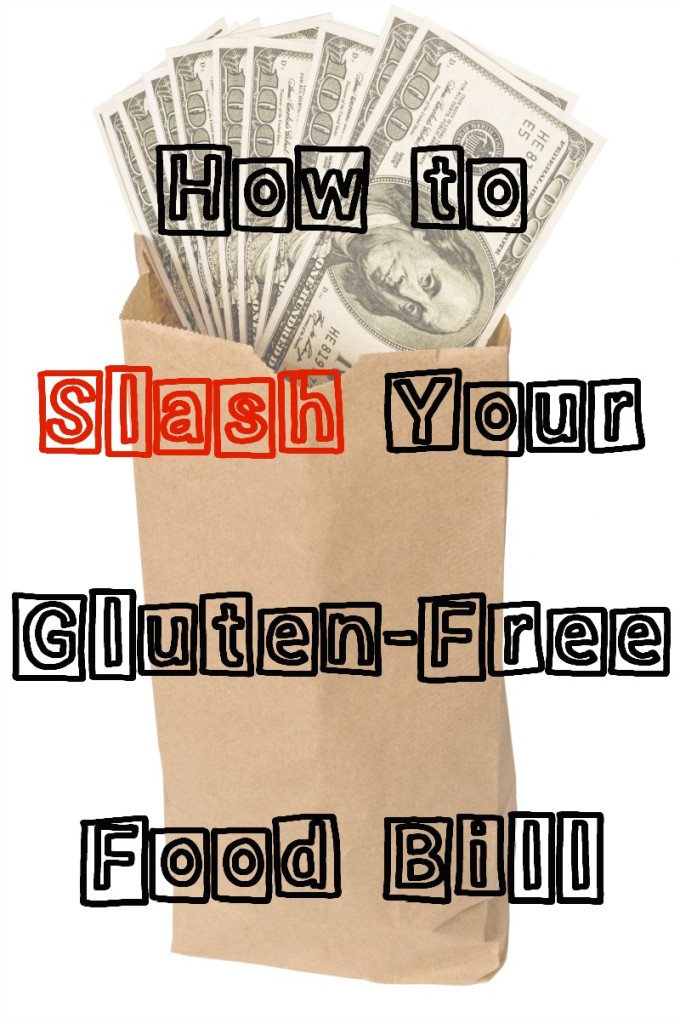 10 Ways to Save Money on Gluten Free Food
You bit the bullet – you went gluten free, you know what you can and can't eat – but now you're like, oh shit because your food bill doubled? Well, that's where I am at least. So, I reached out to the Minions and asked for their best tips on saving money while being gluten-free. As always, they delivered.
1. Think fresh. Foods you can get at the farmer's market, like fresh fruits and vegetables, are naturally gluten-free – and one of the healthiest ways to be gluten free on a budget.
2. Think natural. Oats, wild rice, meat, eggs, and milk are all also naturally gluten-free. Keep in mind that some brands of oats and rice will have gluten, so it's important to check labels. Also, when it comes to milk, we drink rice milk. We don't like to have a lot of dairy, and Saff is allergic to all nuts, so almond milk is out (though it was our first choice because it tastes better).
3. Avoid the hype. There are many delicious items out there that are labeled "gluten free". When you first go gluten-free, these items will probably be super exciting to you! However, they often carry a hefty pricetag. I can buy a regular loaf of bread for less than $2, but to get good tasting gluten-free bread, it costs me $6 for a (smaller) loaf. It really comes down to knowing your ingredients, because when you know those, you can find the same products for less money because you're not paying for the hype.
4. Plan ahead. If you meal plan, you're most likely going to save a lot of time – and money. Instead of rushing to the store at 3PM (yeah, I've done it way too many times), plan your meals out… go grocery shopping… and relax. New to meal planning? Don't have the time? Cheat and use my Free Gluten Free Meal Plans!
5. Shop sales. While items that are specifically gluten-free don't seem to go on sale very often, items that are naturally gluten-free have sales cycles just like the rest of the stuff you used to buy. Watch the sales cycles and see when certain fruits and vegetables go on sale. Same with rice, beans, potatoes, etc. Stock up if you can.
6. Buy in bulk. Stores like Costco will have two loaves of gluten-free bread for what you'd pay for one at the regular grocery store. While I don't recommend eating sandwiches all the time, we're stocking up for our road trip and Costco, Sam's Club, etc are stores that will help you save big on your gluten free grocery bill!
One of the Slap Dash Minions even mentioned buying in bulk online and getting cash back!
7. Cook from scratch. While it may seem more time consuming to cook from scratch (and time is money!), it's actually not that bad once you get used to it – and will save you a ton of cash. Try different gluten-free flours (and even mixing several) before settling on one you will use all the time, but start with the cheapest ones. We can't use almond or coconut flour because of Saff's allergies, so our choices are limited. However, following a regular gluten-free diet without allergies is much simpler (and cheaper)!
Making your own gluten-free breads and pastas might seem intimidating, but once you manage to make a good batch, you'll be hooked.
8. Grow some stuff. Even if you don't have a lot of room, having a small herb or vegetable garden is realistic for almost all of us. Though I haven't quite figured out the growing seasons in Arizona yet, I will definitely have a garden of some sort next year. We aren't picky, so whichever vegetables are supposed to be planted, we will plant. However, you can grow veggies inside if the climate outside doesn't allow for them.
9. Use coupons! I haven't personally found many coupons for gluten-free items, but by using coupons for my toiletries, paper products, and other household items, I've freed up a little more cash for my gluten free grocery shopping.
10. Invest in books. They say it takes money to make money, right? This is the same kind of idea. While you might need to spend a chunk of change on some books, they are totally worth it! You can find tons of gluten-free recipes online, so buying books isn't required, but it's saved my sanity. My favorites:
— Gluten Free on a Shoestring
— Gluten-Free Slow Cooker Book
— Gluten Free Shopping Guide
What are your best ways to save money on gluten free food?