Slap Dash Fitness Ambassadors do DVD and Fitness Reviews for me. I post their opinions, and then mine at the end of the post if it's something I've tried! I send them the DVDs to try, and they give me their honest opinions. Leave comments telling us what YOU think of the DVD as well. Review written by Fitness Ambassador Cassandra!
Zumba 2 for the Wii really popped out to me since I like to find new ways to work out in the privacy of my own home. I also prefer workouts that are made to be fun and entertaining so that I don't become bored with them. The game is very visually appealing with plenty of graphics that will catch your attention and the option to choose between 5 different venues. Plus, you can play the game with up to 4 players at a time!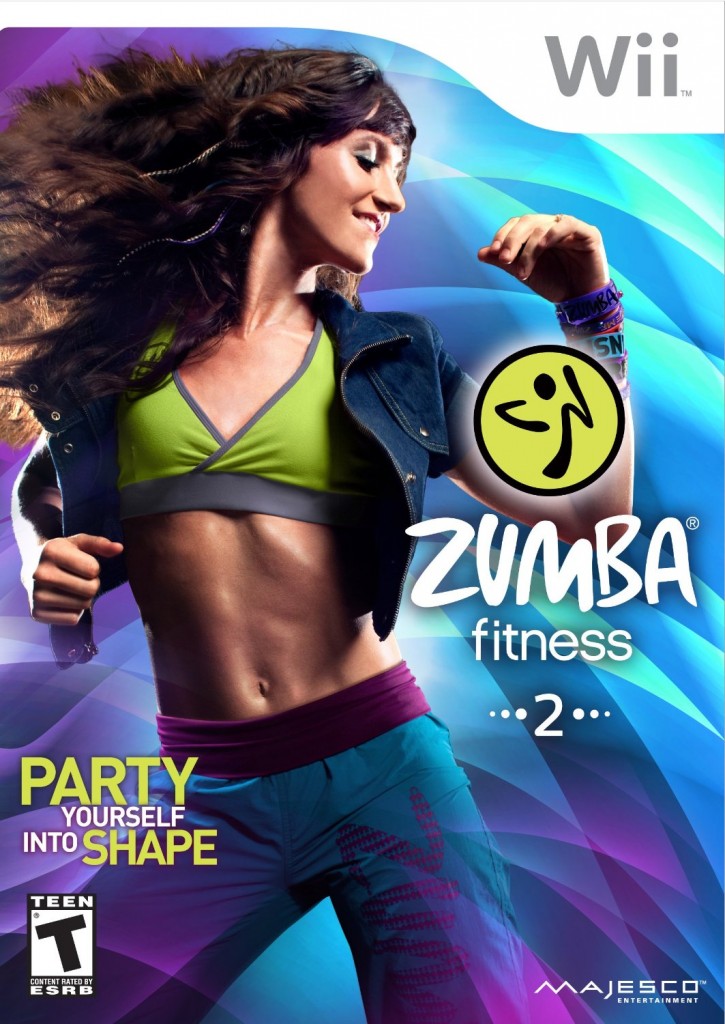 Zumba 2 for the Wii offers a variety of game modes to play in. When you first insert the disc, you will see the main menu in which you can choose: single song, full class, learn the steps, progress tracker, and options. The full length classes are available in short, mid-length, full-length, and the option to make your own custom playlist.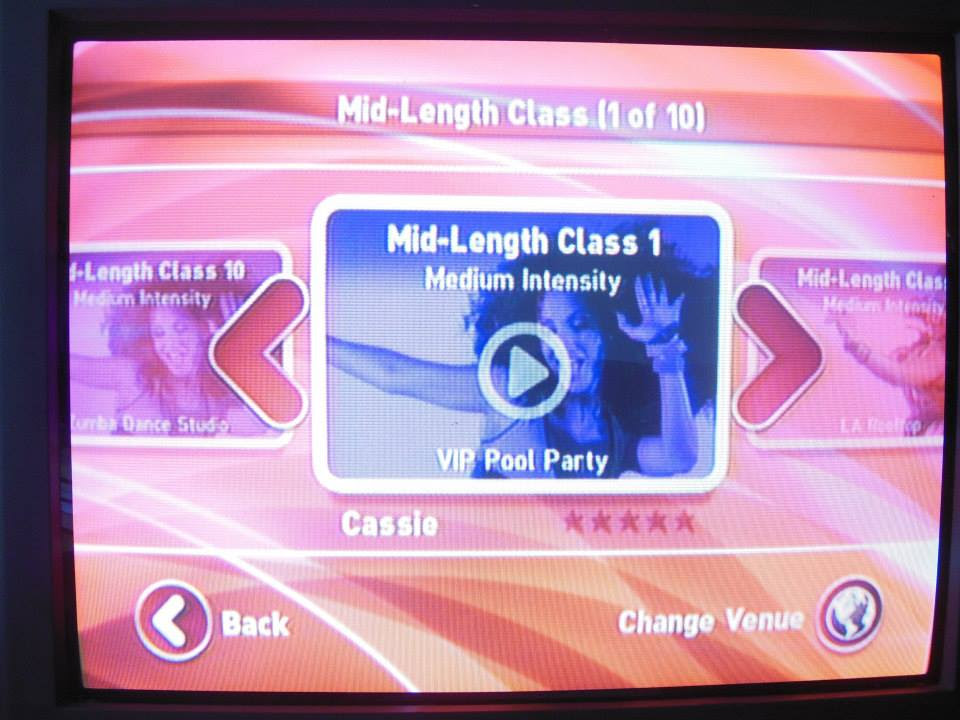 The lengths of the classes are 20, 45, and 60 minutes. If you want to choose a different length of time, you can create your own custom playlist by adding the number of songs you want. However, if you are just starting out, you can choose to do an individual song that will only last up to 5 minutes.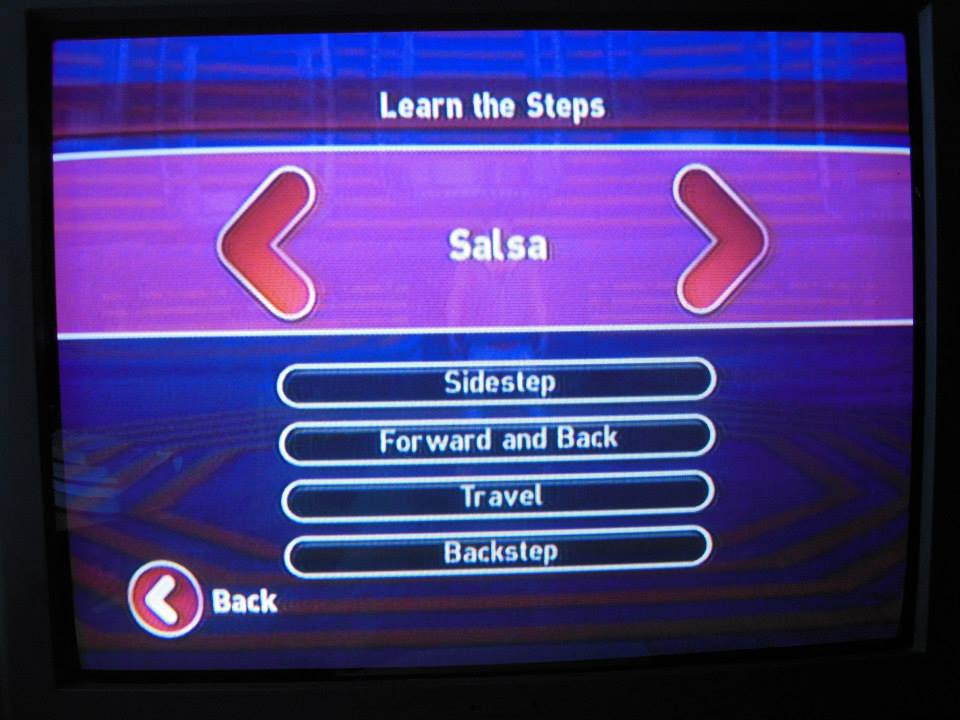 Another great feature in this game is the 'learn the steps' feature. With this feature, you are able to learn the basic steps of four different dance styles. The game will walk you through the steps slowly, and then at regular speed. This is an excellent feature so that you don't feel so overwhelmed when first attempting the songs!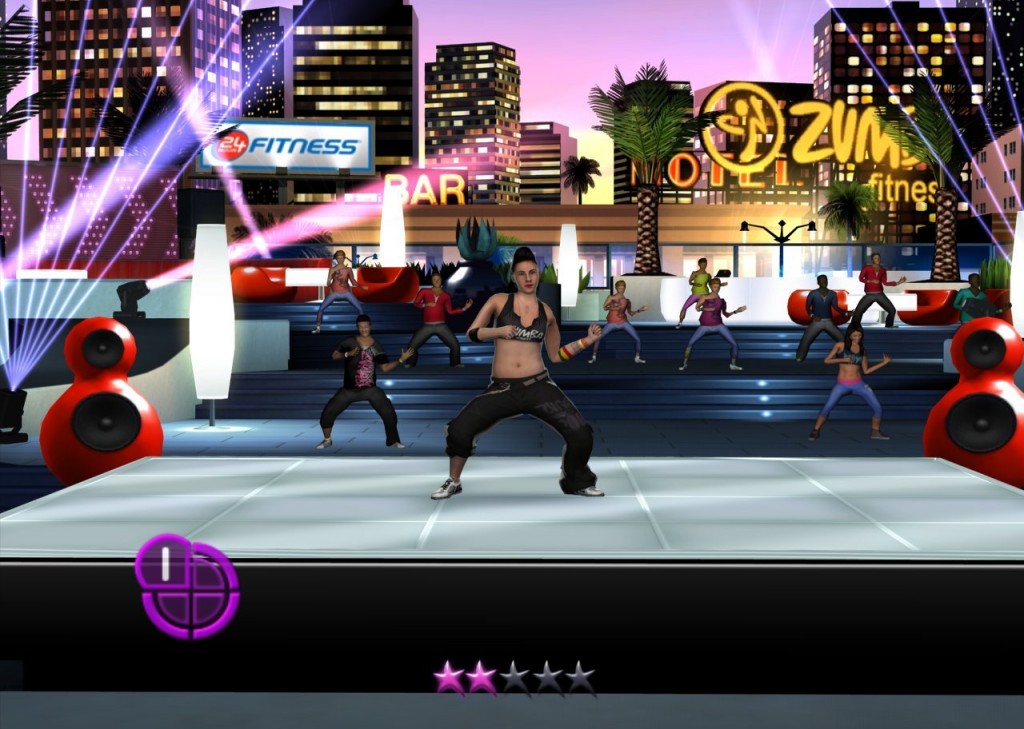 You get the opportunity to learn 20 different dance styles across routines, from fan favorites like Merengue, Samba and Cumbia to new additions like Axe, Indian, Latin Pop, Bellydance and Pasodoble.
Tracking your progress in the game is easy with the progress tracker. This feature allows you to keep track of your weight and performance statistics in the game. You are also able to earn awards and extra videos as you play the game. The great thing about this feature is that you can add numerous accounts so that more than one person can play the game and keep their stats separate from the rest.
Overall, I would recommend this game for teens and adults who are able to move around freely without pain. I personally weigh 263 right now and occasionally have issues with my knees. However, this workout was not overly harsh on me and I was able to adjust some of the movements so they were not uncomfortable. I have previewed all of the songs so I allow my 11 year old to participate in the dances with or without me. It is fun to have a partner to keep you going and motivated through the work out.
Who it's good for: Teens and adults who are able to move freely without pain. (Tweens can also have fun with this as long as the parent is ok with mild lyrics.)
Who shouldn't use it: I would not recommend this DVD for the elderly or for anyone experiencing severe joint pain, especially in the knees and hips.
Time needed: minimum of 6 minutes. This allows for set up time and going through one song of your choosing. If you choose the classes those last anywhere between 20-60 minutes.
Equipment needed: Wii, Wii remote, and a Zumba Fitness Belt.
Note: The zumba belt is not absolutely necessary but is more convenient than putting it into your pocket.
Insider tip: I would highly recommend wearing cool comfortable clothing and have plenty of space to move around. A lot of the moves require you to move around a bit so do not have any obstacles in your workout area that you might trip over.
Sadie's Thoughts:
I love Zumba and Zumba 2 for the Wii! The zumba belt is a great accessory and I definitely recommend it! It's a fun way to get in shape and lose weight, without it feeling like it is a workout. Kids love it, too.
What do you think of Zumba for the Wii? Leave your comments below!