Your Child Does Not Have the RIGHT to Eat Peanut Butter!
This post may contain affiliate links. Please read my Disclaimer and Privacy policy for more information.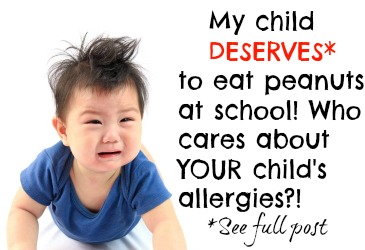 Years ago, when my kids first started school, there was discussion of a peanut butter ban. At the time, my daughter (Gracelynn) was an extremely picky eater and practically lived off of PB&J. I was upset, and thought it was so stupid that my child would have to … gasp… eat something else at lunch! Just because of some other kid's allergies? Oh come on now.
Then, I learned that peanut allergies are deadly! They actually KILL people. EVERY. SINGLE. YEAR!
No one disputes that peanut allergies can be very serious, even lethal. Such deaths are rare — about 100-150 a year in the United States across all food allergies. And there are even conflicting views on how that occurs or what level of exposure is dangerous. — Deseret News
Peanut allergy deaths are "rare".. about 150 a year in the United States. How "rare" would it be if it were YOUR child? I immediately stopped sending PB&J with my kids to school.
I brought this topic up on Facebook because of a recent death of a 13 year old little girl. Her situation was a bit different, as it didn't happen at school, but it was still her peanut allergy that killed her. When I posted this question on Facebook, you all sounded off!! See the full conversation here.
I don't think anyone's "Special Snowflake" is going to be harmed NOT having PB&J at school… It's not even terribly healthy, when you get right down to it and, though it's easy, so is making a cream cheese and jam sammy, cheese and crackers, leftovers from the night before, etc.

A serious allergy, like a peanut allergy, should not be ignored and I do believe it's up to the school's to determine what lengths they go to to ensure every.single.child. is safe while in their care. And, when I hear people saying, "It's not fair that my kid can't have PB&J", I often counter with, "but then, how fair would it be to YOUR child to witness the terrifying allergic reaction of a child with a serious allergy because you just couldn't figure out an alternative to sending peanut butter?".
This lady hit the nail on the head! Love it!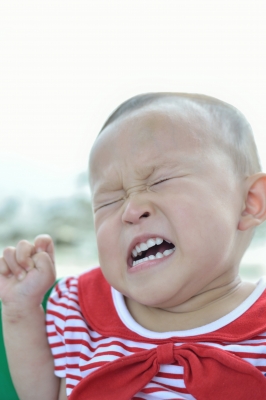 "So because someone has a peanut allergy we should ban peanuts? What about dairy? Or gluten? Should we ban those too? I have a friend who's mom is so allergic to dairy that even walking down the cheese isle at the store can lead to a reaction. Yeah that happens. So should we ban foods like that too?
Last time I checked, my child drinking dairy next to your child is not going to KILL your child. However, eating peanuts (or products with peanut oil in them) next to a peanut-allergic child could be deadly.
Children DYING.. vs "my kid wants a PB sandwich" – it truly shows how LIMITED and Ignorant people are.
Most peanut butters are hardly even peanut butter, it's mostly chemicals and Extremely Unhealthy.
Every time someone whines about their kid bring a PB&J all I can hear them say is "I demand that my child be able to eat unhealthy chemical butter and jelly, because that's all they will eat."
If that's ALL your kid will eat, you're failing as a parent. My kid is handicapped and will eat more than that.
Amen! Ignorant and self-centered are two things that come to mind… a child COULD DIE, and you're concerned about YOUR child getting to eat peanut butter during the 8 hours they're at school? Feed them PB&J for dinner if it's THAT important to you.
That"s what is wrong with the world today, overprotective parents. Let your kids live and learn life lessons! There's going to be situations where they come across peanuts they will just have to learn to say no. I went all through school and never had a problem, no-one in my school died or became severely ill. Reminds me of all the parents who are germ-o-phobes, who won't expose their children to germs, which ultimately HARMS their immune system in the long run….ok that is all. Feel free to disagree ;0)
Yes, I'm sorry. I'm overprotective because I DON'T WANT MY CHILD TO DIE AT SCHOOL. *smh* This stupid ass comment takes the cake.
I'm sorry to have to get involved in this…however…my daughter survives on pb&j. She is a picky eater. So, rather than move the peanut allergy kids, I should just not feed my child? Really? I have a niece and nephew who have severe peanut allergies. I respect that. But I also have to say, my child deserves to eat too. It's not fair to my child to ban pb&j because another child is allergic. I find this terrible for m child to go hungry because another child is allergic. My child washes hands and face after eating. Why punish my child too? Sorry…but my child will have pb&j. They will not go hungry when another child could simply sit at an allergy table during lunch. It has to be fair to all involved.
Your child is a picky eater? So what does she eat for breakfast and dinner? PB&J? I call bullshit. Switch it out and send her to school with breakfast or dinner foods and feed her the PB&J at home.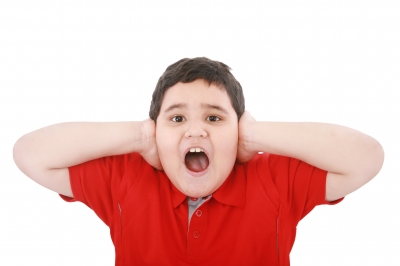 I'm not sure what part of KIDS ARE DYING some parents don't understand, but the self-entitlement is ridiculous. They're going to raise assholes that think it's okay to do whatever they want no matter who they harm. Stop being so selfish! Your child will not DIE if they stop eating peanut products while at school. Your child does not have a RIGHT to peanut butter. Isn't a child's life, any child's life, worth more?
I honestly can't even believe this is a debate, but I'll ask anyway… what do you think about the Great Peanut Debate?
Lisa summed it all up quite nicely…
My daughter came home today from kindergarten and said "no more peanut butter at school." I get it. This is stupid. All of you stubborn people not getting the point that other children could DIE all b/c your little brat wants a dumb sandwich is craaazzzyyy! Have some compassion. Is a peanut butter sandwich that important to you when it could turn deadly to someone else's child. And instead of your kid coming home crying because he can't have a pb&j sandwich, he could come home crying cause his buddy Tommy dropped dead today. …get with the program. I hope debates like these make it national law to ban all peanut products in schools and if you get be compassionate still, well then homeschool YOUR KID. It's not their fault that they could die. Do you also want to raise your kids to be as insensitive as you? So no more pb&j for my daughter at school. Big whoop. Life goes on….
How would you feel if YOUR child could die from a peanut allergy? Would you still be saying kids "deserve" to eat PB at school? They have the "right" to possibly kill your child?
Image courtesy of David Castillo Dominici / FreeDigitalPhotos.net