Window Shutters vs. Blinds: Which Is Better?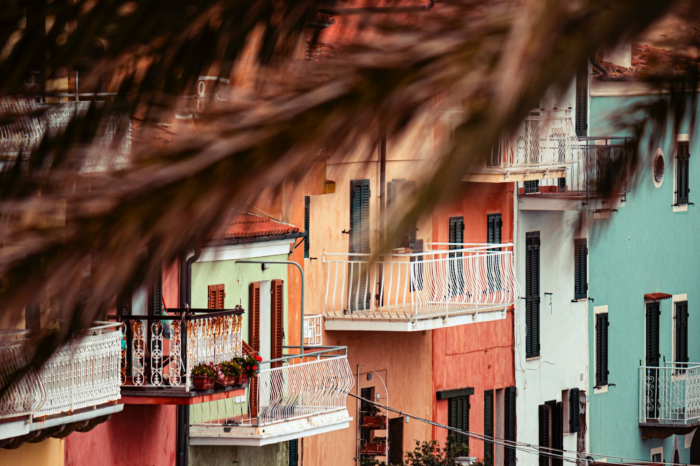 Are you struggling to decide between window shutters and blinds for your home? With so many options available, it can be difficult to know which one is the best fit for your needs. Both window treatments have their own unique set of advantages and disadvantages, making the decision even more challenging.
In this blog post, we will explore the pros and cons of both window shutters and blinds to help you make an informed decision on which one is better suited for your home. So sit back, relax, and read on!
What are window shutters?
Window shutters are a type of window treatment that consists of solid panels or slatted louvers. These panels can be made from various materials such as wood, vinyl, and composite. Shutters offer both aesthetic and practical benefits for your home.
The main benefit of shutters is their versatility in controlling light and privacy. They can be easily adjusted to let in natural light while still maintaining privacy. This makes them an excellent option for bedrooms, bathrooms, and other rooms where privacy is important.
Another advantage of window shutters is their durability. Unlike blinds or curtains that may need to be replaced every few years due to wear and tear, high-quality shutters can last for decades with proper maintenance. Window shutters from shuttercraft.co.uk provide superior insulation compared to other types of window treatments. This means they can help keep your home warm during the winter months and cool during the summer months by reducing heat loss or gain through windows.
In addition to these practical benefits, shutter designs come in a variety of styles that add visual interest to any room's decor. Whether you prefer traditional or modern design aesthetics, there is a shutter-style available that will complement any space's look and feel seamlessly!
What are blinds?
Blinds are a popular window treatment option that has been around for centuries. They come in different sizes, materials, and styles to match any decor style. Blinds consist of horizontal or vertical slats that can be adjusted to control the amount of light entering your space.
One advantage of blinds is their affordability compared to other window treatments like curtains or shades. They also offer privacy and can reduce energy costs by blocking out sunlight during hot weather.
There are several types of blinds available such as Venetian, roller, Roman, and honeycomb styles. Each type offers unique features such as increased insulation for better energy efficiency or added UV protection.
Blinds are easy to clean with just a damp cloth which makes them ideal for homes with pets or children who may cause messes on the windowsills.
Blinds offer an affordable, practical, and stylish solution for covering your windows while providing light control and privacy.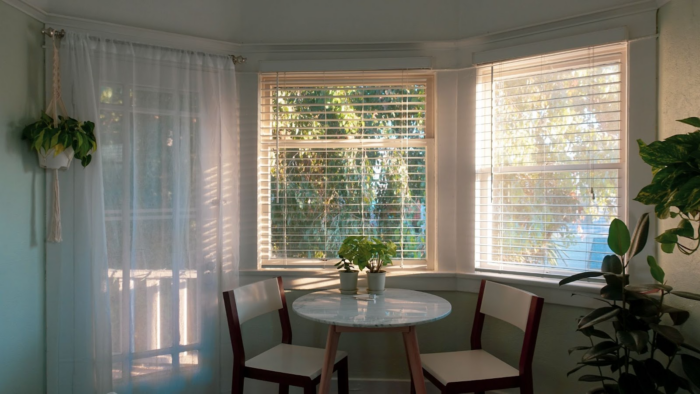 The Pros and Cons of Window Shutters
Window shutters are a popular choice for homeowners who want to add style and privacy to their windows. However, like any other home improvement option, they come with both advantages and disadvantages.
One of the biggest benefits of window shutters is that they provide excellent light control. By adjusting the louvers or slats on the shutter panels, you can easily regulate how much sunlight enters your room. Also, these types of window treatments are very durable and long-lasting. Another advantage of window shutters is that they offer superior insulation properties compared to traditional blinds or curtains. This translates into better energy efficiency in your home and lower utility bills.
On the downside, installing window shutters can be quite expensive compared to other options such as blinds or shades. Additionally, while there are many different styles available on the market today, it may be difficult to find an exact match for your specific taste.
Because each panel must be installed individually onto the frame surrounding your windows, installation can be time-consuming depending on how many panels you need for each opening.
If you have a larger budget and value durability over cost savings then considering adding some elegant-looking window shutters could make sense.
The Pros and Cons of Blinds
Blinds are a popular window treatment option that can provide both privacy and light control. Let's dive into the pros and cons of blinds.
Pros:
One major advantage of blinds is their versatility in terms of style, color, and material. They come in many different materials such as fabric, wood, or metal to fit any decor style. Additionally, they can easily be adjusted to let in just the right amount of light or keep out unwanted sunlight.
Another pro of using blinds is their ease of maintenance. Many types are relatively easy to clean with a quick wipe down with a damp cloth or vacuuming.
Cons:
While blinds offer great flexibility when it comes to adjusting light levels, they may not be as effective at insulation compared to other window treatments like shutters or drapes. Also depending on the quality you purchase installation might be tricky; some lower-quality products may require replacing more frequently which can become costly over time.
While there are certainly some drawbacks associated with choosing blinds over other options available, overall they remain an excellent choice for many homeowners due to their versatility and affordability alike.
Which is better for your home?
When it comes to choosing between window shutters and blinds, there is no clear winner. Both options have their advantages and disadvantages, so the decision ultimately depends on your personal preferences and needs.
If you're looking for a more classic or traditional look in your home, then window shutters may be the better option for you. They offer a timeless aesthetic that can add elegance to any room.
On the other hand, if you want something more modern or minimalist, blinds might be a better fit for your home decor. Plus, they come in many different materials and styles that can complement any design scheme.
Window shutters are also very durable and long-lasting. They require minimal maintenance and can withstand harsh weather conditions without fading or warping. However, they tend to be more expensive than blinds.
Blinds are typically less expensive than window shutters but may not last as long. They also require regular cleaning to prevent dust buildup.
Ultimately, the decision between window shutters and blinds comes down to personal preference in terms of style, durability requirements, price range as well as individual lifestyle factors such as allergies or pets in the house.
After weighing the pros and cons of both window shutters and blinds, it is ultimately up to personal preference and specific needs when deciding which option is better for your home. Consider factors such as budget, interior design preferences, climate conditions, natural lighting needs, and maintenance requirements before making a final decision.
Whether you choose window shutters or blinds for your windows will depend on what works best for you. Both have their advantages and disadvantages but whichever one you decide on will be sure to enhance the aesthetics of your home while also serving practical purposes.