Weight Watchers Simply Filling Power Foods List
Have you tried Weight Watchers yet? It's a way of life, not a diet, and the program is super easy to follow. Whether you do PointsPlus, SmartPoints, or Simply Filling, Weight Watchers is effective and simple. I created this Weight Watchers Simply Filling Power Foods List so you can print it and carry it with you (or pin it and always have it on your phone).
Click here to see all of my Weight Watchers posts!

Weight Watchers Simply Filling Power Foods List
The power foods list is also known as the simply filling food list. The terms are interchangeable. :) You can download a free PDF of the Power Foods List at the end of this post.
Weight Watchers Simply Filling technique is an easy way to follow the Weight Watchers plan, without having to track points. I still love the PointsPlus system, but for those who are busy or forget to track, Simply Filling is a good option.
Simply Filling is for those who can gauge when they are full. The goal is to eat foods from the Power Foods List until you are full, not stuffed. I'm the type of person who eats and eats (and eats) until I'm miserable, so trying Simply Filling was tough at first. I had to make a conscious effort to not eat too much, but to eat enough to nourish my body.
With this Power Foods List, you can do Weight Watchers from home, for free. My friend, Carol, has a post about how to do Weight Watchers for free. Be sure to check it out if you're just getting started!
If you're looking to try the Weight Watchers Simply Filling program, the great thing is you can try it for a week, or a month. You don't have to commit to it, you can go back to PointsPlus or SmartPoints any time.
Need recipes? I found a great resource here: Weight Watchers Simply Filling Recipes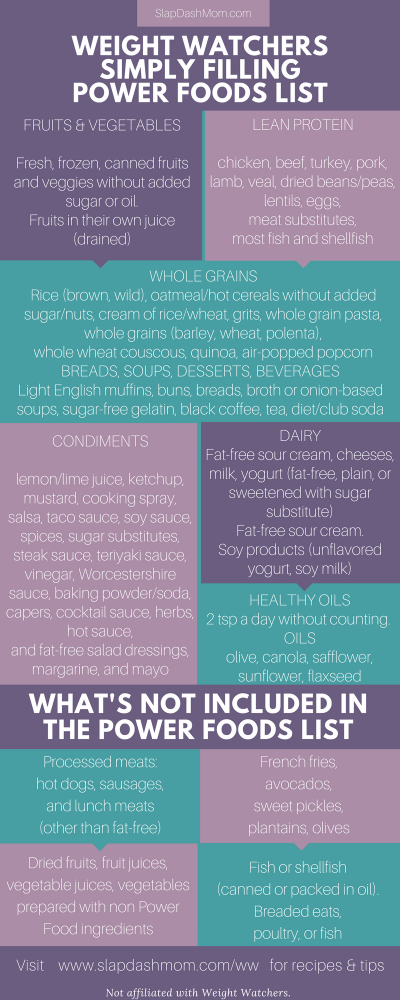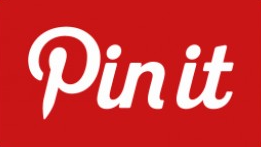 CLICK HERE TO DOWNLOAD THE FREE PDF: Weight Watchers Simply Filling Power Foods List
Love Weight Watchers? Download my FREE Cookbook!