Weight Loss Workouts, Diet, and Tools

I love you guys! You send me several messages each day (usually via Facebook) asking questions like "What do you eat?", "What's your workout routine like?", "What do you use to track your calories?", etc. I love answering these questions but I feel like sometimes I run out of time and am rushing through conversations. So, to save time and condense all of the information, I decided to make a post. Visit my Pinterest board for more inspiration. I'll add to this as things change. :)
Weight Loss Workouts
I go to the gym almost every day. If I don't, I go to a track that is by my house. I like to mix my workouts up, so my body doesn't get used to them. You can do workouts at home as well. Body weight exercises are a great place to start – whether you're new to exercise, or returning from a break. When body weight exercises get too easy, do more of them or add weights. You can purchase a used weight set at a garage sale, flea market, or maybe even find some on Freecycle. You can even make your own weights with milk jugs or oatmeal containers filled with sand.
Body Weight Exercises
Push ups
Squats
Squats with Calf Raises
Squat Jumps
Plie Squats
Wall Sits
Burpees
Plank
Mountain Climbers
Lunges
Lunge Kicks
Step-Ups
Calf Raises
Dips (using a kitchen chair)
Donkey Kicks
Crunches
Bicycle Crunches
Russian Twists
Bridges
Before you say, "How do you do _______???" – please Google it. I get several messages asking me how to do moves. I figured out how to do them by searching Google and Youtube.
Great article: 50 Body Weight Exercises You Can Do Anywhere from The Greatist
Sample Workout #1
I usually stay at the gym for 90 minutes. Sometimes, I'll stay longer if I do a class.
Sample Workout #2
This is an example of my workout with a class. I do 15-30 minutes before the class, then the 1 hour class, and 15-30 minutes after the class. 90 minutes total.
5 miles on bike (22 minutes)
Class (zumba, cardio mix, kickboxing, etc)
Running Machine (20-30 minutes depending on how hard the class was)
Cardio mix classes are my favorite! Warm up, then 3 minutes cardio, 2 minutes weights. Rotate for 45 minutes. Cool down.
DVDs I Love
Don't have access to a gym? Get bored with body weight exercises? Try these DVDs. They're all under $10.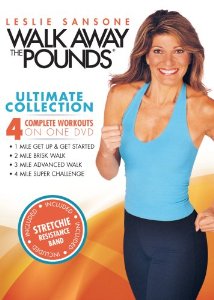 Walk Away the Pounds DVDs are amazing. They're great for any exercise level! Even if you've never tried an exercise DVD before, you will be able to keep up with these. You can start with a short 1 mile walk, and work your way up to 5! Once that gets easy, use this DVD as your warm up, and add in another DVD like one of the ones below!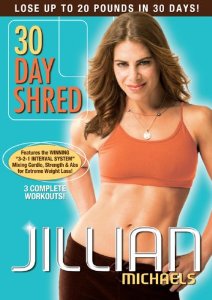 The 30 Day Shred by Jillian Michaels is hard core. You will sweat your ass off and be crying for your mommy. But, if you pair it with another 30 minute workout each day, and a healthy food plan, you will lose weight!!
Zumba
Zumba is a great full body workout! I've never tried this set but I'm going to order it as soon as I get tired of going to the gym: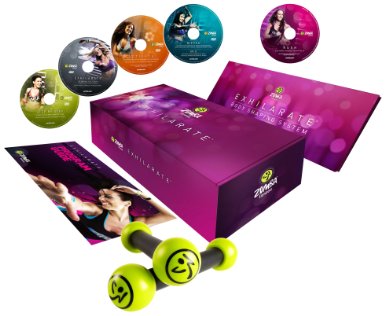 It's like $70 — EEK! But I think it will be worth it if it gets me moving. If you have the opportunity to take a zumba class, I recommend it!
Weight Loss Diet
Diet's. Don't. Work. Repeat after me: Diets. Don't. Work.
As far as what I am eating, you can see my public diary if you add me as a friend on MyFitnessPal. There is no "typical" day for me, and I don't restrict any of my foods. I have an addiction to food, and I know this… knowing it is half the battle. Being able to control it has gotten easier since I've started using my Heart Rate Monitor. Thinking about how many hours I'd have to be at the gym to work off a sleeve of Oreo cookies has prevented any binges thus far. I will, however, eat 4 of them and give the rest away. I can't have bad foods in my house, though, or I will eat them all
I eat a LOT of salad… a LOT of veggies… and I try to eat a LOT of protein to keep me full. Portion control is a big issue for me as well, so I still eat BIG portions but they are of healthy foods so I stay under my calorie count. One thing about counting calories is that you have to make sure you are eating enough or your body won't be fueled enough to go balls to the wall for your workouts!
Protein is the key! Whether it's chicken, shrimp, tuna, or another lean meat, you have to increase your protein intake when you're working out and wanting to lose weight! This Easy Tuna Steak Recipe is my absolute FAVORITE high protein meal. Look in the sidebar to your right for more recipes!
Weight Loss Tools
My theory is that anyone can lose any amount of weight that they desire, and achieve a healthy weight and body, without any fancy equipment, without a gym membership, and without a ton of money. With that being said, I do use some of the fancier equipment and I love it. It's all about what you're comfortable with, what you can afford, and how much time/space you have. Don't allow a lack of funds to be an excuse. You can do the workouts above without any (or much) equipment at all.
Disclaimer: I was not sent any of these items to review. All of the links are affiliate links and I'll earn 4% on anything you purchase through my links. Thanks for your support!
Omron Strapless Heart Rate Monitor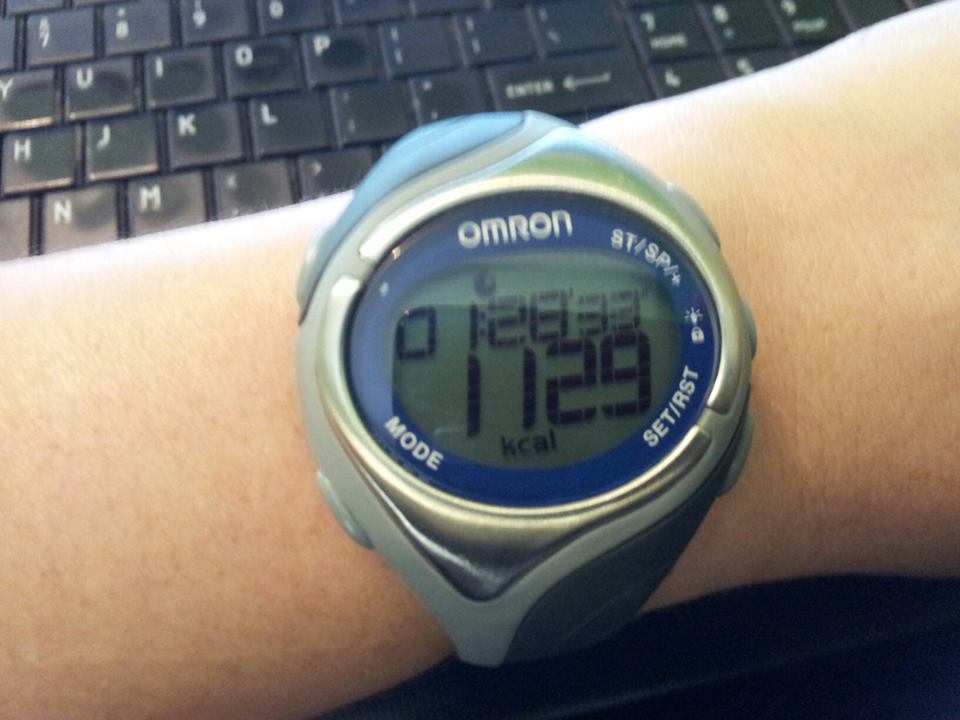 You guys see me post photos of my calorie burn on an almost daily basis (or several times a day if you're friends with me on my personal profile). I use this Omron HRM to calculate how many I burn during my workouts. This HRM does not calculate my calories all day long, but it is the type of HRM I enjoy using right now. I've found it is very accurate, and the most affordable of the tools I use.
In the past, I've used the Body Bugg and Body Media. Both are great, but they have monthly membership fees that I'm not interested in paying.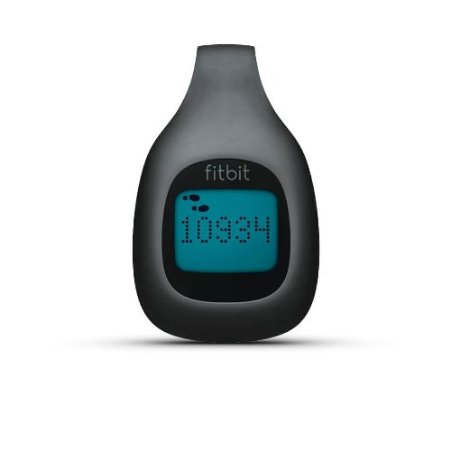 The Fit Bit Zip is about $60, and the Fit Bit One is about $95. The main difference is that the One tells you how many flights of stairs you've climbed and has a little bit of a fancier display. Other than that, they're identical. They both clip on your pocket or bra – your choice.
I do not recommend the Fit Bit Flex, because it doesn't have a digital read out/display. Talk about NO motivation! If I don't know how much I'm burning, stepping, etc on a regular basis, I get tired and give up.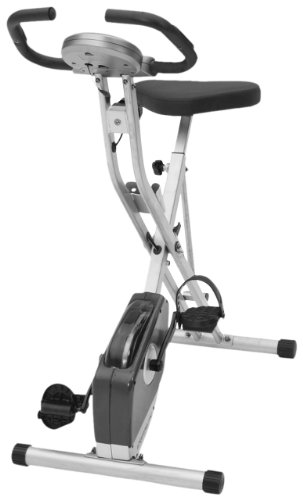 You can buy a used exercise bike from Craigslist for like $30 sometimes. Because I had Amazon credits, I purchased mine brand new. Kinda wish I hadn't, as it's going to take 10 hours to put together. "Easy Assembly" my ass.
Progress Thus Far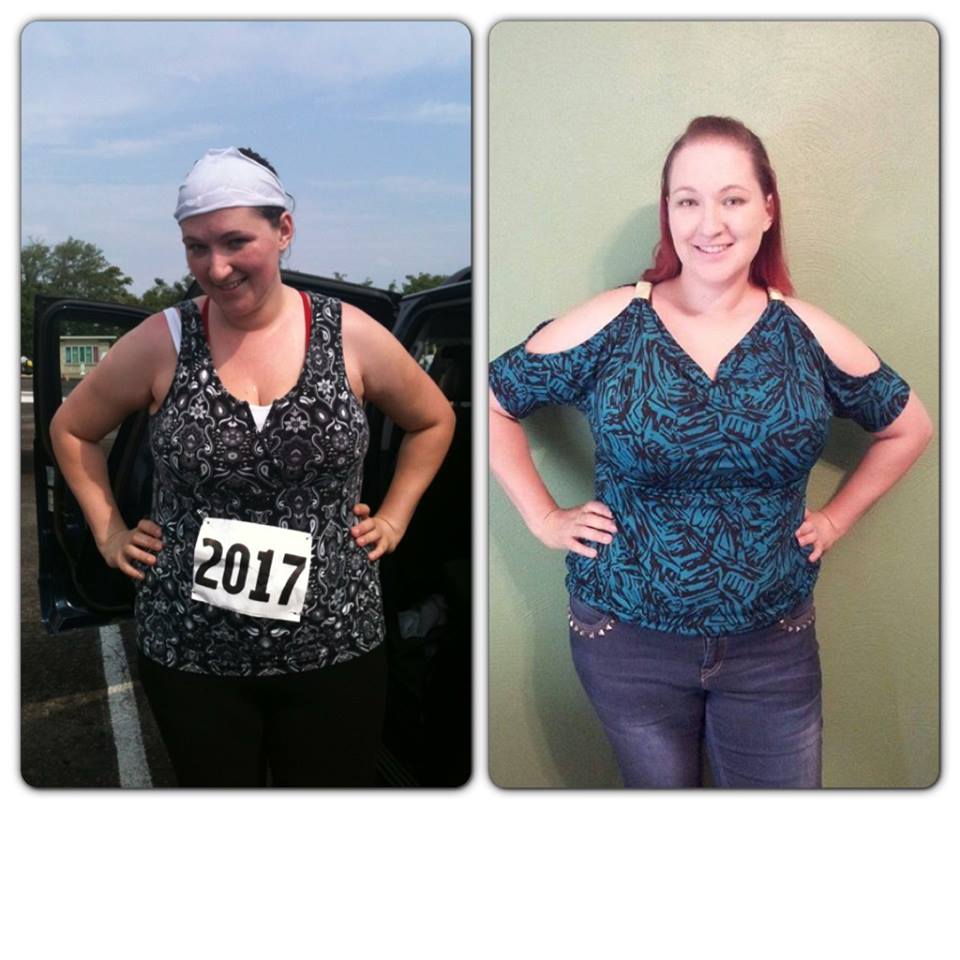 I started getting serious about weight loss in May, for several reasons. Mainly, I was just sick of being huge. Secondly, I wrote a post on how to lose 50 pounds in a year, and I hadn't lost jack shit up until that point (and I had started "trying" in January). I felt really stupid talking about how to lose 50 pounds when I couldn't wouldn't get off my fat ass and lose a single pound. Another motivator for me is getting messages, comments, "likes", etc from you guys. It really makes me push myself harder knowing I'm going to have to post my calorie burn for the world to see.
As of June 23rd, I've lost 10 pounds. My girlfriend, Rachel, has lost 40 pounds doing everything above as well.
Do you have any specific questions for me about my journey? I can add the answers to this post! :)