3 Quick Weight Loss Tips from a Nutritionist
This post may contain affiliate links. Please read my Disclaimer and Privacy policy for more information.
This is a sponsored post written by me on behalf of American Well.
I never really considered the option of an online Nutritionist or Doctor's visit until I found out about American Well. I had no idea how it worked, and figured it was pretty expensive. I'm glad I gave it a shot, though, because it puts my mind at ease knowing I basically have a doctor in my pocket.
I wanted to chat with a Nutritionist to see what I was doing wrong (and right), and to see if they had any advice about losing weight faster than I already am. The good news is, the Nutritionist was able to confirm that I'm doing pretty much everything right, with a few exceptions. The bad news is, now I have to eat healthy snacks in between meals and stop eating crap food so often. I posted her tips below, and I think they'll help you, too!
This is a quick run-down of how to enroll, what a visit will look like, and tips from a Nutritionist that may help you on your weight loss journey.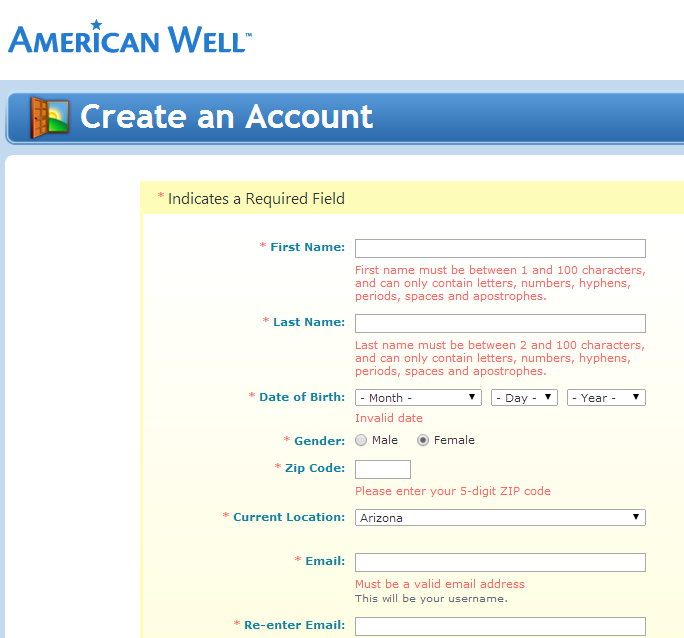 Enroll (it's free!) by filling out a quick form on the American Well website.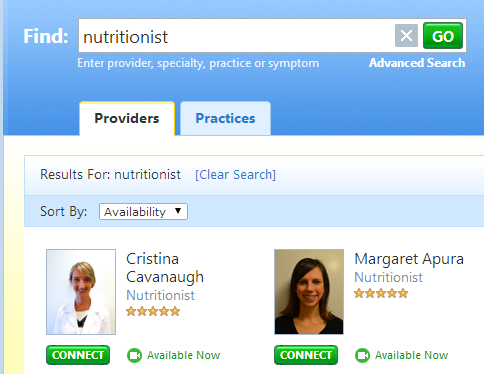 Decide on the reason for your visit, and pick a Health Care Professional.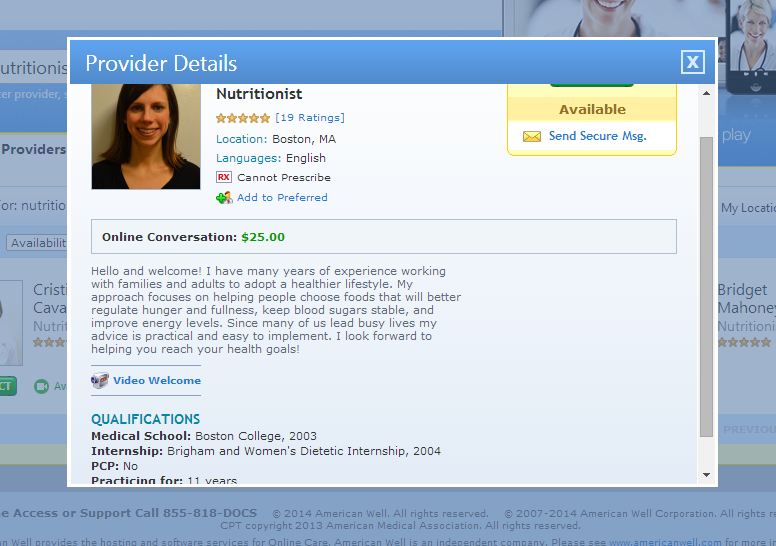 I like that I could read about each Nutritionist, and choose the one I felt was the best fit. One specialized in helping nursing mothers, which I thought was awesome, but obviously not for me at this time. Another specialized in health and fitness, which I thought was perfect. I decided on a Nutritionist from Boston that has years of experience working with families and adults, and works well with busy individuals (such as myself). Perfect.
My visit started immediately after I enrolled (which took about 3 minutes total), because the Nutritionist I chose was online already.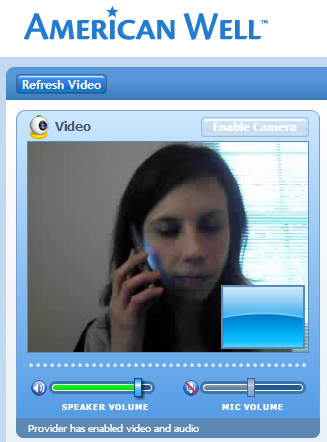 She and I chatted, while she took notes. All of the notes from my visit can be shared with my primary care physician, or any specialist, if I choose. What's even better is that many insurers are beginning to cover these telehealth visits for the same or lesser co-pay than a traditional in-person visit would cost.
3 Quick Weight Loss Tips from a Nutritionist
Three quick tips she gave me are ones that most of us know but haven't put to use:
— Eat snacks in between meals, or eat 6 small meals a day. She suggested snacks like healthy trail mix, nuts, etc. Basically a mix of protein and carbs that will keep you full for longer periods of time.
— Keep your blood sugar levels evened out so you're not "starving", and so you don't pig out on unhealthy stuff.
— Make sure you're exercising at least an hour a day for maximum results. I talked to her about my awesome workouts, and she was impressed (woo hoo!), but she told me to make sure I was doing the carb/protein before my workout to get the best results.
Why American Well?
There are many reasons I chose American Well for telehealth visits. It's:
Convenient. I work from home, so what's more convenient than a health care visit from home as well? I chatted with the Nutritionist in my pajamas and she didn't even know it (shhh!).
Instead of waiting in an over-crowded waiting room when your child is sick, log on to American Well and chat with a Pediatrician. Your daughter is sitting on her lap, cuddling with Mom, instead of trying to hide from the germs in the doctor's office. They're available 24/7, and you can connect via your laptop, or even your smart phone. If you're given a prescription, it can be ready within minutes at the local pharmacy of your choice.
Affordable. The cost for a visit with a Nutritionist is only $25. It's at least triple that if I find one locally.
Personal. I really enjoyed chatting with XYZ and I felt like I was talking to a friend (with lots of knowledge!). Formal doctor's visits can be uncomfortable and awkward, so I like that this was more informal.
American Well is HIPAA-compliant which means all of your health information will always be safe and available only to you and your doctor.
100% Honesty: I would definitely recommend American Well to my friends, family, and Minions! The convenience of staying at home while getting advice from a Nutritionist or Health Care Professional is priceless. Plus, American Well only charges $25 for a visit with a Nutritionist – you can't get that anywhere else!
HURRY! If you use the coupon code SPRING to enroll in April, you'll get a FREE American Well visit! Code is valid for one year.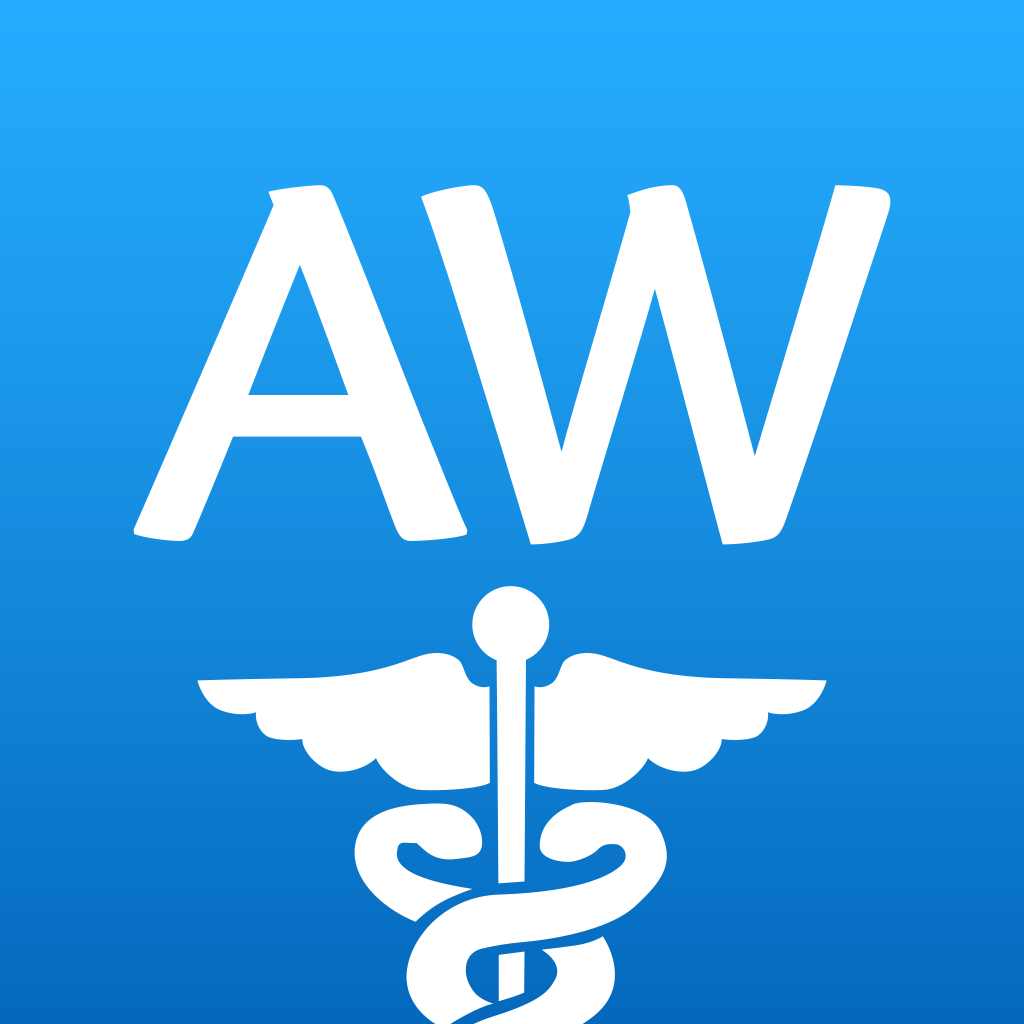 This is a sponsored post written by me on behalf of American Well.