Why I Think It's Okay to Steal… Family Moments #sharewhatsgood @welchs
This post may contain affiliate links. Please read my Disclaimer and Privacy policy for more information.
I do think it's okay to steal… family moments, that is! I participated in a campaign on behalf of Mom Central Consulting for Welch's. I received a promotional item as a thank you for participating. Welch's does not condone stealing. Nor does Mom Central. Unless we're still talking about family moments. Then it's okay. ;)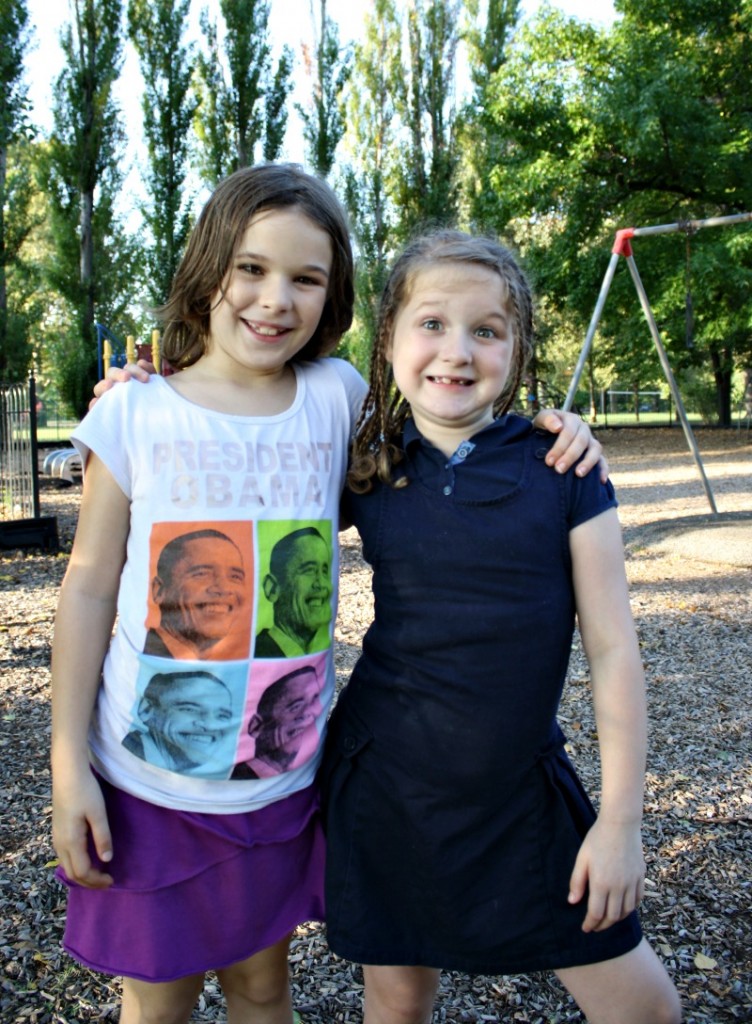 I posted on Facebook the other day about how I hate talking at the kitchen table. I know that it's a favorite American past time to come home from work and school, and sit around the dinner table while chatting about your day. However, our house is always SO LOUD that I just need a few moments of quiet. For me, it's at the dinner table. Because we miss out on those 'special moments' at the dinner table, we make up for them throughout the rest of the day!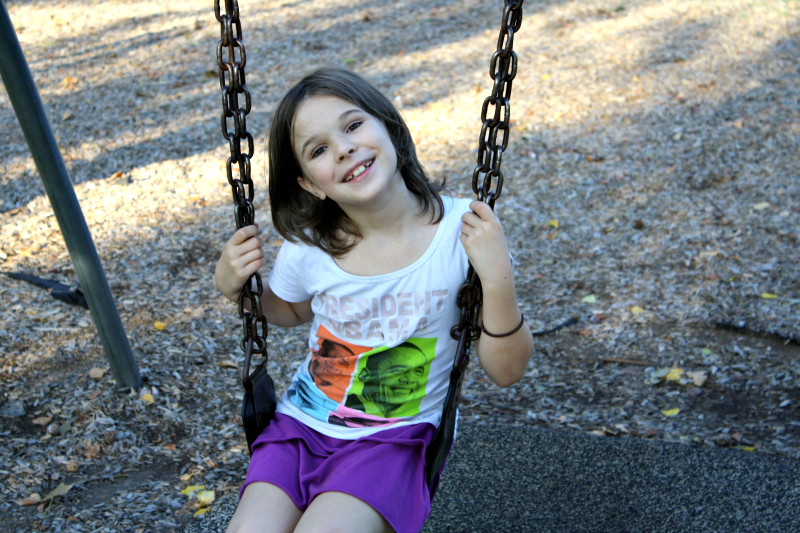 The girls and I go to the park every morning before school (assuming their behavior is on point – we have missed a few visits), and spend an hour talking, playing, and running around. Not only do we get quality time together, we get physical activity which is sorely lacking in so many households these days!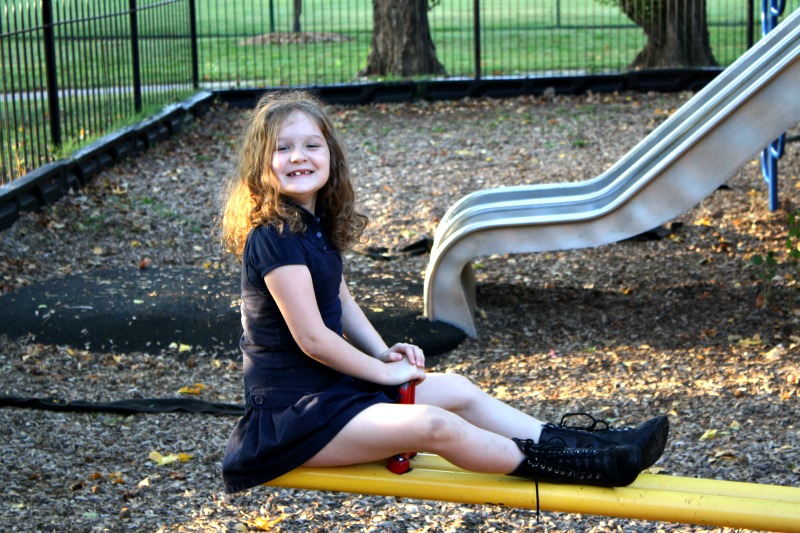 Last time we visited the park, I brought my camera and stole some candid photos of our family moment. Because I was behind the camera, I only got a photo of the girls – not all of us together – but they're still precious nonetheless.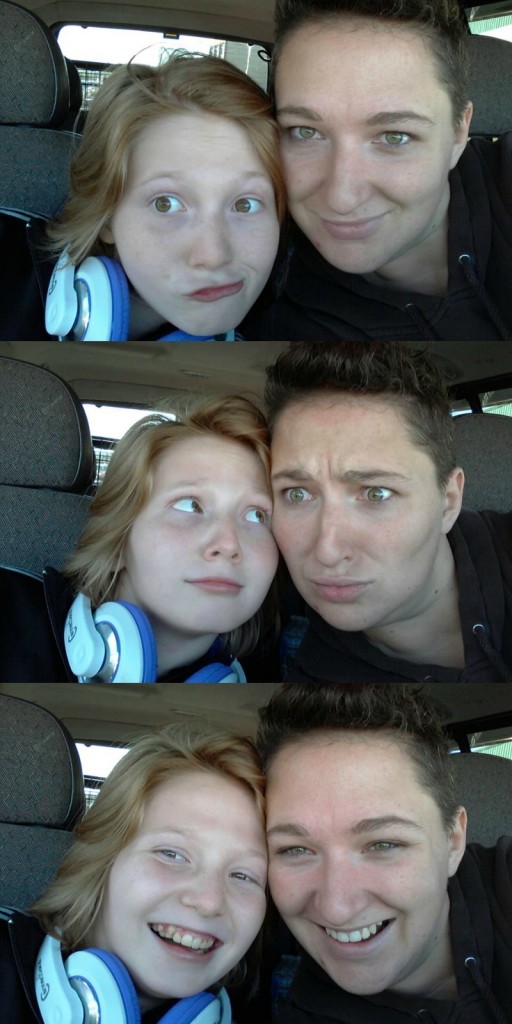 Before you ask, Nell isn't in the photos because she goes to school at 6:30. The two younger ones go at 8:30, so that is why we have the extra time for the park. Nell gets home at 2:30, though, so we have an hour together to chat (about boys, ugh), catch up, and work on homework together before the craziness of a full house takes over at 4:30.
Now it's your turn! Visit ShareWhatsGood.com and enter for your chance to win $5,000!
As part of the Share what's good campaign, Welch's has launched the "Share Your Moments" photo contest! From 9/16 to 10/25 upload a photo of your favorite family moment for a chance to win $5,000! While there is only one grand prize, everyone who enters will get a $1.50 coupon for Welch's 100% Grape Juice – or $2.00 if you share the news. Visit Sharewhatsgood.com to enter.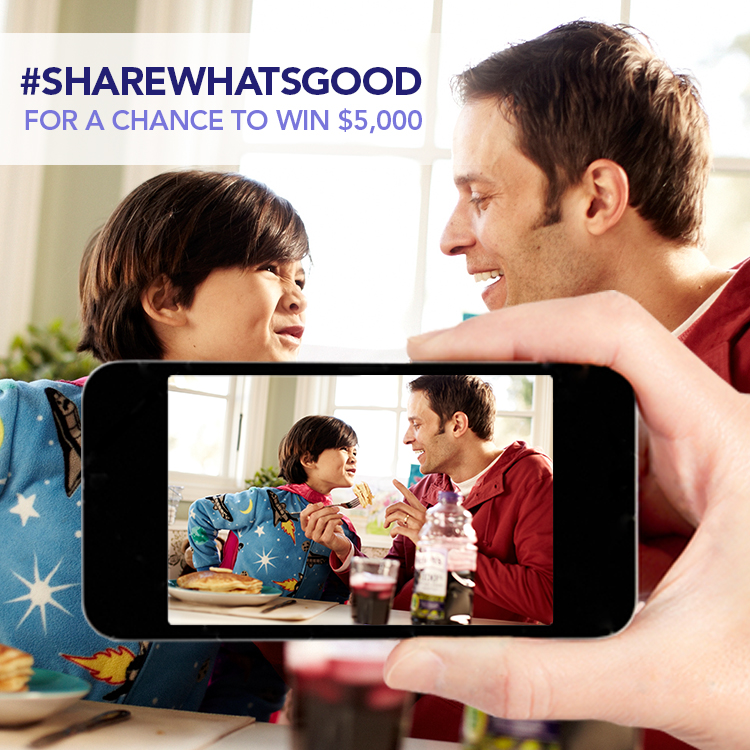 Join me on Instagram and Twitter, using the hashtag #sharewhatsgood, and share your photos! You can follow Welch's on Twitter (@Welchs) and Instagram (@Welchs) as well!
One more question… do you guys talk at the dinner table? Or does it drive you nuts, too? :)