Back to School Survival Tips for College Moms

I'm a Mom, and I'm in college. My official major is Mortuary Science, but because of Mom responsibilities, I won't be able to complete the program until the kids are a little older. I didn't realize how vigorous the program was (40ish hours each week, in person), but it's just like having a full-time – ehem, non-paying – job. Because of that, I'm taking other courses that will help prepare me for a funeral career should I ever choose to embark on it. In this sponsored post on behalf of Procter & Gamble, we're going to chat about how to survive college … as a Mom!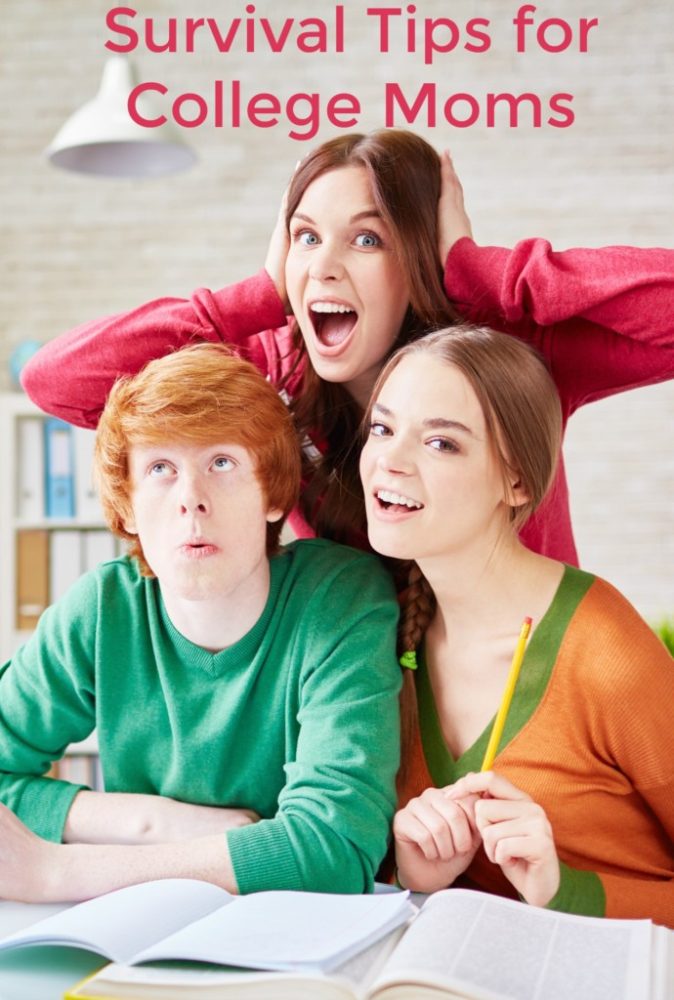 Before you head back to college this semester, be sure to stock up on essentials from Bed Bath & Beyond:
Makeup stuff: I don't usually wear makeup, but when I go on campus I do. Maybe it's because it makes me feel not as old and frumpy or something, I don't know? But I like to wear a little Covergirl Intensify Me! Liquid Liner, mascara, and lip gloss. The Covergirl Eyeliner gives you the control of a pencil, while delivering the intensity of a liquid. There's just something about makeup that gives a Mom like me a little pep in her step.
Household stuff: Tide Pods. They save time and money, and are easier to use correctly than regular laundry detergent is. Nell does most of the laundry, so it's important that we keep it as simple as possible.
Smell good stuff: Herbal Essences Hello Hydration Moisturizing Shampoo and Conditioner, and Old Spice Lasting Legend Dirt Destroyer Body Wash – because smelling good is always a priority.
Look for Tide, Secret, Crest, Gillette, Olay, Old Spice, Herbal Essences, Always, Head & Shoulders and Tampax. All of these P&G products and more are available in the Harmon section of Bed Bath & Beyond.
Back to School Survival Tips for College Moms
College as a Mom is so much different than college as a 20something. The big question is, how do you balance it all? Life, school, kids, work, attempting to have a social life… it can be super overwhelming.
1. Don't be afraid to ask for help. I don't like asking for help, and I'm sure many moms feel the same way. When you're trying to juggle college on top of everything else, though, sometimes it's necessary.
2. Hold back. I don't mean hold back in the sense of getting Cs instead of As. What I mean is that all of the course options you're given can be exciting and you'll want to take ALL of the classes. The thing is, it's easy to get overloaded with coursework even when you're taking entry level classes. Keeping your course load around 12 credits (or less) is ideal.
Even if you really want to take an extra class, try starting off with 3-4 classes instead. If that goes well, take another the next semester. There's nothing worse than having to drop classes – or fail them because you couldn't handle it all.
You've gotta make sure you can pull some ALLDAYERS if you're going to take on a full course load. For those of you that don't yet speak "CollegeSpeak", an "alldayer" is when you responsibly get through the day without taking a nap. I haven't pulled one of those in a long time.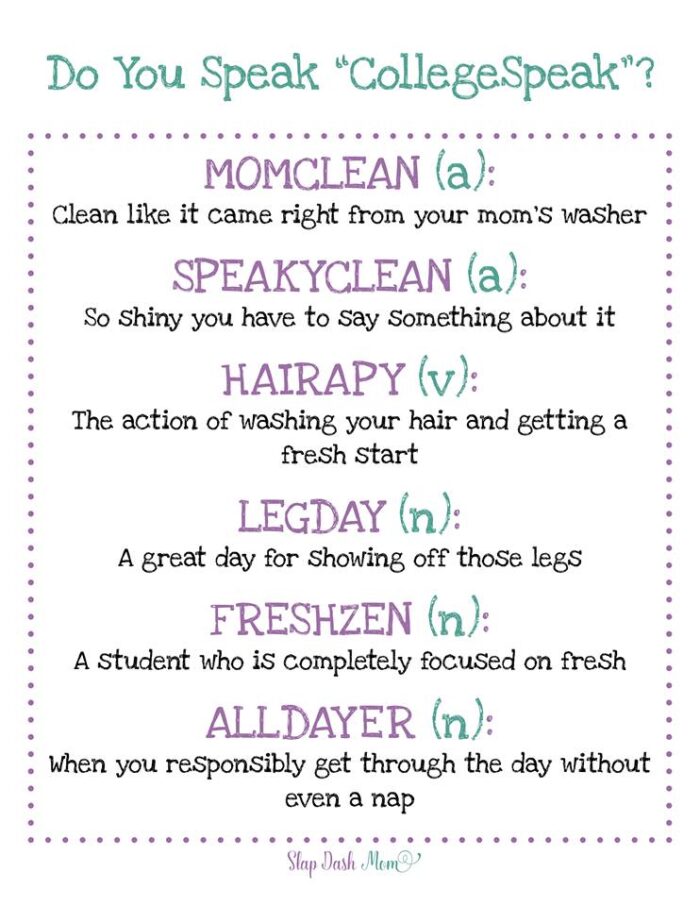 3. Buddy up. If you can make a mom friend or two in your college classes, that's gold! While I do have a few mom friends that are going to college, none of us are taking the same classes so it doesn't really work as well when we get together to study. If you have friends that are taking the same classes, you can study, swap notes, and help each other prepare for tests.
4. Hire a sitter. Stay at home moms have a tough time with this one, and if you aren't making a whole lot of money right now I can definitely agree that a sitter is a luxury rather than a necessity.
I'm fortunate because Rachel takes care of the kids while I go to the coffee shop or wherever I need to go to study without interruptions. If you don't have a spouse that's home to watch the kids, consider hiring a Mother's Helper or teenager to come to your house to supervise the kiddos while you get your study on.
5. Try family homework time. This might not be possible if you're taking advanced classes, or if you have younger children, but I find that having a specific homework time for everyone can be fun. Most of the time, I work and do homework after the girls are in bed. Sometimes, though, we'll all sit at the table together and work on our homework individually. It's quiet, so I can concentrate, but I'm there if they need me.
To be completely honest, helping Sapphire with homework stresses me out. I try to make sure she is just reading a book or practicing her handwriting during family homework time. Anything else is just too much for me to handle while I'm working on my own homework. Don't feel bad if you can't deal with family homework time. Take that time to copy notes or do some "light" reading instead of the hard core stuff.
6. Consider online courses. I like to do a mix of online courses and on-campus courses, mostly because I'll take any reason at all to get out of the house. Balance is also important, though, which is why I don't take all on-campus courses. Adding online courses into the mix will free up some of your time. That's not to say that online courses are easier, because they aren't! I just like mixing it up.
7. Take care of yourself. A little bit of pampering goes a long way. Pampering before I was a mom, and pampering now that I am a mom, are completely different. Right now, I'm feeling pampered because I bought some Crest 3D White Arctic Fresh Toothpaste and a Gillette Venus Swirl Razor!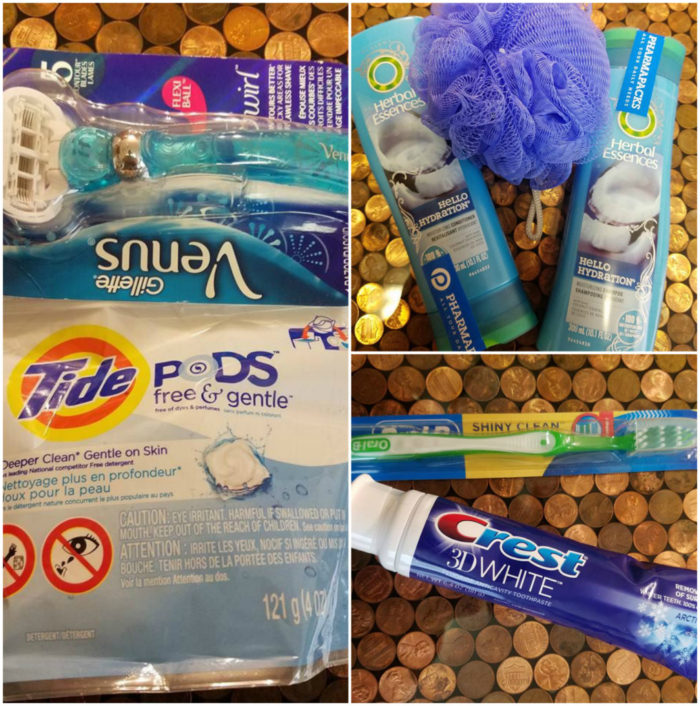 GOOD NEWS! FREE MONIES, THREE WAYS.
1– Purchase $40 worth of P&G products from the Harmon section of Bed Bath & Beyond, and you'll receive a FREE $10 Bed Bath and Beyond gift card! This deal is valid through August 31st, 2016.
2– You can also WIN a $250 Bed Bath & Beyond gift card. How? Join the #CollegeSpeak P&G Twitter Party on August 17th at 9:00AM EST. To enter to win, participate with an original tweet (no retweets) using the hashtag, #CollegeSpeak, in response to the Twitter party questions. (4) winners will be selected at random from those that reply to the questions. 1 winner will receive a $250 Bed Bath & Beyond gift card, 3 winners will each receive a $100 Bed Bath & Beyond gift card!
3– Share your own #CollegeSpeak term for the chance to win a $50 Bed Bath & Beyond gift card and the following P&G products:
CoverGirl Intensify Me! Liquid Liner
CoverGirl Colorlicious Lipstick
Gillette Venus Swirl Razor
Herbal Essences Hello Hydration Moisturizing Shampoo and Conditioner
Old Spice Lasting Legend Dirt Destroyer Body Wash
Secret Outlast Invisible Solid Deodorant
Tide Pods
Crest 3D White Arctic Fresh Toothpaste
Oral B Toothbrush
ENTER HERE:

This is a sponsored post written by me on behalf of Procter & Gamble.