Suicide Squad Party Ideas + Printables
This post may contain affiliate links. Please read my Disclaimer and Privacy policy for more information.
Everyone is walking around with Pumpkin Spice this..and Pumpkin Spice that when they should really be thinking about the BEST holiday of the year: HALLOWEEN. There is nothing more fun than decorating your house, dressing up in an awesome DIY costume, and hosting the best Halloween Suicide Squad Party on the block. Whether you're dressing up as one of the Suicide Squad characters or just being your crazy Joker self, make the party a hit with these tips.
Themed parties are so much fun. A great theme for this year – the ONLY theme for this year! – is Suicide Squad. It's not a brand new movie so it won't be done by everyone else. It is the perfect theme for both adult only parties and kid appropriate parties. Below you will find costume ideas, fun crafts or party favors, and don't forget the Suicide Squad adult beverages.
Suicide Squad Cast Costumes
The Suicide Squad cast leaves us so many options for DIY costumes! From the Joker to Harley Quinn, to the Enchantress or Deadshot. Most can be made with items we have on hand, which is a bonus.
Though Suicide Squad started out as a comic, it evolved into an amazing motion picture. Some diehard fans were worried about it how it would turn out!
You'll need a costume, but I'm cheap so I'd just buy a wig and DIY the outfit!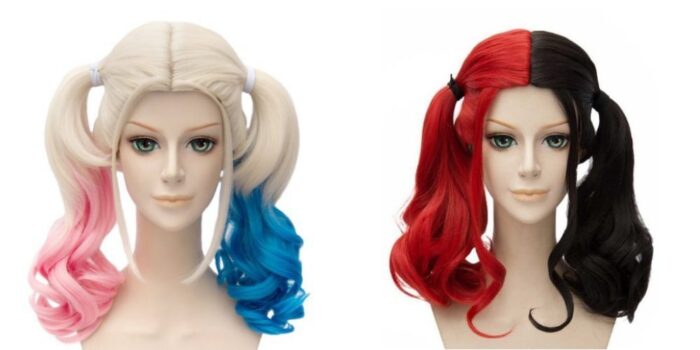 Get Harley Quinn Wigs!
DIY Joker Costume DIY
You can go as simple or as detailed as you want with this Joker costume. Here are some supplies:
Ben Nye Neutral Colorless face powder
Morphe Brushes Eyeshadow Palette
Follow this tutorial:
Suicide Squad Party Planning Printables
Print this image (right click, open image in new tab). Be sure to check your print settings! To print for the little bottles, you'll "shrink to fit". To print for the bottle cap necklaces, you'll "use full size". Print one of each if you want to do both projects.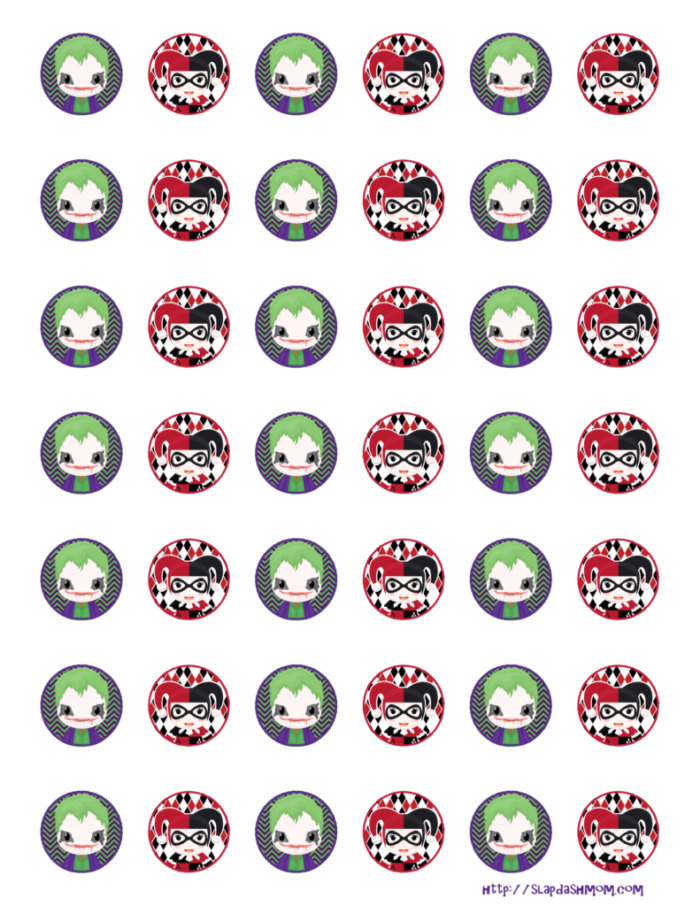 Print these images on card stock! This is where a high-quality printer is necessary because if your printer is junk it's going to bleed through and you won't have the straight lines you need.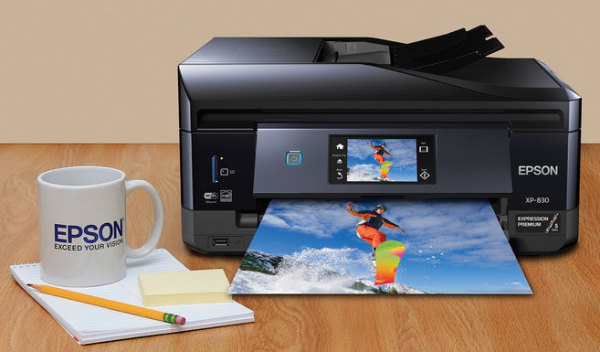 One of the printers I recommend is the Epson XP-830. It's a small, versatile, all-in-one with a price tag that won't hurt your bottom line. You can print from your phone, which is awesome since so many people are constantly mobile nowadays.
Right click and open these images in a new tab. Print on card stock, then fold on the lines. Stuff with candy. :D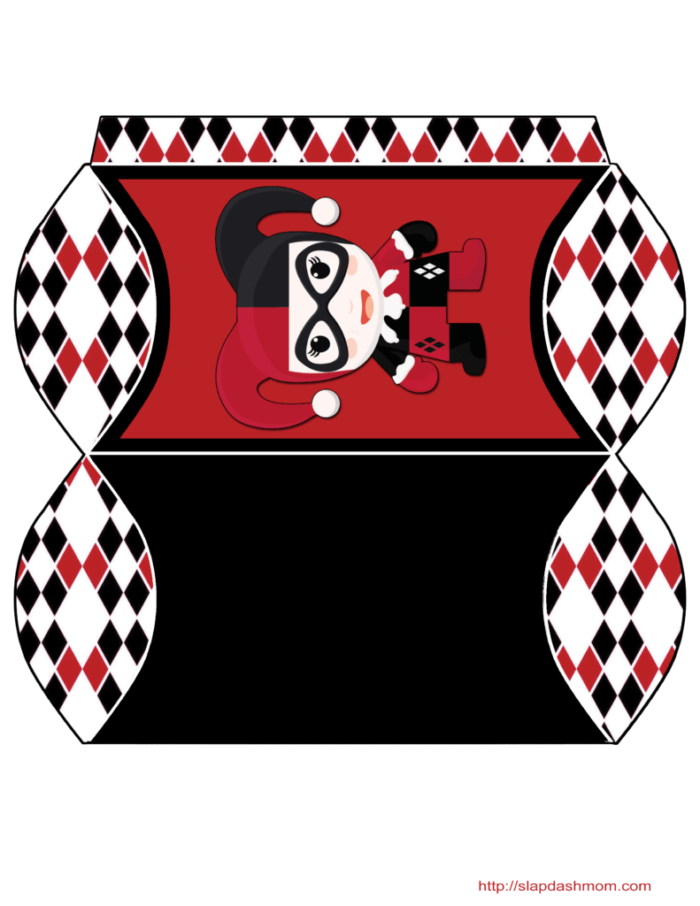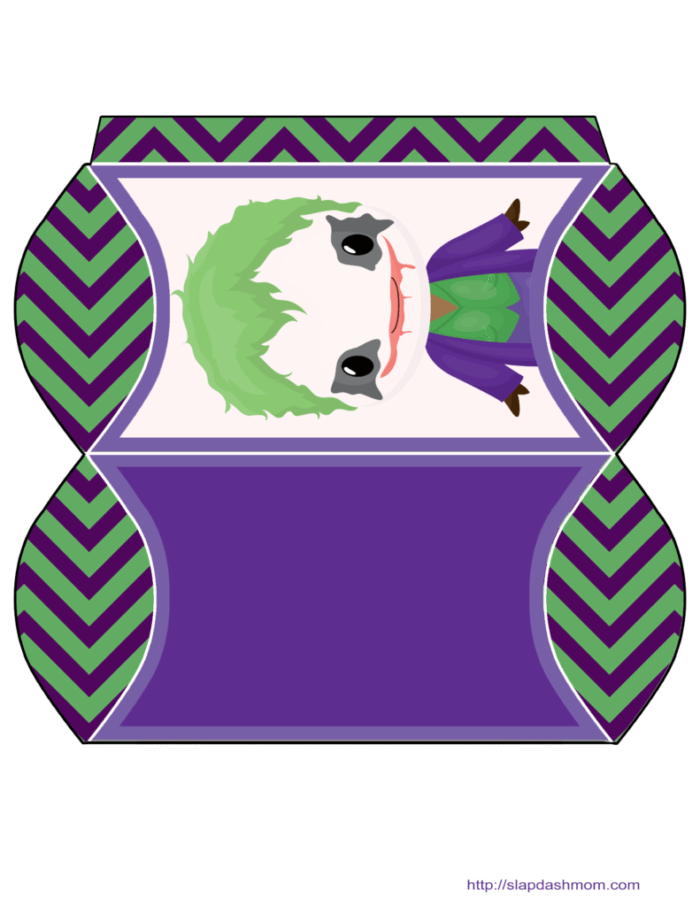 Suicide Squad Easter Eggs
What do you think about the movie? Have you seen it already? Are your kids dying to dress up as Harley Quinn? I know mine hasn't stopped talking about it since the movie first came out. She really loves the comic.
Make sure you're all up to date on Suicide Squad random facts so you can impress your guests! Easter eggs always do the trick. WARNING: Dooonnnn't watch this if you haven't seen the Suicide Squad full movie yet!
Have everyone take the Suicide Squad Character Quiz when they show up! Guests can be grouped together by who they got as the answer to the quiz.
Serve the best food at your party!
A party isn't a party without the best food on the block! We always love to make homemade lemonades and fizzy non-alcoholic drinks for our kid's parties and sleepovers. Make a cherry lemonade and add a Harley Quinn label to the jug; make a lime lemonade and add a Joker label to the other jug!
Joker Cupcakes
Harley Quinn Cupcakes
Suicide Squad Punch
P.S. If you're hosting a grown up party, be sure to check out these drinks.