SEO for Bloggers – FREE Resource Guide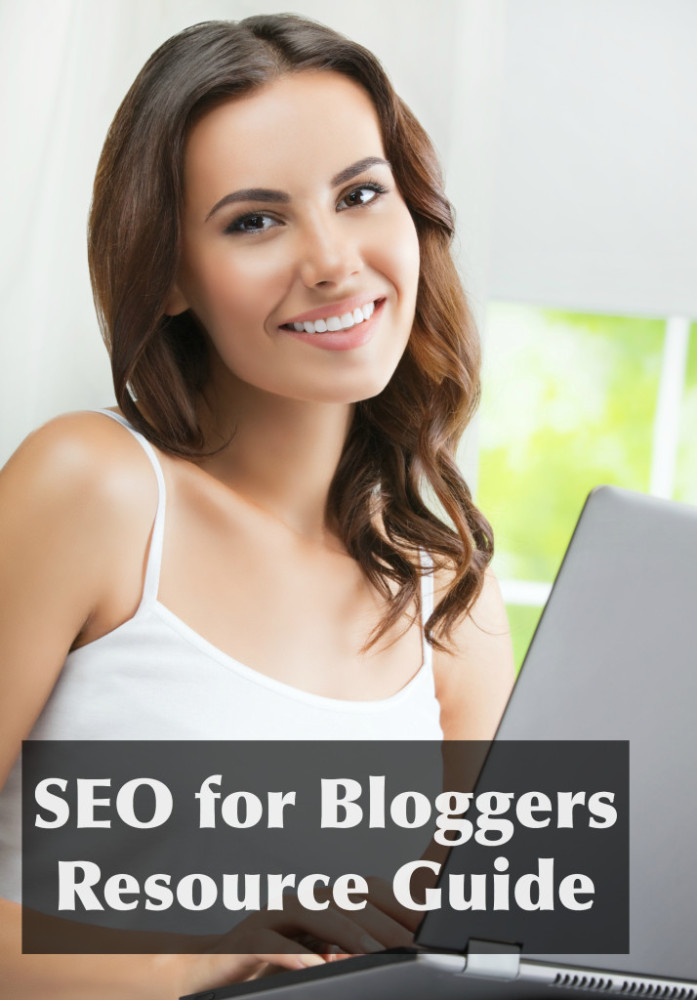 SEO for bloggers is something that always scared me. I'm just a writer… I am not "technically" inclined in the least bit. Anything technical usually sends me running for the hills! However, hiring someone for SEO is expensive – and silly when I could DIY it – so that's exactly what I've done. I've blogged for several years, and have learned the basics of SEO along the way. Half of my traffic is from search traffic, which means I've done well with my SEO because it's competing with Pinterest traffic – which is also high!
You want to have several sources of traffic coming into your blog. If you rely on social media only, your traffic could crash at any given moment if one of those platforms disappears (or bans/blocks you). SEO is a secure way to get – and keep – traffic coming into your blog.
SEO for Bloggers – FREE Resource Guide
1. If you haven't started your blog yet, great. That means you get to start fresh – the right way – from the get go. Make a list of keywords you want your website to rank for. Simply put, what do you want to blog about? What do you want to be known for?
Mine would look something like:
– blogging tips
– how to start a blog
– virtual assistant training
– homeschooling
– parenting tips
Do even more research by searching for those keywords, to see which websites show up on the first page. Who will your competition be?
My blog isn't a good example of a niche site, or even a hyper-focused or competitive site – because I don't blog for business. Yes, my blog makes money and is my business, but at the end of the day it's just a lifestyle blog. Even if I got to start fresh today and had the opportunity to create a niche site, I wouldn't change a thing. Sometimes you have to remember that a blog is about writing for yourself, and for your readers… not for SEO.
2. If you've already started your blog, that's great, too! This just means you have a little extra work going back in and SEOing old posts. Once you download the SEO for Bloggers Guide, you'll know the exact steps to take for each post to make it SEO friendly. What I do is work on ten posts at a time. Take your top 10 posts, and SEO them. This means making them "green" in Yoast, as well as a few other things which I talk about in the guide.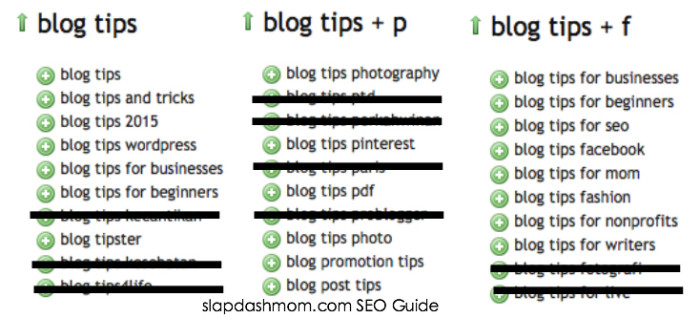 3. In the SEO Guide, I've linked to some resources that help with Keyword Research. Actual Keyword Research can get super complicated if you're not careful, so what I do is a very basic version of it. I don't look at stats, how many people are searching things each month, etc. I just search for ideas to expand on posts. When I want to target a keyword for SEO, I do have a Virtual Assistant that does actual research for me. On posts where I'm writing 1,000+ words – or have several affiliate links that are going to make me lots of money – it's worth the investment.
If you've written an awesome post and want to turn it into a series… or maybe you've created a category on your blog, it's doing really well, but you're out of ideas on what to add to it – use Ubersuggest (pictured above).
4. Create a title tag. The title tag tells Google what your blog is about. Make it 70 characters or less and include your keywords that relate to that specific page only. Place this tag between the HEAD tags towards the top of the HTML code for the page. if you're unsure how to do this, Google it. :)
5. At the end of the day, SEO is really about creating useful content. Focus on content and the rest will come in time. Downloading my SEO Guide will help speed the learning process up tremendously, but if you have any questions, feel free to send me an email or a tweet!
SEO for Bloggers – Ready to Get Started?
Sign up below the image.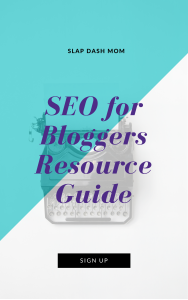 I send out one – yes, just one – email each week highlighting my favorite posts from the week, as well as resources I found helpful along my blogging and work at home journey. If you're interested in receiving these emails as well as getting access to the FREEBIE I post each month, this is where you'll sign up!