What It's Really Like Working From Home
What It's Really Like Working From Home
If you've followed my blog for any amount of time, perhaps you have an idea of what my every day life is like.
Anyway, the way you think things are going to go when you work from home and the way things actually go are usually completely different. Here's what my schedule looks like:
9:30-10:00AM: Waking up. Not really willingly but I need coffee.
11:00AM: Sipping coffee. Scrolling on Facebook, checking email.
11:04AM: Wi-fi signal is "searching".
11:10AM: Back to answering emails.
11:11AM: Wi-fi signal is "searching". Again.
11:12AM: Stomach is growling. Must. Find. Food.
Noon: Eating lunch. Dog wants to play.
12:30PM: Trying to check emails again. Wi-fi giving issues. Going to attempt to use the laptop.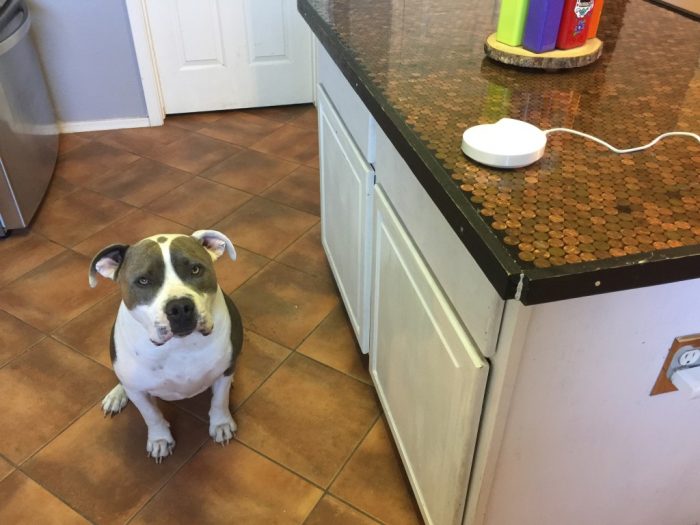 So many cute distractions!
By now you can see that my workflow kind of sucks when it comes to working from home. Many times, I get frustrated and give up and end up at the coffee shop to work. I absolutely love working at the coffee shop but it can get expensive if I don't eat lunch before I leave the house.
Then, I usually get distracted. Oh, coffee? Sure! Then, I'm like oh I wonder which movies are playing (the theatre is just a few miles from the coffee shop).
I go see a movie (spending more money, making none so far), and then by the time I get home I'm either ready for a nap or the kids are home.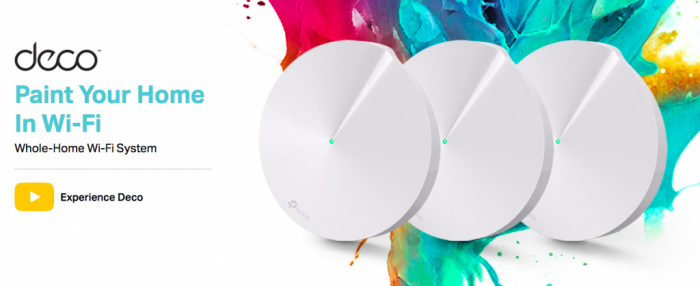 My workflow sucks!!
Lately, my workflow has sucked! Mostly because of the wi-fi issues we are having. Recently, I found TP-Link's new Deco M5 Wi-Fi system and fell in love. I can use the wi-fi anywhere in the house, which instantly improves my workflow. With a faster and stronger Wi-Fi connection, I make twice as much money! Plus, it has built-in anti-virus, which eases my mind when my kids are downloading things from the internet.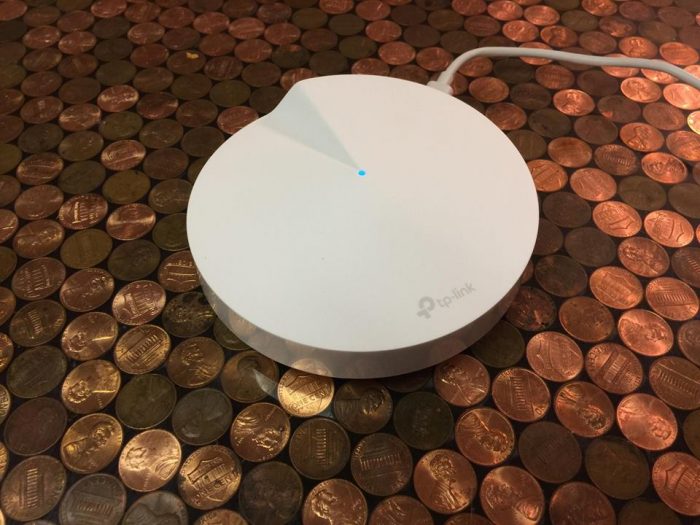 Speaking of the little monsters, the Deco M5 Wi-Fi system also has parental controls! This means even when you're not home, you can restrict internet access if the need arises. If your family does a lot of video streaming or working online, you'll love this whole home Wi-Fi system.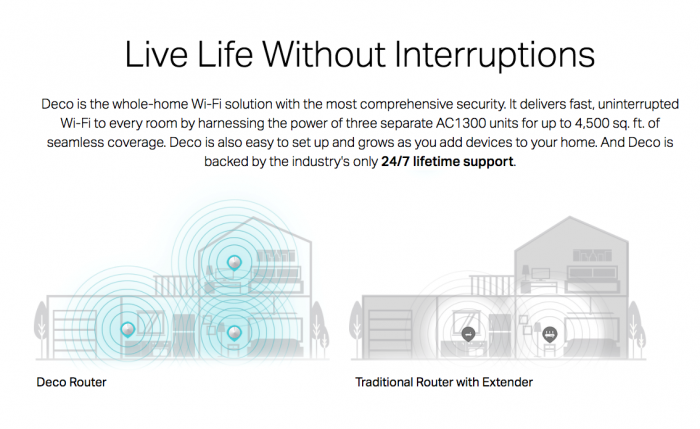 Uninterrupted internet access with a safe, reliable connection is vital to our family whether we are working from home or just watching Netflix.
Another important aspect, believe it or not, is the easy installation that this Whole-Home Wi-Fi system offers. I do work online but I'm not very tech-savvy. Being able to install and operate the Deco M5 without asking the kids for help is great!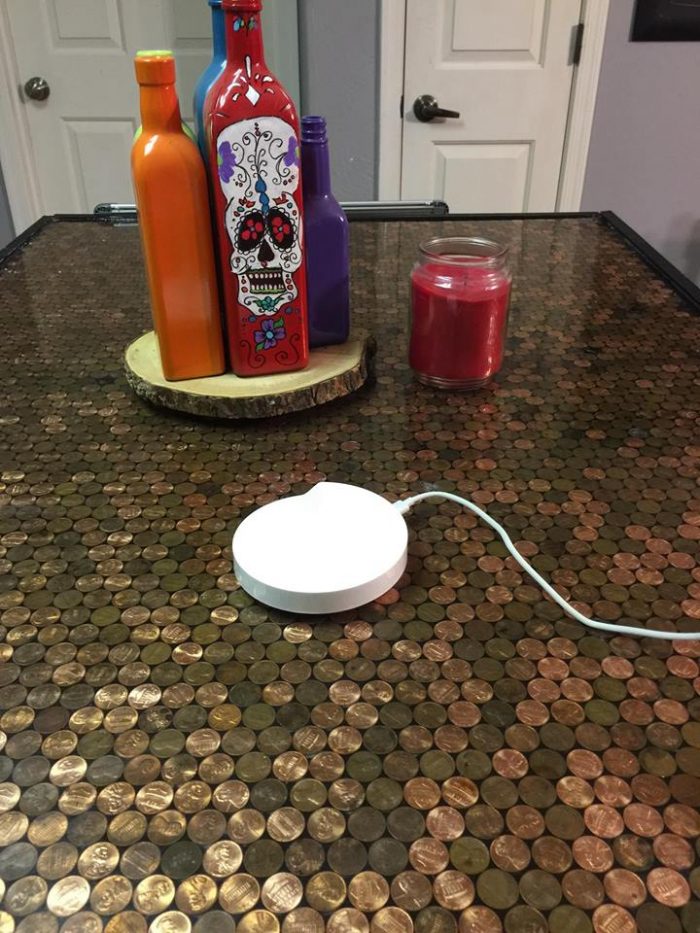 The coolest part?
The coolest part, for me, is that it's so easy to check if something DOES go wrong. It hasn't yet, but anything can happen so it's awesome to know I can log onto my iPhone and do a speed test. Deco offers assisted set up so it told us exactly where to place each unit in our house.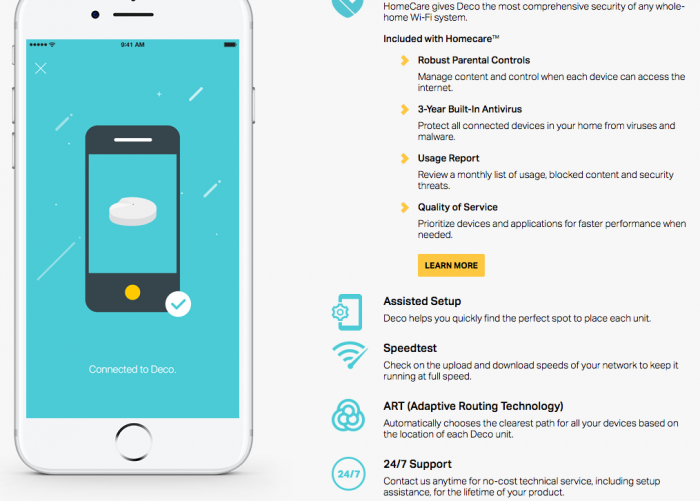 Can you imagine what you could do with uninterrupted wi-fi?!