Queen of Hearts Makeup Tutorial
Ready for Halloween yet? We sure are! Halloween is our favorite holiday! So, let's get to it. The Queen of Hearts from Alice in Wonderland is full of awesome. Getting this Queen of Hearts Makeup Look is super simple. I helped Nell a little bit with this one because of the lines, but overall I think she did really well!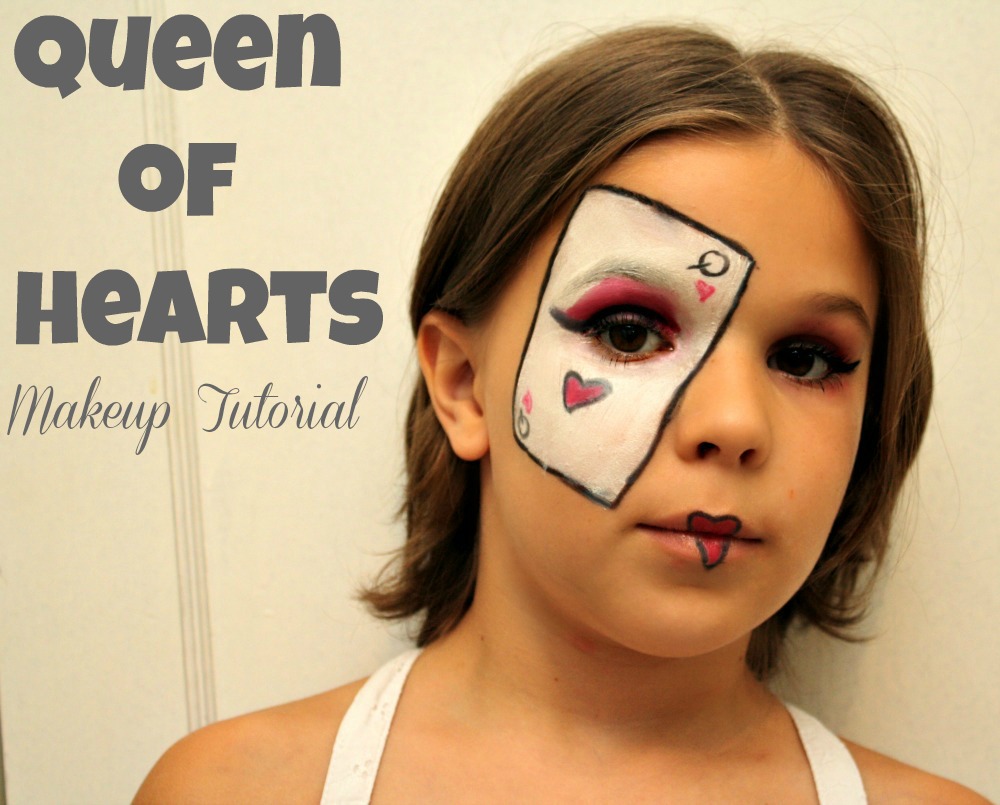 Queen of Hearts Makeup Tutorial
This makeup tutorial is very simple to do. The hardest part for us was getting the eyeliner in a straight line, and getting it dark enough. You might have to cover the lines several times to get them black.
You'll need:
card for outline
Eyeliner roll on
White makeup
Red lip or eye liner
red eye shadow
mascara
Directions:
We used a card from a regular deck of cards to make our outline. If you're doing this makeup look on a small child, you might want to make your own card a bit smaller.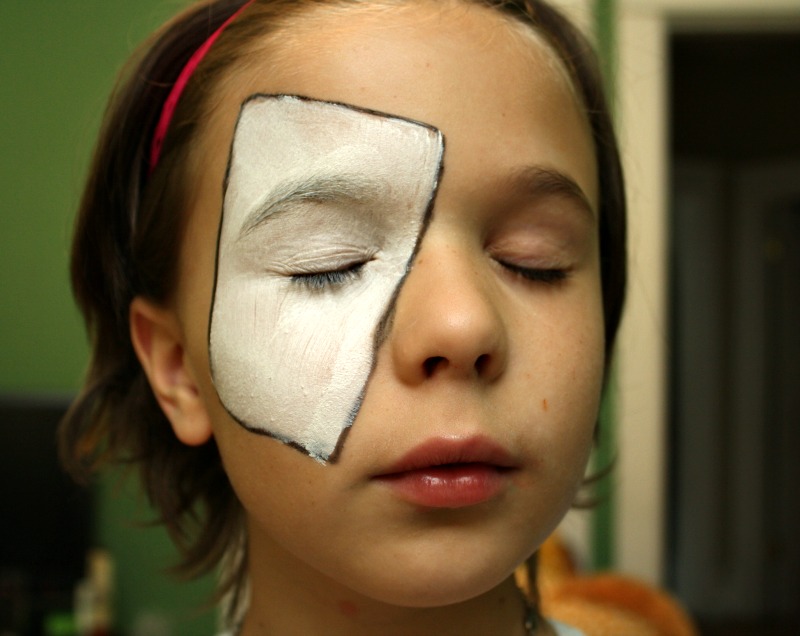 Outline the card with black eyeliner. Fill in with white makeup (we used Manic Panic Goth). Go over the black lines again after filling in with the white makeup.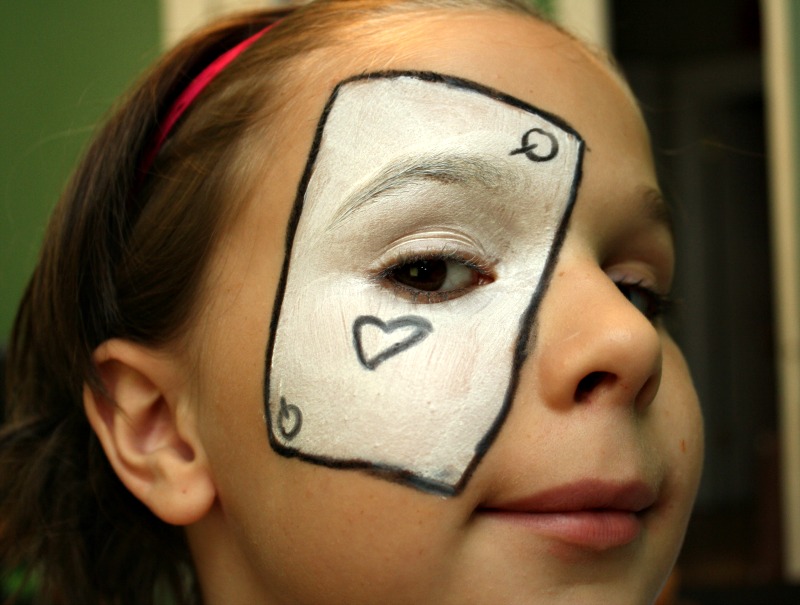 Add a Q up in the right corner, and an upside-down Q in the bottom left corner. Draw a heart right below the eye.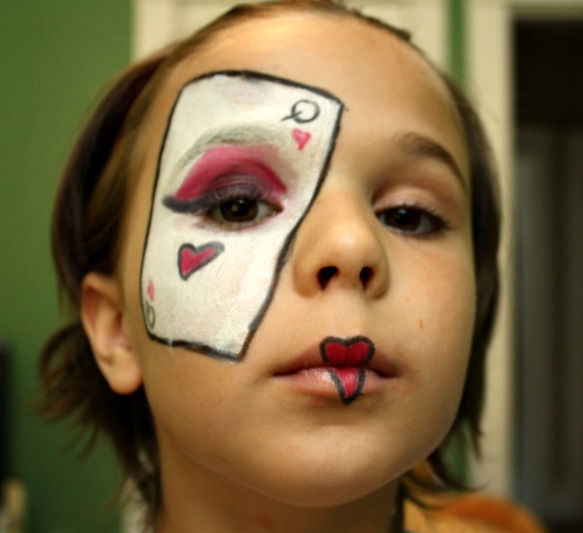 Color in the heart with the red lip liner, and add two more (one under/above the Qs). Outline the hearts with the black eyeliner again. Add eyeliner to the eyelid (as you would with a normal makeup look, but a bit heavier), then shade in with red eye shadow. Load up on the mascara.
For the lips, simply make a heart outline with the black eyeliner, and fill in with the red lip liner.
If you like this tutorial, please pin it! Below, all of the steps are in one image for pinning convenience! And don't forget to follow my Halloween Ideas on Pinterest!