Paper Bead Earrings Tutorial
Working together with Elmer's Naturals to create this fun paper bead earrings tutorial was a great experience! Sapphire enjoyed putting the beads together, and Nell enjoyed modeling them. Grace helped by fetching supplies from the craft room, but chose not to make an appearance on camera this time. Because, well, she's a diva… and that's what divas do sometimes. :)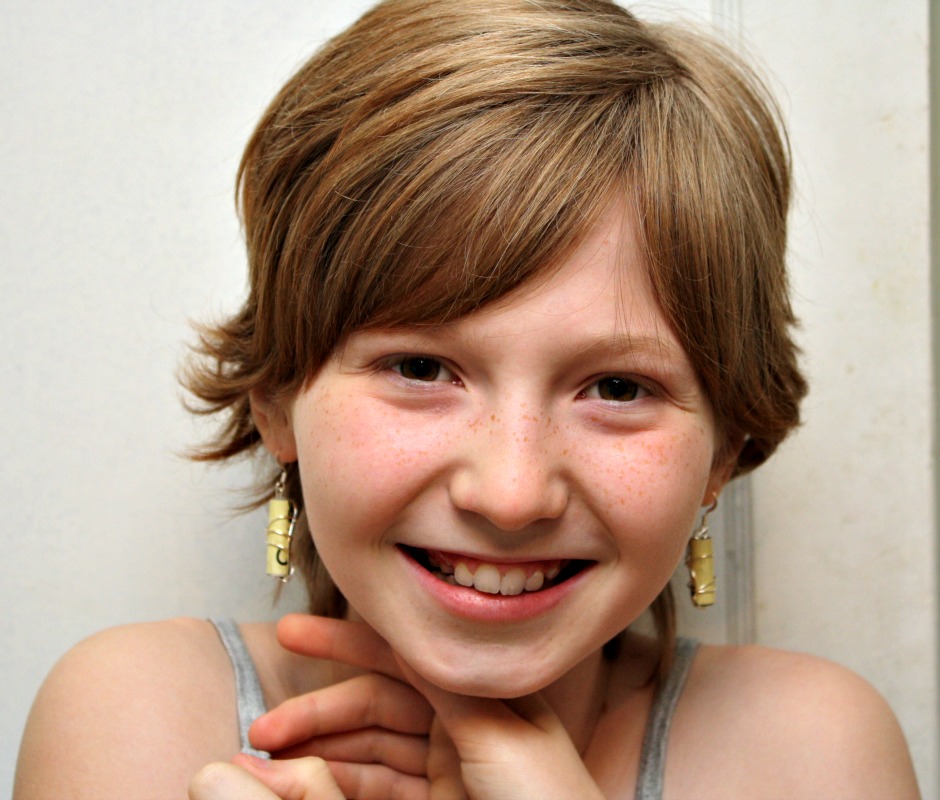 I participated in a campaign on behalf of Mom Central Consulting for Elmer's. I received product samples to facilitate my review and a promotional item as a thank you for participating.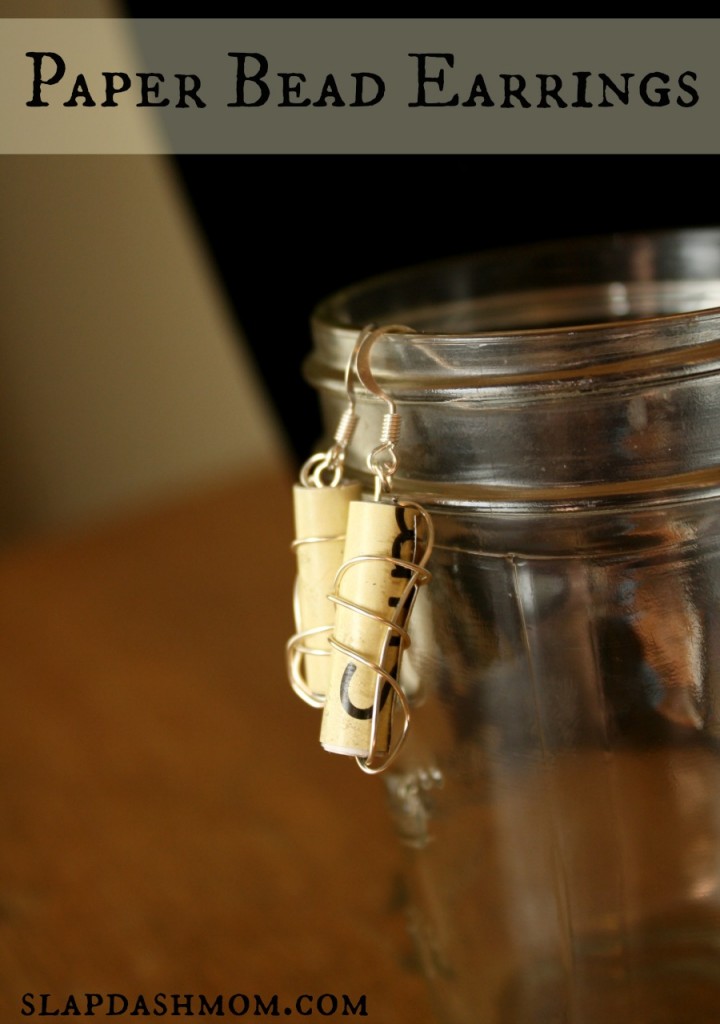 The girls and I are crafting constantly — you've seen photos of my craft room so you know we are stocked, floor to ceiling, with all the tools needed to get creative. Sometimes they bring home school projects, but most of our crafting is done just for fun for the blog. Today, we used Elmer's Natural glue – in stick and bottle form – to create this paper bead earrings tutorial for you!
When I was a Head Start teacher, I loved Elmer's glue sticks because I knew they were going to be just sticky enough to get the job done. Elmer's Natural glue was a bit goopier than regular glue. As in, the glue stick wasn't quite as firm, it seemed. We liked that because we didn't have to put any muscle into it to get it to work. (Read: We're lazy.)
Give Elmer's Some Love
Elmer's Website | Facebook | Pin It To Win It Sweepstakes
Paper Bead Earrings Tutorial
If you've never made paper beads before, beware it is addicting! First, you have to make the beads.
You'll need:
old magazines
scissors
bamboo skewers or chop sticks
Elmer's Naturals Glue
wire
fish hook earring hardware
wire working tools (available at Amazon)Get started:

This is a fun recycled craft that even the littlest of hands can help out with!

We used pieces of paper that were the length of a magazine, and about 3/4″ wide. You can make them any size, and you can cut them into triangles if you'd like your beads to be different shapes. Start by wrapping the piece of paper around the bamboo skewer or chop stick. Do not use glue at this point, or you will not be able to remove the paper bead from the skewer.

To keep the bead end pressed down, brush with Elmer's Natural Glue (in the bottle). Elmer's Natural seems a bit stickier than the regular stuff – test it out and let me know what you think. Is it stickier, or is it just my imagination?

Elmer's School Glue Naturals is made from naturally occurring ingredients—specifically corn and soybeans. It is available in a single-4 oz. pourable bottle, single-22g glue stick or 6g glue sticks sold in two- and four-packs, and in a 30-pack case.

Elmer's School Glue Naturals is just as strong, safe, non-toxic and washable as Elmer's traditional School Glue. It seemed to me that it may have even worked better, but again… could be my imagination. :)

Cut a piece of wire (mine was about 10″ long) using your jewelry tools. Follow the image above for step-by-step instructions. Basically you're just threading the wire through the bead, then around it, and back through.

These earrings are very simple to make. I'd love to see your creations. Email me photos at [email protected] and I will post them for you!

Empty Elmer's School Glue bottles – both natural and traditional – can be recycled at home by consumers. In schools, the glue bottles and sticks can be recycled through the Elmer's Glue Crew® Brigade® with TerraCycle, an easy way for teachers and students to recycle and earn monetary donations and other rewards for participating in eco-friendly efforts. Since Elmer's TerraCycle Glue Crew Bridgades were formed in 2009, 1,273,014 glue bottles and sticks have been recycled! That's awesome!

Be sure to enter the Pin It To Win It Sweepstakes by Elmer's: