This post may contain affiliate links. Please read my Disclaimer and Privacy policy for more information.
Check out my before and after weight loss photos.
So I did something stupid this morning. Well, actually the stupid part was last week. I signed up for a Spin Class.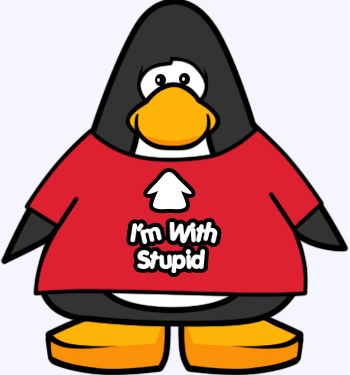 For those of you that aren't stupid awesome enough to attend Spin classes, they are insane. I had only heard of them in the context of "Only crazy people attempt spin".
I was so nervous this morning. I was like NO.. I can't do this. I never say I can't do something, but today it was fitting. I knew I could not do a spin class. But I already signed up, and I'm no quitter.
So I went to Spin class this morning.
Not sure what the hell I was thinking, but I went. The bike is so confusing, I couldn't even figure out how to get on the darn thing, but the instructor was cool and helped me. She kept warning me, "Just go at your own pace. Just sit down and pedal if you have to." As I look around the room and examine all the size 5s in the room, here I am in my size 20 glory. I get my fat ass up on the bike and
HOLY CRAP
The seat is hard! And so small! My big ass was hanging off every which way. I was like am I really doing this?? But, I was. So I got situated and started to warm up. After about 5 minutes, my butt was on fire. My vag was on fire. My entire body was on fire. I kept thinking, "Oh please let us stand up.. come on let us stand up on the bikes!".
My wish was granted! A few minutes later, she told us to hop on up and PUSH! (Though she kept saying "PSHHHHH" which drove me nuts!) As soon as I hopped up, I thought "Oh crap, let me sit back down.. no wait, that hurts.. um.. let me out of herrrrree!!!"
Here I am, 250lbs, double triple the size of these girls. And the instructor of course is smiling and bouncing along. I wanted to stab her.
There was one clock and it was far away so I could barely see it, but in the mirror it looked like it was 9:40. I was like WOAH.. I made it 40 minutes? Soon, though, I realized I was looking in a mirror and it was really 9:20.
Sigh
Then the instructor tells us to do some cool down moves. I'm like wait.. cool down? SCORE!! It's only a 30 minute class? How did I not know that?? HAPPY DANCE!!
Then she goes "UP UP UP! PSHHHH PSHHHHH!"
Wait… whatttttt?? Ah crap. It's really an hour long class. Here goes nothin'!!
My butt hurt.
My lady parts burned.
My feet were cramping because of the weird contraptions they have you put them in.
I. Wanted. To. Die.
But I'm no quitter. I survived that entire 55 minute Spin class and signed up for another one this Friday!
So, if you're wondering if you should try a Spin class, the answer is definitely a big fat YES! It burns so many calories, it's FUN – especially when the instructor is screaming "PSHHHHH!" – and you won't regret it!
Have you tried any hard core classes that you thought were going to kill you? How'd you survive? :)
(RT) Ow, my aching… vagina?? slapdashmom.com/ow-my-aching-v…

— Slap Dash Mom (@SlapDashMom) April 16, 2012