Ornament Cupcakes #Recipe
Are you ready for the easiest Ornament Cupcakes Recipe you've ever seen? Grab a box of white cake mix (or, do it from scratch, Suzy Homemaker), and a tub of vanilla icing, and let's get crackin'!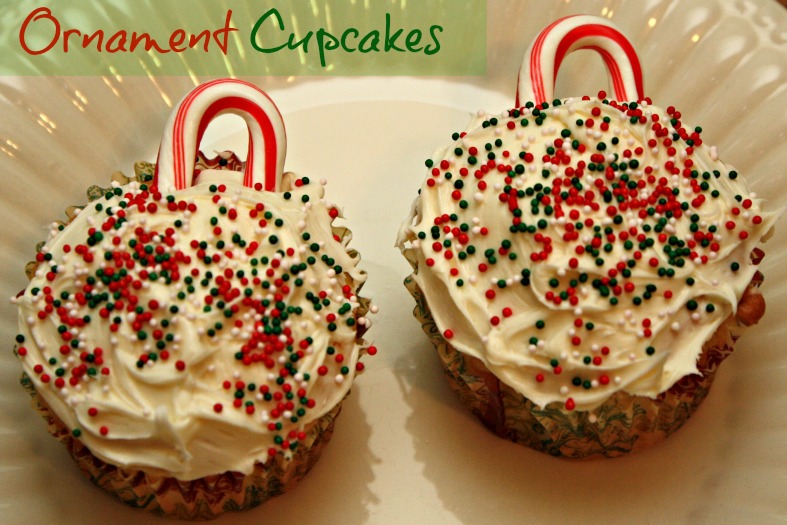 I literally took a box of cake mix, a tub of vanilla icing, mini candy canes, and some sprinkles to make these. They're so fun and easy (that's what he said) that you will want to make like ten dozen of them.
Don't forget to check out the rest of my recipes while you're here!
Bake as directed on the box, and let the cupcakes cool. Add the icing, and then sprinkles – add the sprinkles right away or they might not stick as well. For a few of the ornaments, we used the mini M&M baking chips. You can use anything, really.
Ideas
fancy icing (lines, dots, zig zags)
food coloring
mini chocolate chips
baking chips
mini chocolate chips
licorice
pieces of fruit
and more!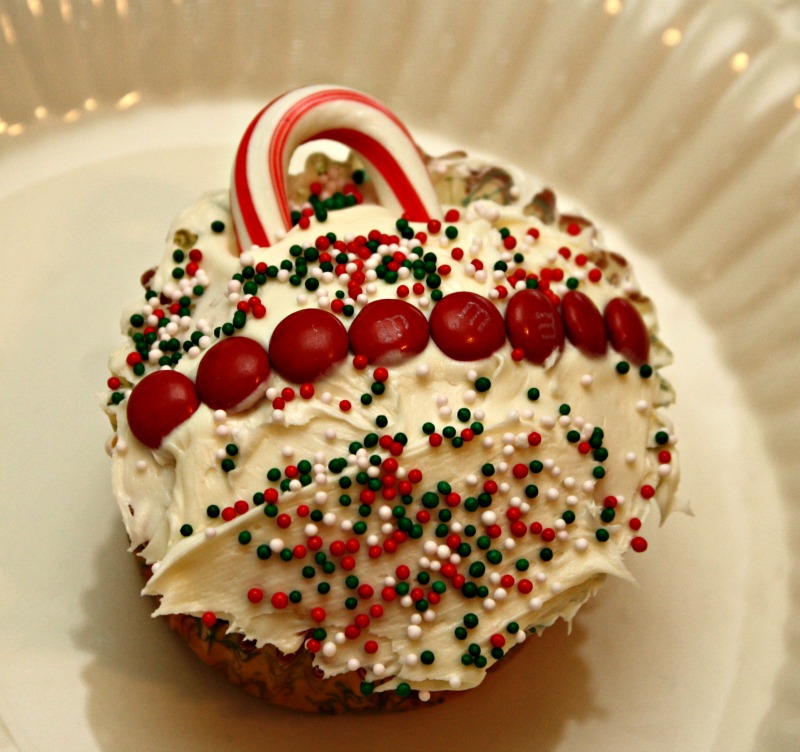 Stick the mini candy cane in the top of the cupcake, and you're good to go! Simple, right?
I guess I lied, there's no real recipe here. Just an idea… but don't forget to PIN IT anyway. ;)