New Year Traditions From Around the World
This post may contain affiliate links. Please read my Disclaimer and Privacy policy for more information.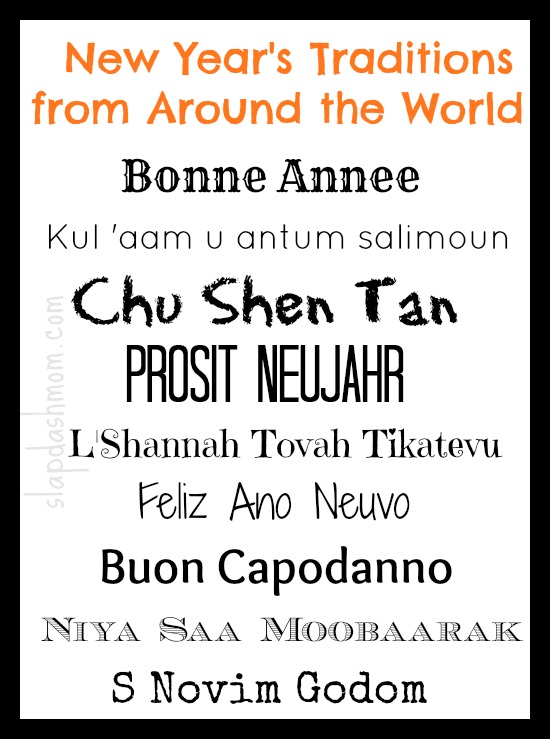 I love learning about new traditions… finding out what others do to celebrate "special" days, what they eat, and seeing how they are the same and they are different. My girls enjoy researching with me, as well! Sometimes, though, research takes a long time – so we've taken care of the legwork for you and are sharing New Year Traditions From Around the World!
Say "Happy New Year" in these languages!
Arabic: Kul 'aam u antum salimoun
Chinese: Chu Shen Tan
French: Bonne Annee
German: Prosit Neujahr
Hebrew: L'Shannah Tovah Tikatevu
Hindi: Niya Saa Moobaarak
Italian: Buon Capodanno
Russian: S Novim Godom
Spanish: Feliz Ano Neuvo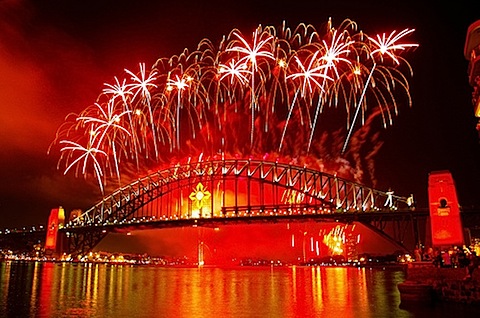 Australian New Year
Many people have picnics or camp outs at the beach on January 1. Like in the United States, parties start on December 31st and at midnight they ring in the New Year with whistles, rattles, and bells. Unlike most areas in the U.S., Australia has awesome weather at this time and they celebrate with outdoor activities such as rodeos and surf carnivals.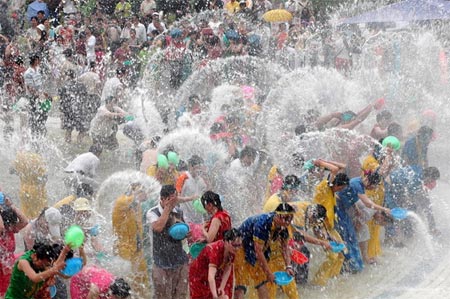 Buddhist New Year
The Buddhist New Year is joyous! People squirt water on everyone they meet in the streets (whether they know them or not!). The statues of the Buddha are bathed on this day as well.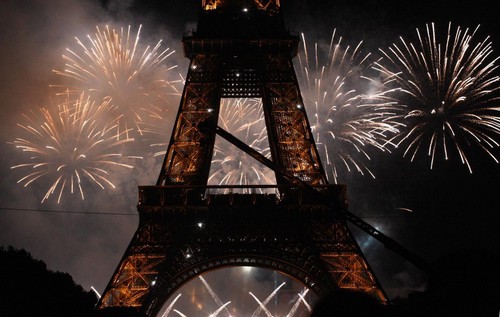 French New Year
In France, they throw dinner parties (for the entire family) – cards and presents are exchanged, and it's a grand time! In 1582, the French adopted the reformed calendar which changed the beginning of the New Year from March 25 to January 1. Read more about the French New Year on About.com.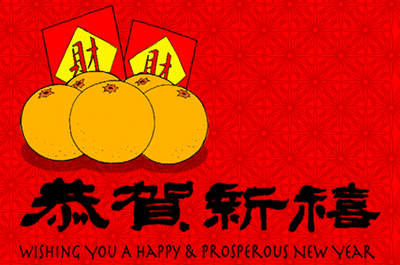 Japanese New Year
Oshogatsu, the Japanese New Year, is an important time for family – as shops and offices are closed. The New Year is on January 1, just as it is here in America, but it lasts 2 weeks.
To ward off evil spirits, the Japanese hang a rope of straw (which symbolizes happiness and good luck) across the front of their houses. To bring good luck in the New Year, Japanese people begin to laugh when the New Year begins.
A bell is rung 108 times to free the year from evil. Read more about the Japanese New Year.
Father Time has many traditions listed for countries across the world!
What's your favorite New Year's Tradition?