Magnetic Makeup Board Tutorial
This magnetic makeup board tutorial is going to save your life! ;) Organizing makeup has always been a challenge for me, because our bathroom is super tiny. We can barely fit our four small organizers under the sink, but with 5 females in the house, that's nothing! After my latest makeup shopping spree, I knew I had to do something to organize my favorite items. I love this magnetic board because you can change the products out with the seasons – and you can use a big board or a small board.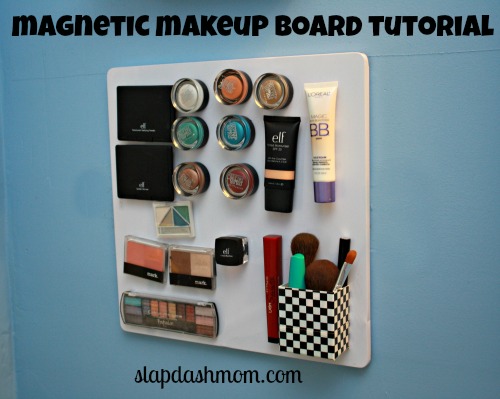 Supplies Needed
– magnetic memo board (see other option below)
– heavy duty magnet roll
– roll of sticky stuff or hooks to attach to the wall
– makeup, brushes, etc
– small cardboard or plastic container for brushes
– optional: decorative duct tape
Directions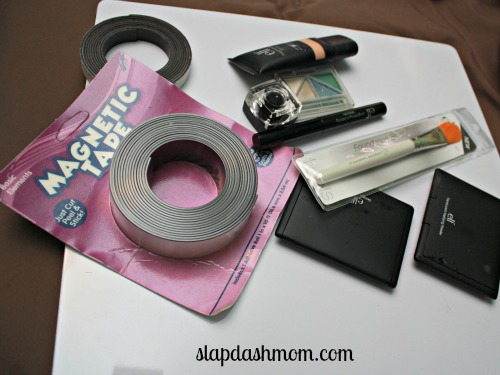 Gather your supplies, and if you're going to decorate your board with duct tape, do it now. Instead of a magnetic memo board, you could use a photo frame or really thick cardboard and just paint it with magnetic paint. I had all of these supplies on hand, so that's why I used them.
Apply the sticky stuff or hooks to the magnetic board before you start adding your makeup. This was a lesson learned, because applying it afterwards was hard. I kept dropping the makeup everywhere.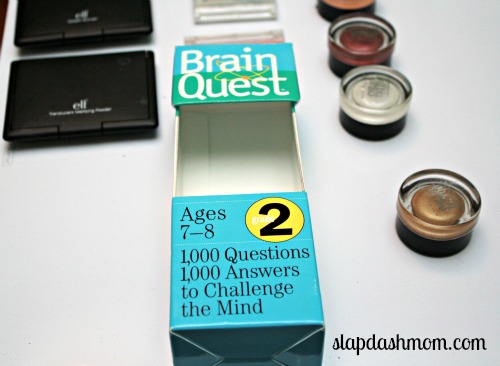 This is what I used to create my small box. Attach magnets to each piece of makeup. I turned some of the makeup around so I could see the color rather than the label. If you're super creative, you can even make little tags or write in the sections like "eyes", "lips", etc.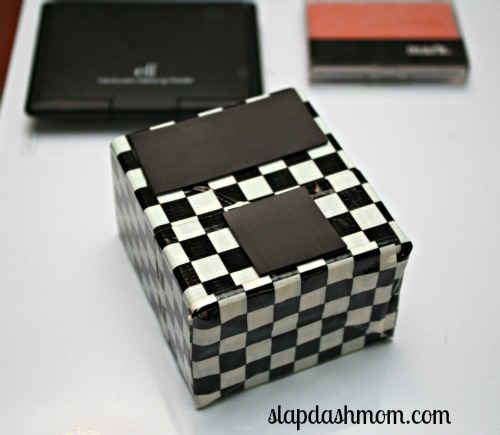 Decorate your small box or container, and attach it with a few magnets – enough magnets to hold your brushes up. You can add brushes, eyelash curlers, mascara, and whatever else you'd like.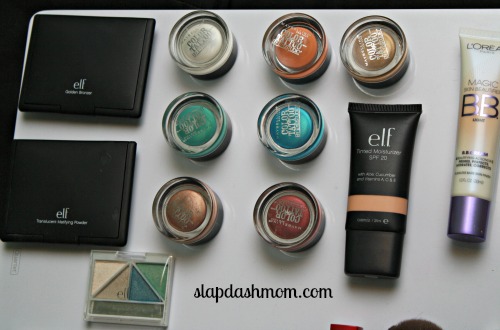 You can organize them however you'd like – switch them out as your mood changes – and easily hang it in your closet or on the bathroom wall depending on the space you have. You could even use a mini board and hang it on the inside of the cabinet door under your bathroom sink!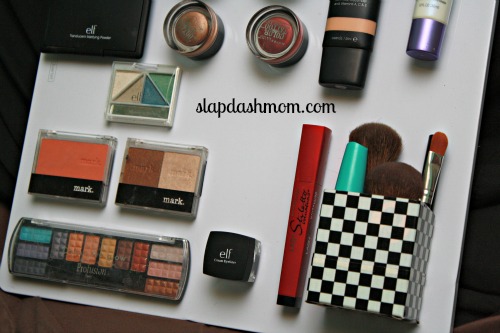 Whatever you do, make it yours!
And don't forget to PIN IT! ;)