Keeping Your Home Safe and Secure: The Benefits of Proper Maintenance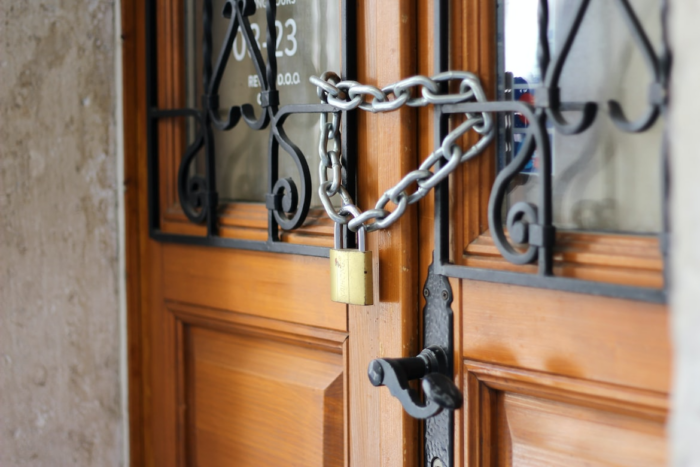 Are you looking for ways to keep your home safe and secure? Everyone wants to feel secure in their own place of residence. But, how can you make sure that your property is well taken care of and properly maintained? One way is through proper maintenance.
Proper maintenance includes tasks such as lawn care, cleaning the interior and exterior of the property, responsive repairs if something breaks or needs attention and even preventive measures such as security systems or motion sensors outside. These steps can not only improve the look of your home but also give you peace-of-mind knowing that everything is being looked after correctly. In this blog post, we will discuss some of the benefits associated with implementing a proper workflow background to maintain your home's safety and security.
Explore the Benefits of Regular Home Maintenance
Regular home maintenance is a crucial aspect when it comes to keeping your home in tip-top shape. One of the many benefits of keeping up with maintenance is improved safety. Learning to clean your gutters, for example, can prevent water damage to your home and its foundation. This simple task can also prevent accidents from occurring due to the accumulation of debris and water. Additionally, regular maintenance can save you money in the long run by preventing small problems from becoming bigger, costly issues. By incorporating routine maintenance practices into your home life, you'll be able to create a safer and more comfortable living environment for you and your family.
Check Window and Door Locks
When it comes to keeping our homes safe and secure, one of the easiest things we can do is ensure that our window and door locks are up to par. Taking the time to check that all locks are functioning properly not only gives us peace of mind, but it also creates a strong deterrent for potential burglars. Don't underestimate the power of a secure lock – it can mean the difference between a break-in and a peaceful night's sleep. So take a few minutes today to double-check your locks, and rest easy knowing that you've taken a small but important step towards keeping yourself and your loved ones safe.
Check Smoke and Carbon Monoxide Detectors
There's nothing more important than the safety of you and your loved ones, which is why checking your smoke and carbon monoxide detectors on a regular basis is essential. These devices are designed to detect the presence of harmful gases that could pose a serious risk to your health and wellbeing. So, take a moment to make sure your detectors are in good working order so that you can feel confident and secure in your home. When it comes to your family's safety, it's always better to be safe than sorry!
Repaint Exterior Surfaces to Help Prevent Weather Damage
As homeowners, we all know the importance of maintaining the exterior of our homes. One way to do this is by repainting surfaces periodically. Not only does a fresh coat of paint give your home a facelift, but it also helps to protect it from weather damage. Rain, snow, and UV rays can cause wear and tear on your home's exterior over time, leading to costly repairs. By investing in a professional paint job, you can prevent this damage and extend the life of your home's exterior. Plus, with a wide range of colours and finishes available, you can give your home the perfect look to match your personal style. So why wait? Protect your home and add curb appeal with a fresh coat of paint.
Consider Installing a Home Security System
A home security system is one of the most important investments you can make for the safety and protection of your family and property. In today's world, burglaries and break-ins are all too common, and it's critical to take preventative measures. Installing a home security system provides peace of mind knowing that your home and loved ones are safe and secure, whether you're at home or away. With the latest technology advances, home security systems are more affordable and easier to install than ever before. You can customize your system to fit the unique needs of your home and family, with options such as motion sensors, surveillance cameras, and smartphone apps that allow you to monitor your home from anywhere in the world. So why wait? Consider installing a home security system and sleep soundly knowing your home is protected.
Schedule Professional Inspections for Heating and Cooling Systems
Maintaining your home's heating and cooling systems is key to ensuring that they run efficiently and effectively. That's why it's important to schedule regular professional inspections to make sure everything is in working order. These systems have many intricate parts that can wear down over time or become dirty, affecting their performance. By having a professional inspect them on a regular basis, any potential issues can be caught before they turn into costly and inconvenient repairs. So, if you want to keep your home comfortable all year round, be sure to book those inspections and give your heating and cooling systems the TLC they deserve.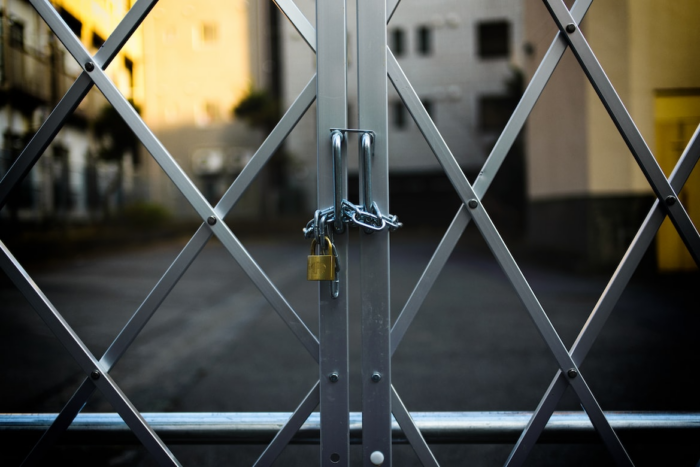 Taking the time and effort to stay ahead of regular home maintenance can have great rewards. Regularly checking locks and fire/carbon monoxide detectors is one simple yet significant way to help ensure your home remains safe and secure, as well as keep everyone who calls it home protected. Taking it a step further, painting exterior surfaces every few years has long-term aesthetic benefits as well as reduces damage from natural elements over time.
Adding a home security system is also beneficial in most cases, whether or not you think you actually need one—if nothing else, the added presence of a security system will ward off potential criminals before they even try breaking in. And lastly, scheduling professional inspections of heating and cooling systems goes a long way towards making sure you're comfortable year-round in your own home; these once-a-year checkups can help prevent any larger repairs down the road that could be much more costly than doing them on an annual basis. Doing all this helps make sure that your home is in top shape and helps keep all its inhabitants happy and worry-free!