Interesting Ways To Increase Your Child's Vocabulary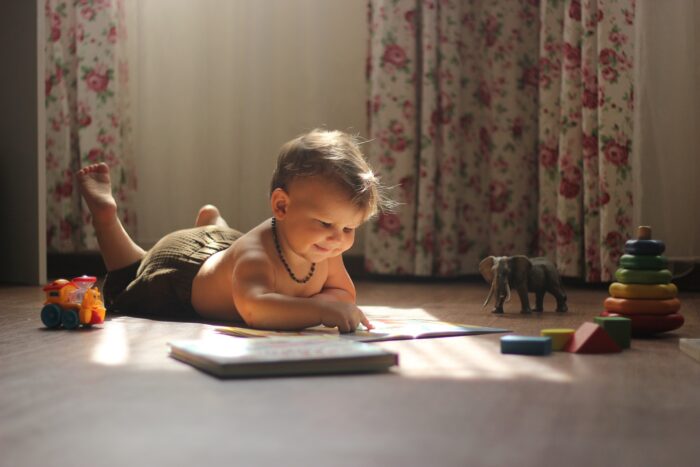 Vocabulary is the method of communicating information through spoken words and writing. It can also be defined as a set of names given to things. Having a large vocabulary is a skill that comes with practice, exposure, and recognition from others; however, you can use several ways and techniques to increase your child's vocabulary while keeping it fun and interesting.
Expose Your Child To New Things
As a parent, you are your child's first teacher. You can help them learn new words and build their vocabulary by regularly exposing them to new things. Take them on walks around town, read books together, or watch documentaries and movies that involve animals or other diverse topics.
You should also try to connect words with real-life objects as often as possible. For example, if you're talking about an apple and want your child to understand it, show them an apple and explain what it's used for and how it tastes.
Play Word Games
One of the easiest ways to encourage your child's vocabulary growth is by playing word games together. There are many fun ways for you and your child to play with words and increase their language knowledge. One example is making up stories together using individual words from a list or category (like animals). Another example is creating sentences from a list of words that start with a certain letter (such as "I ate an apple yesterday at lunchtime").
You can also try using a word tool like Unscrambled Words, to help your child practice spelling and vocabulary.
Talk To Your Child
If you want to increase your child's vocabulary, talking to them is the way to go. You might think reading aloud is the best way to improve their vocabulary, but that's not necessarily true.
Talking about what they see around them and what they experience every day will help them learn new words. When going out for a walk in the park, don't just admire the flowers or the animals — discuss them! For example, instead of saying, "Look at this beautiful flower," say, "That flower is so delicate and beautiful."
Watch Educational Documentaries
Watching educational documentaries with your child can help him learn more about the world around them. There are many types of documentaries that you can watch together with your child, such as animal documentaries or science documentaries. The best thing about these types of shows is that they will simultaneously be both educational and entertaining for your child. This means that he won't even realize how much he is learning until he looks up at the end of an episode and realizes how many new things he has learned about!
Make Up Rhymes
Making up rhymes is one of the best ways to teach your child new words. It's also a great way to make your child aware of rhyming, an important reading skill.
The first thing to do is think of a topic that interests your child, whether it's dinosaurs, animals, or sports. Then make up a song about the topic that includes words you want your child to learn. For example, if you're singing about dinosaurs, you might include words like "fossil," "T-Rex," and "dome." You can also suggest rhyming words like "tyrannosaurus rex" and "spine."
If you're unsure what rhymes with certain words, ask someone who knows! You can even ask friends on social media sites like Facebook for help finding rhymes for difficult words like "asteroid" or "asterisk."
Final Say,
Try out the games and activities above, and you'll soon see your child's vocabulary skills improve.