How to Lose Weight as a Couple
It's no secret that men lose weight way easier than we do, for the most part. So if you're trying to figure out how to lose weight as a couple, you may be feeling frustrated. I feel your pain.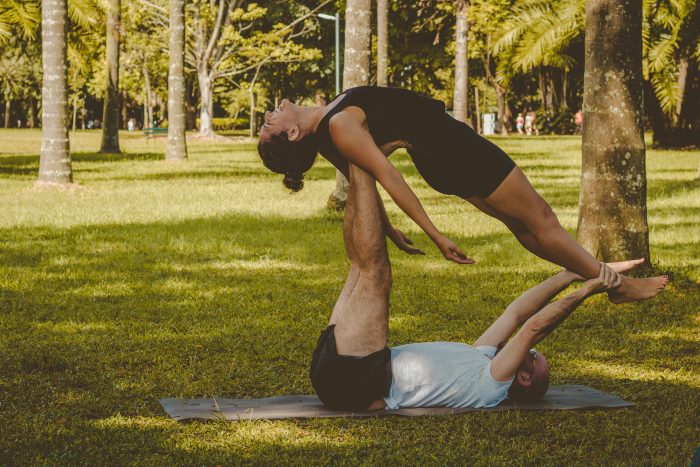 How to Lose Weight as a Couple
Losing weight as a couple is actually easier than losing weight alone! You have a partner, someone to back you up, someone to make sure you're not sneaking donuts at midnight… someone who is your cheerleader! One of the biggest complaints I see in the weight loss groups is that most women feel their partners aren't on board with their weight loss. Support goes a long way on a weight loss journey so be thankful you've got that! You're already ahead of most.
Weight Loss Mindset
Mindset is a huge roadblock for me when it comes to losing weight. Yes, there are other factors, but mindset has a bigger impact on weight loss than most of us realize! Get into the right mindset by starting fresh this time. Don't think about what happened last time, or how you've failed in the past, or how your partner always loses weight faster than you do (with less effort, no doubt). Think about how you are going to lose weight and get healthy. That is your main focus.
Losing Weight With a Partner
It's important to realize you and your spouse are on the same journey, but separately. They may lose 5 pounds the first week while you only lose 1, but there are other ways to measure success. You could be losing inches, or you may be increasing your endurance and running faster. No matter how you're improving your health, as long as you're making strides towards your goals, don't worry so much about the number on the scale.
Coordinating Schedules
You may work out together on some days, and separately on other days. Either way works, just try to make time for yourselves as a couple. It's tough with work and kids, but squeezing in that time and making your relationship a priority will make you both happier. Whether you're hitting the gym, going for a bike ride, or jogging together, getting your sweat on as a couple can make things better.
Support Each Other
I know I mentioned support earlier but I feel like it needs to be mentioned again. Hopefully your spouse is being supportive of you on your weight loss journey. Now, it's your turn to return the favor. It may not be easy if they're losing weight without putting in much effort, or if they're losing weight twice as fast as you are, but it's important to support them even if you're struggling.
Hold Each Other Accountable
This one's tough because I know I get defensive if I'm in "omg I need a cupcake" mode and my partner says "hey, you don't need that". Obviously they're trying to be supportive and remind me of my weight loss goals, but trust me when I say you probably shouldn't comment on what your partner is eating! Make a plan and stick with it. Meal plan together, cook together, remind each other to drink water so the temptation to eat unhealthy foods isn't there… but don't criticize or talk down to your partner if they fall off the wagon. Support them in a non-judgmental way.
Make it Fun
If you're up for it, make it a friendly competition. You don't have to race to see who can lose the most weight; you can race to see who can improve their mile time by the most, or who can lose the most inches off of their waist. Struggling with water intake? Make it a competition to see who can get their water intake up – and keep it up – for the longest period of time. For example, see who can hit their water goals for ten days in a row. First person to miss a day owes the other a massage.
Invite Friends
Getting together with a group of friends to do a 5K is more fun than doing it alone! You'll have to find another couple (or a few) who are serious about losing weight, or it can become frustrating. I've had lots of workout partners flake out on me and it's not very fun, but when you find that perfect person or couple, it works really well and is a great motivator.
Cardio and Weights are Your Friends
Lots of women are scared of lifting weights because they are afraid they will "bulk up". Well, as someone who loves to lift weights, let me tell you… you're going to have to work a LOT harder than you think if you want to bulk up. You aren't going to accidentally bulk up, and even if you did, it's not like it's difficult to get rid of that muscle… that stuff goes away so fast if you don't keep it up! I realize everyone is different but generally speaking, women aren't going to "bulk up" without lots of dedication and planning.
Cardio is always great for weight loss. This means walking, jogging, riding a bike, rowing, whatever you like to do, kick it up a notch and remember you're sweating for the wedding! Or, rather, sweating with your partner and you need to do better than they are. ;)
Weights are amazing for so many reasons but mostly because they're going to make you look and feel awesome. In addition to cardio, throw in some weights. Find videos on YouTube if you're unsure on where to start.
Do Something You Both Enjoy
You don't have to actually work out together! You can go skating, bowling, or do something else that's active to get your blood pumping and your body moving. If you both don't enjoy the same activities, take turns picking which one you're going to do. If your partner likes to work out at the gym but you would rather go roller skating, go to the gym on Monday and go roller skating on Wednesday. Mix it up, keep it fun, don't stress out about it too much.
Keep it Light
Even if you get frustrated at your lack of weight loss, keep it light and remain supportive of your significant other. Work on your mindset and tracking things other than pounds lost to keep yourself moving forward. Track inches lost, water consumed, etc but don't get hung up on the scale's number because that's only one measurement of weight loss. There are way too many other ways to measure! :)
PIN IT! :)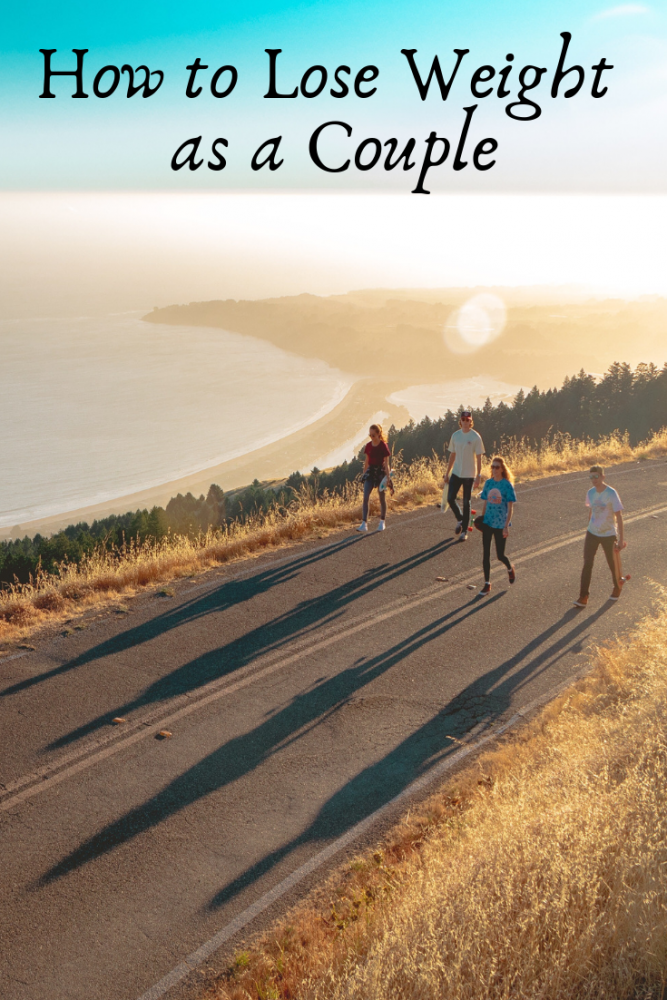 Want more Weight Watchers?