How to Heal and Prevent a Pulled Groin Muscle
When you hear "groin muscle" you may think of man junk, or as it being a man's problem, but women experience pulled groin muscles just as often. Each and every time I walk/jog a 5K, at about the 2 mile point, my groin muscle has me in so much pain I can barely finish the race. Well, not really sure you can call it a race when you're going at the pace I am, but you know what I mean. :)
Before we can talk about healing pulled groin muscles, let's talk about how to prevent them.
Preventing a Pulled Groin Muscle
To prevent a pulled groin muscle, you need to make sure you stretch your muscles really well before doing any type of walking, jogging, or anything else that may engage those muscles. Hey! Mind out of the gutter. Doing the following stretches will help you prevent problems.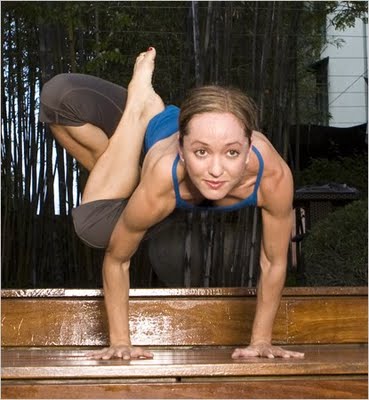 Ha! Just kidding. But I think if you can do that stretch, you totally should!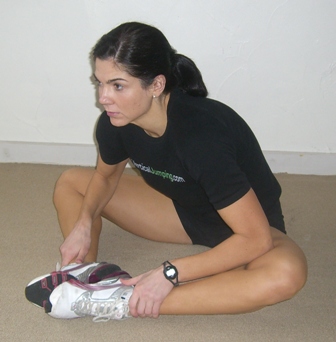 This butterfly stretch is a great way to stretch all areas of your lower body, especially the groin area. Push your knees down towards the ground, gently, and repeat.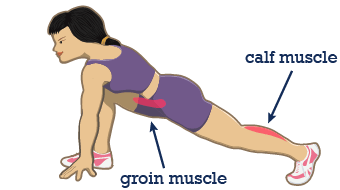 The runner's pose is another amazing stretch. Stretch it out for about 30 seconds, and then switch legs.
Try to keep good form while walking and jogging. If you start to get sore, take a break and do some stretches. If that's not possible, you have two choices at that point. You can slow down, or you can hurry up and get it over with.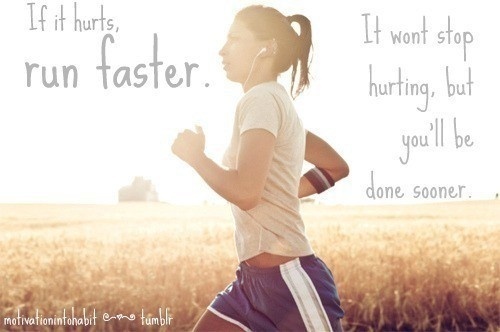 Healing a Pulled Groin Muscle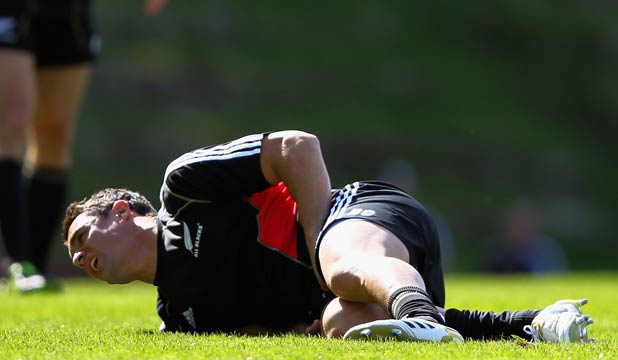 When you pull a groin muscle, you'll know it. It hurts!
To ease the pain:
– Elevate your legs (one at a time), and use ice to reduce inflammation and pain.
– Rest your legs. If you injure yourself, don't try pushing through and walking or running again the next day. Give yourself a few days to heal.
– Take an anti-inflammatory like Tylenol.
– Continue the groin stretches posted above.
– Alternate ice and heat on the area that hurts. Don't use Icy Hot, or you may end up with a problem.