How to Make a Duct Tape Suitcase
This post may contain affiliate links. Please read my Disclaimer and Privacy policy for more information.
If you're in love with vintage suitcases like I am, you will love this How to Make a Duct Tape Suitcase tutorial. I pick suitcases up at the ghetto Goodwill for $1-$2, and then fix them up. The entire cost of this project was $10, and it took less than an hour! I think making this suitcase was even easier than the Duck Tape Flower Pens and boots that I made a while back.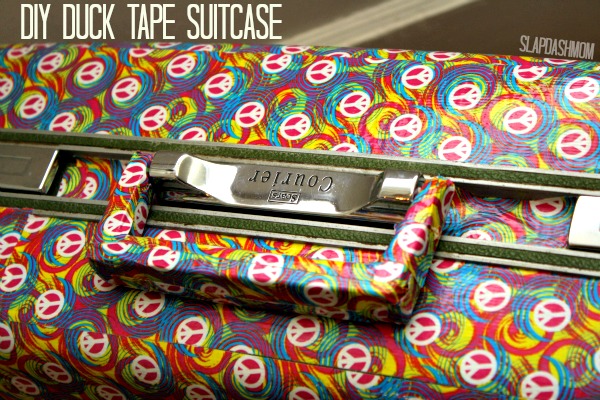 For this project, you will need:
Duck Tape (I used nearly 2 rolls)
Razor Knife
Hard Suitcase

Note: I suggest using a razor knife or box cutter because scissors just don't do the trick. Also, a hard suitcase works best. Cloth is harder to work with.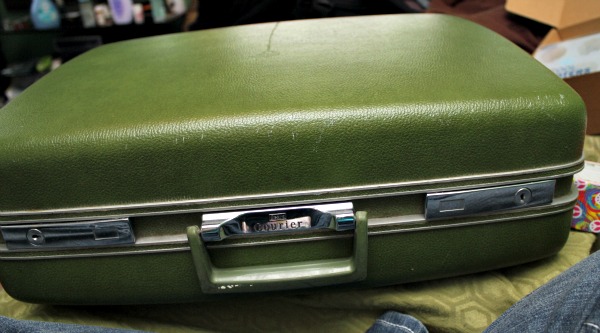 You don't even have to clean the suitcase up, really. Just grab it and start covering it in duck tape. You can do it methodically, in straight lines, etc – or you can go crazy and just have a combination of little and big pieces all over the place.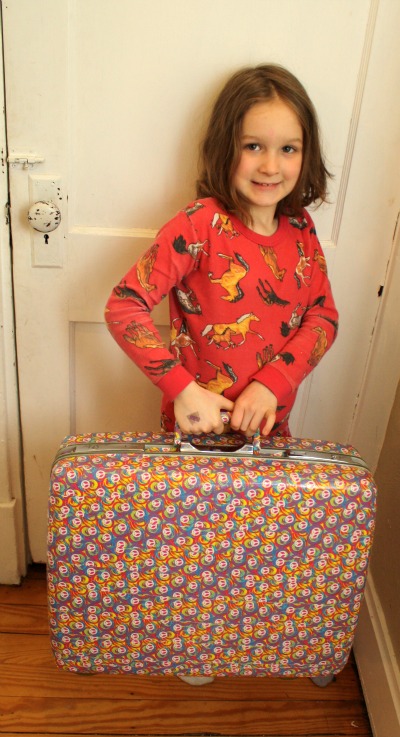 A cute model to help hold your suitcase helps. :)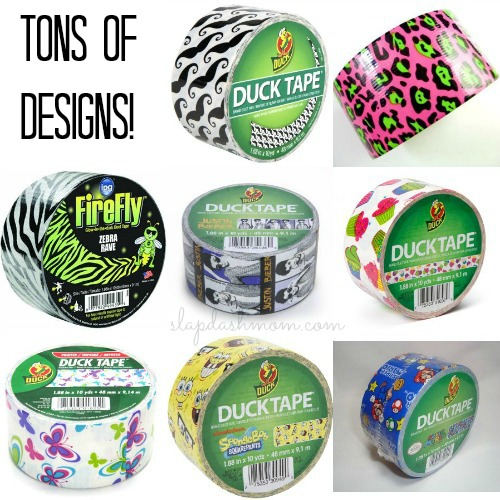 I used peace sign duck tape. However, there are several other styles of duck tape that you may want to try:
Cupcake Print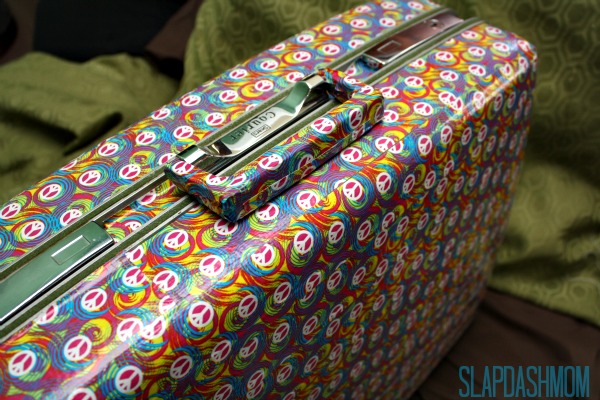 Obsessed with Duck Tape? Check out 40 DIY Duck Tape Crafts.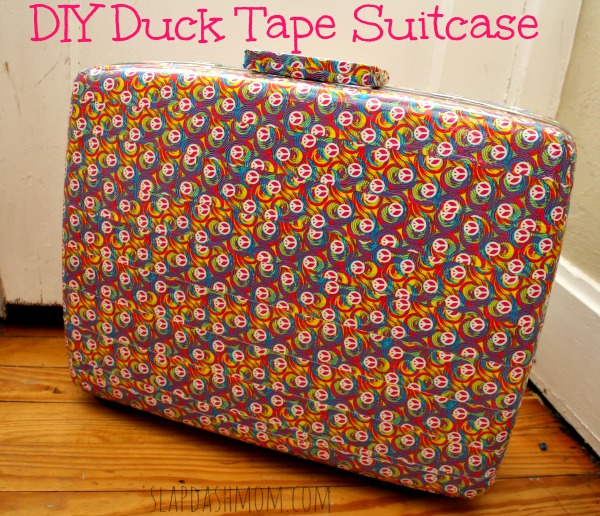 I simply covered the suitcase with strips of duck tape, horizontally. There were a few spots that I missed, so I just cut the duck tape up and covered those spots. This project was so easy! I can't wait to see what you all come up with.
Email me your photos and I'll add them to this post! [email protected]
*Personally, I call it Duck Tape because that is the brand I use, but for search purposes I'm calling it "duct tape".