Half-Marathon Training, and Shopping! #ReebokMom #sponsored
This post may contain affiliate links. Please read my Disclaimer and Privacy policy for more information.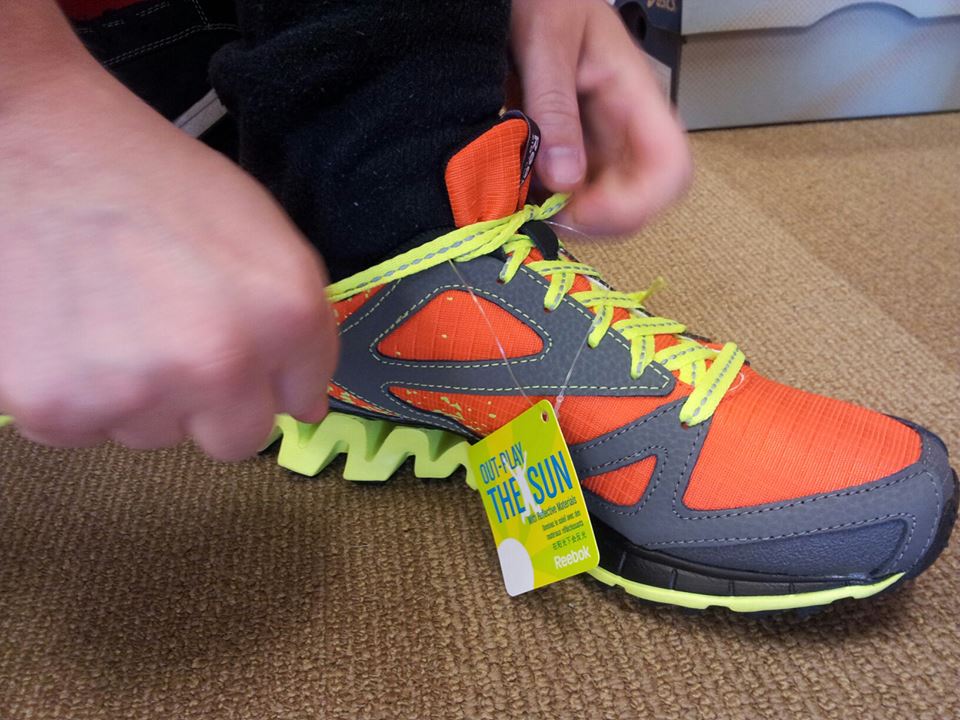 Lacing up to prepare for your first half-marathon may seem like a daunting task, and many times it is – but there are perks to training, as well: Like new shoes! When you have three kids and are on a tight budget, sometimes it's hard to be able to buy yourself new shoes – especially when running shoes can cost well over $100. We headed to Famous Footwear and snagged some Reebok shoes for less. See below for our total!

I participated in a campaign on behalf of Mom Central Consulting for Reebok. I received a Famous Footwear gift card to purchase a pair of Reebok shoes to facilitate my review and to thank me for participating.
The Hard Part: Training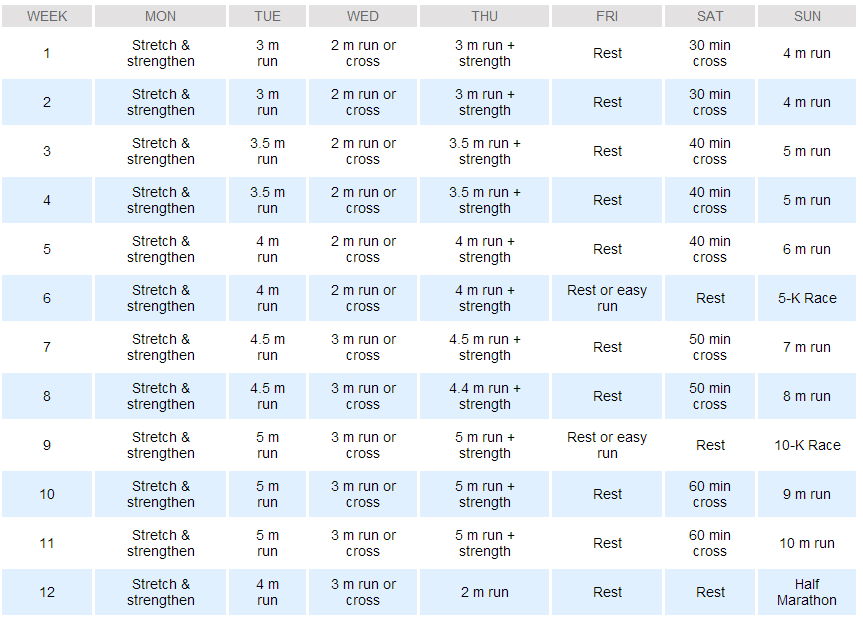 The Fun Part: Shopping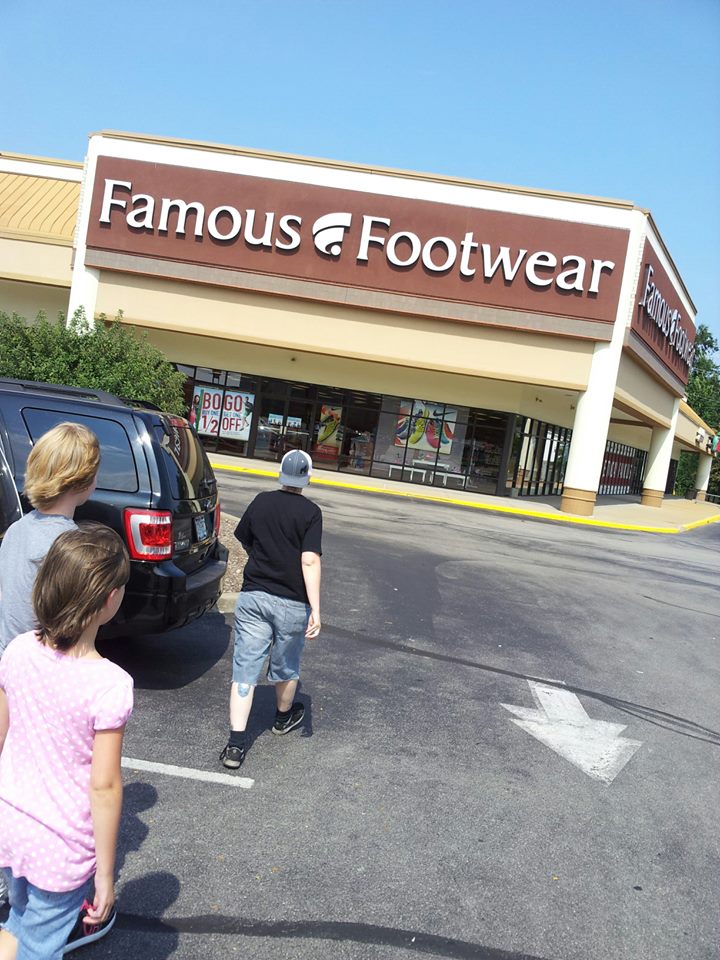 We have shopped at Famous Footwear in the past, when they've had sales, but because they're about 30 minutes away it's a rare treat. The shopping experience is always nice because the store has a big, open floor plan and the sales associates aren't pushy or annoying. If you need help, you ask for it, and they're happy to help. If you just want to be left alone, that works too! Sometimes you just don't want to be bothered, ya know?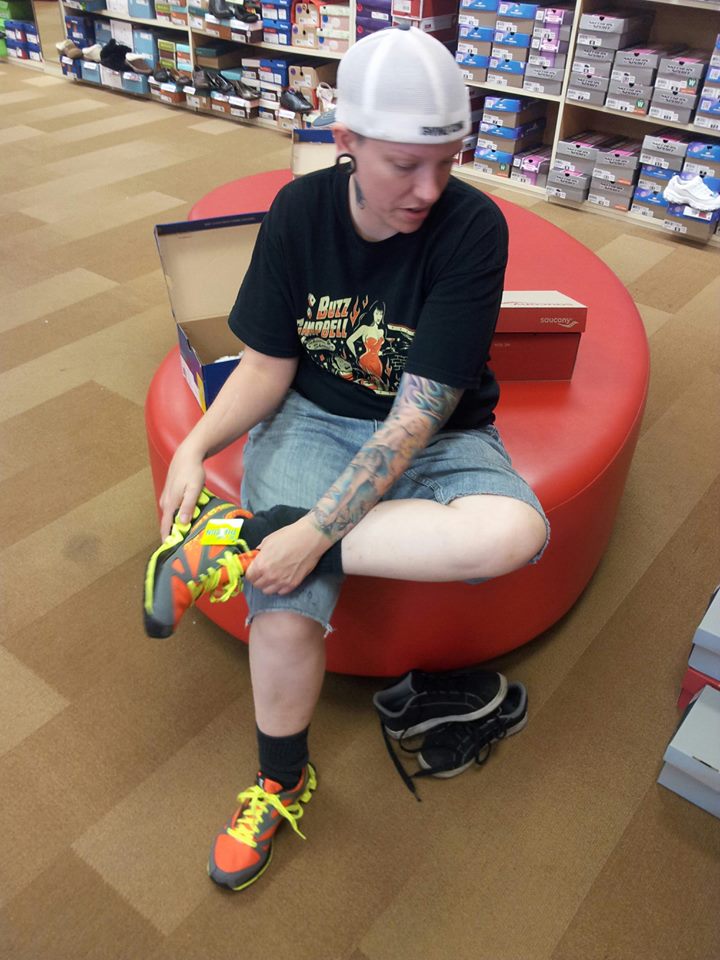 Rach hasn't had new brand-name shoes since … well.. forever ago. When I told her I was treating her to a brand new pair of Reeboks, she fuh-reaked out!! Since we've been preparing for a half-marathon, I knew I had to get her some good shoes that would hold up for the long haul.
Did you know you can shop for Reebok shoes online, too? Their online selection is 10 times what it is in our store!
Because she has a small foot, we wanted to get it measured for a perfect fit. After trying on several shoes in the women's section, we headed over to the little boys' section. *giggle* Rach fit nicely into a size 5.5. Considering I wear a size 12 in mens, I was very jealous seeing her fit into such small shoes. Lucky for her, the Reeboks were true to size – some shoes are too wide for her small foot.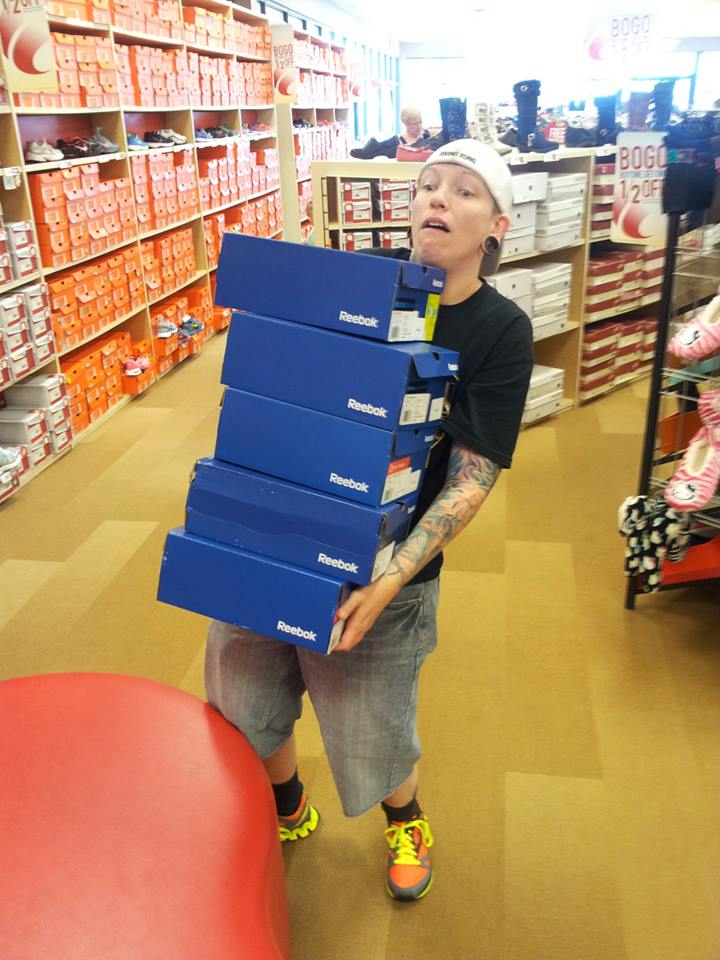 The selection of Reebok shoes at Famous Footwear was small, but sufficient. She tried on every pair that we could find, and had a blast doing so! She was like a kid in a candy store!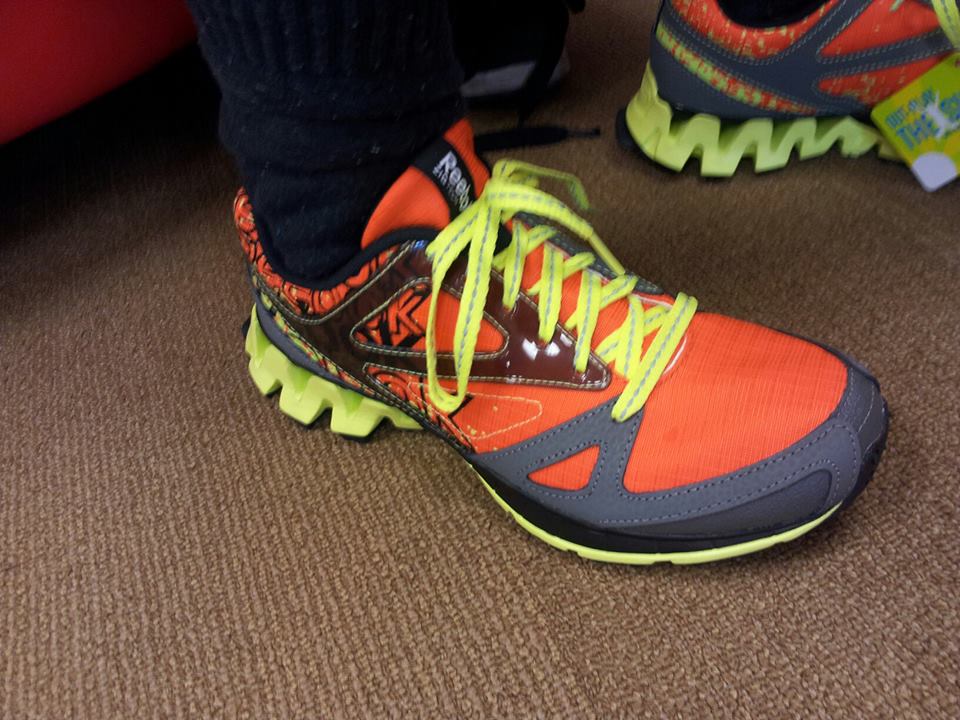 Even though we aren't avid runners, we would like to be (well wouldn't like to be, because I hate running, but strive to be), and Reeboks have helped get us off on the right foot. Get it, the right foot? It's a shoe joke.
*insert knee slap here*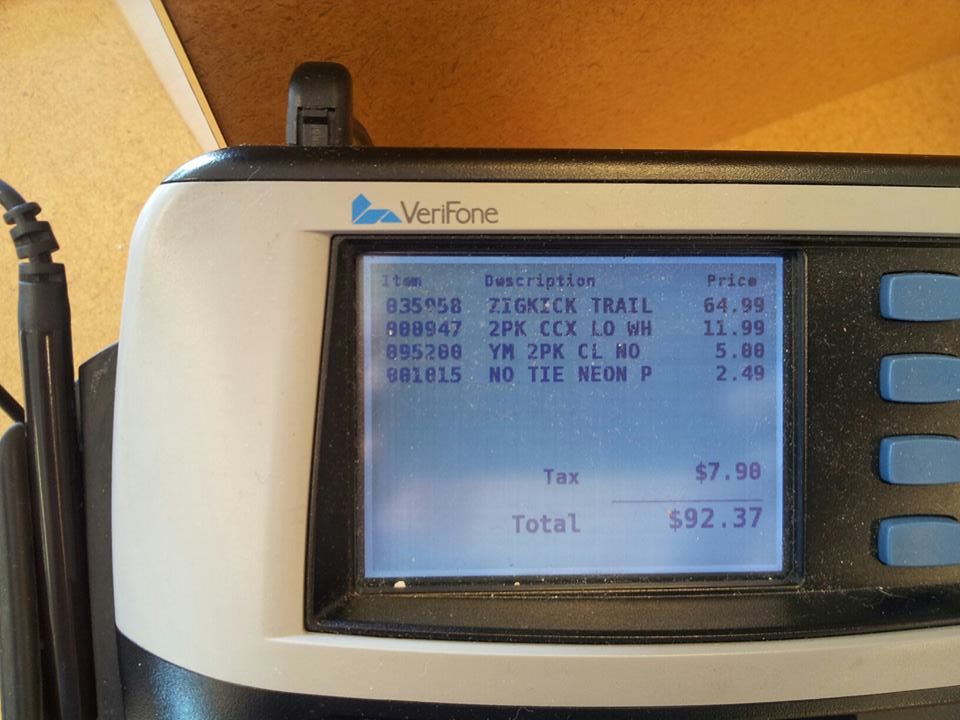 We each got a package of socks (they were Buy One Get One 50% off!!), and got Saff some shoe laces. With those things added in, and the shoes, the total was still under $100! That means we have about $8 left on our gift card, which we will use towards our next pair of shoes. I will probably head back and get some sandals when they are off-season so they're super inexpensive.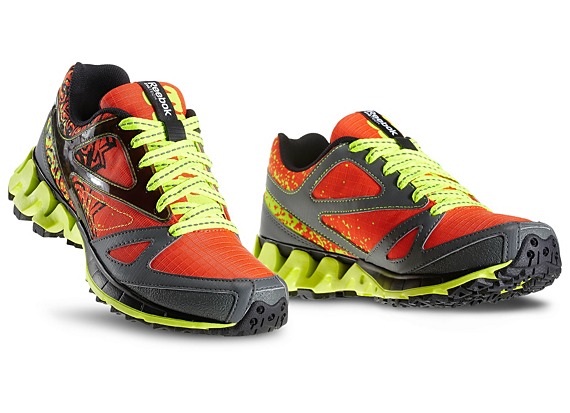 The fact that Rachel is absolutely in love with her Reebok Zigkick Trail 1.0 shoes is just icing on the cake. They're super stylish, comfortable, and great running shoes! Time to lace up!
Have you ever trained for long runs? Do you love Reeboks, too?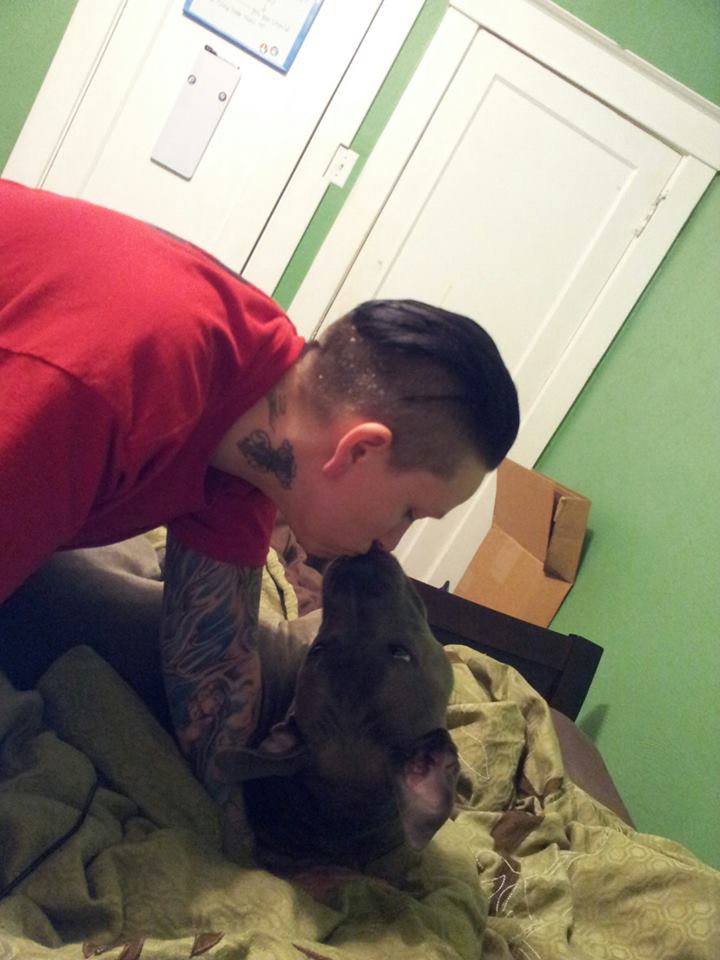 Every time we walk out the door to run, she has to give Isis a kiss goodbye. :)