Glass Pendant Necklace Tutorial
If you haven't tried making your own jewelry, for whatever reason, now is the time! This project will take you literally 10 minutes, and will make a great gift for any holiday. With Mother's Day coming up, I could see these being really fun to personalize with photos!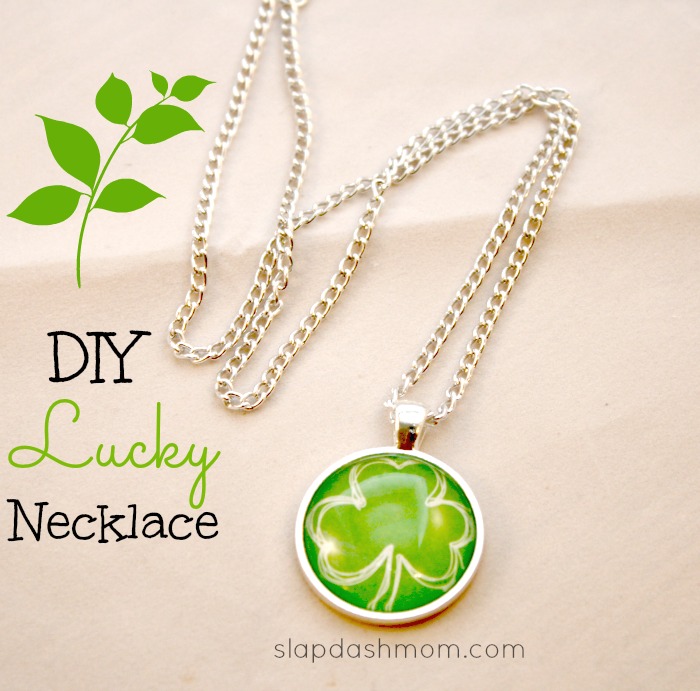 I told you about my obsession with Happy Hour Projects recently, remember? One of her map necklaces is what inspired this project!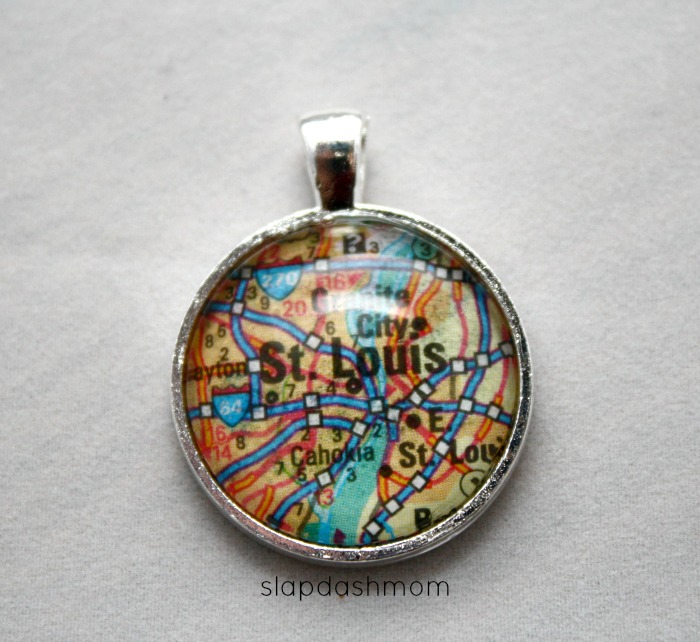 Mine didn't turn out quite as awesome as the original, so be sure to check it out, too! :)
For this project, you will need:
— pendant trays (buy here)
— epoxy or glass domes (buy here)
— 1″ circle cutter (buy here)
— scrapbook paper, dictionary pages, or photos
— glue (the kind that dries clear)
— chain necklace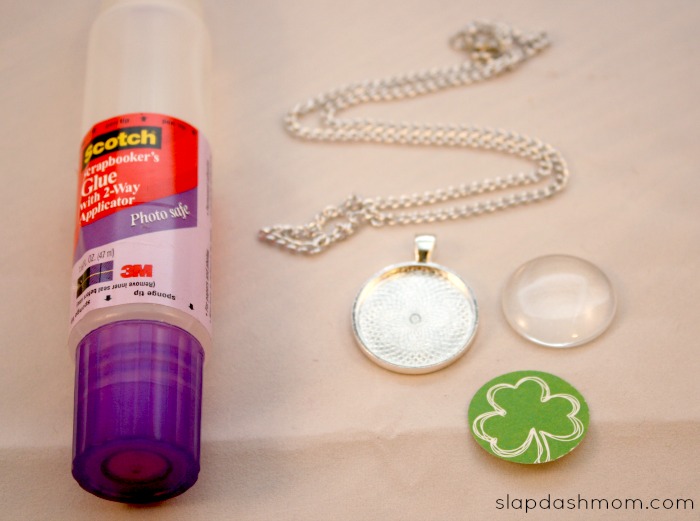 Gather your supplies, and relax because these necklaces are super easy to make. I made a lucky necklace today since it's so close to St. Patrick's Day, but I'm also making a red white and blue one for Independence Day. The possibilities with these things are endless because they're 100% personalized… by you!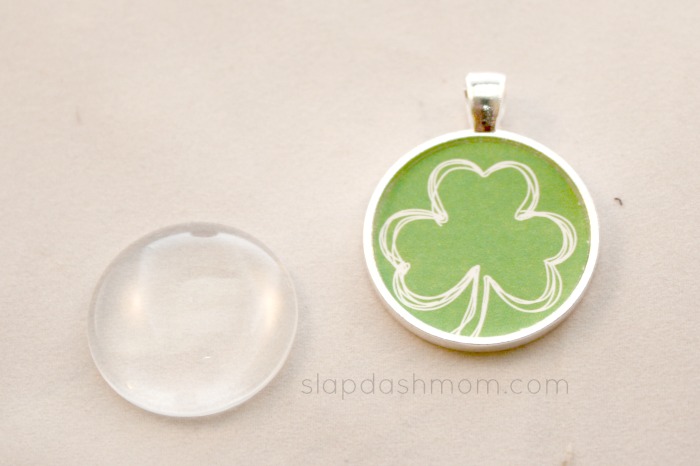 Cut the circle out and glue it onto the pendant tray, then add some glue to the bottom of the dome and attach. You can use any type of glue that dries clear. You can even use mod podge. Or if you purchase the domes from the link above, they're already sticky so you can skip that step!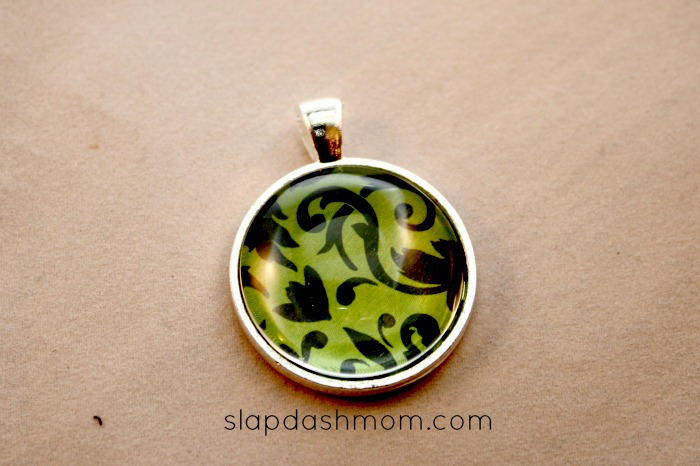 I like shopping at Michael's or Hobby Lobby for my scrapbooking paper, but it's also fun to use maps or dictionary pages!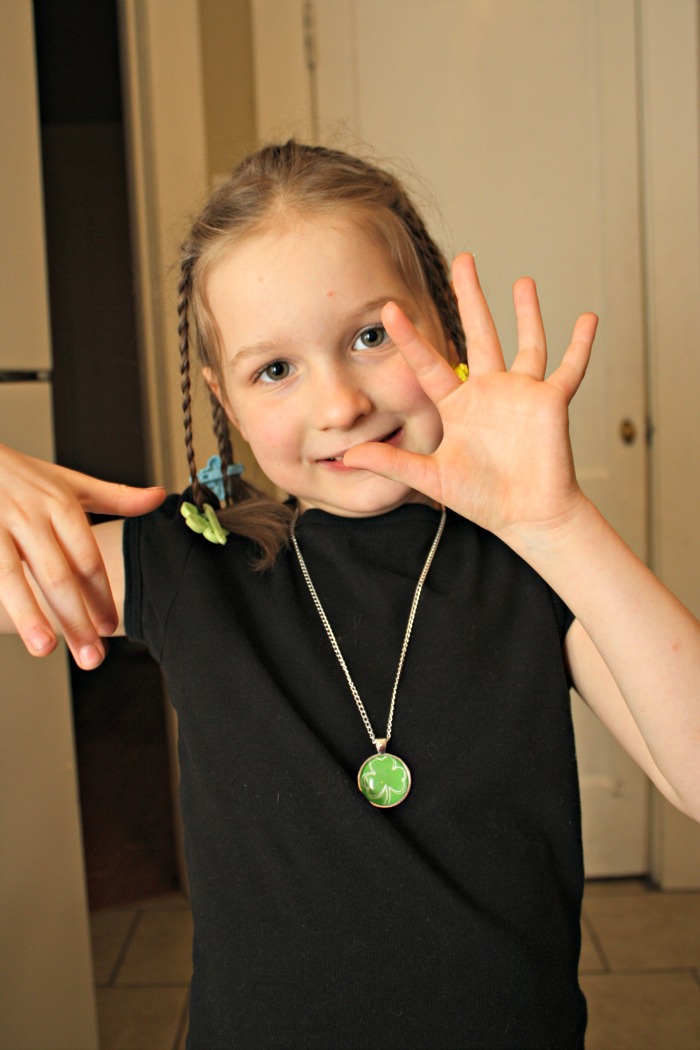 Sapphire loves her "lucky necklace" and plans on wearing it to school! So far, it's been really durable.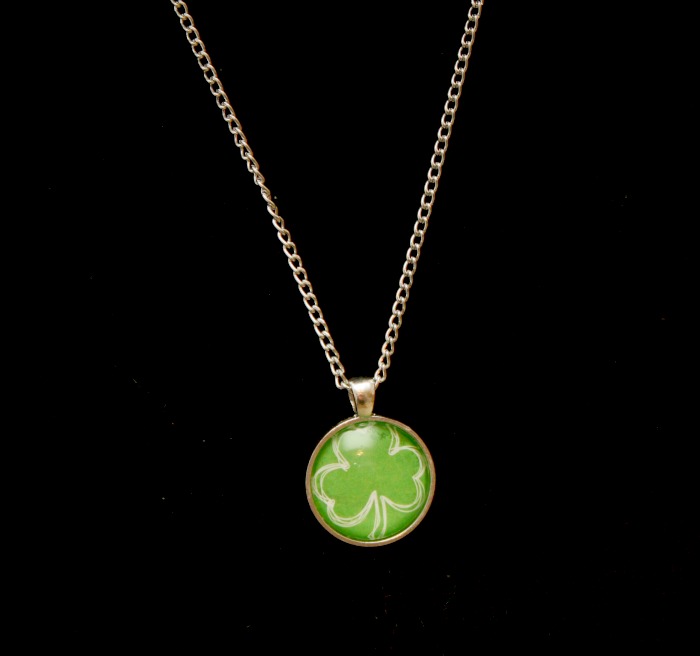 If you're not into DIY stuff, you can always purchase these (and other items) from Nell's shop for less than 10 bucks!