FX's Better Things: They Made a TV Show About My Life
Are you overwhelmed? Juggling a million things at once? Feeling like a failure from time to time?
Welcome to motherhood, y'all.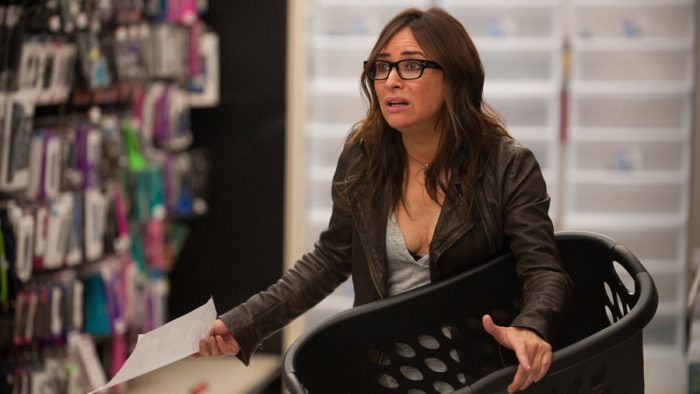 Everyone knows motherhood has its ups and downs. I love that we can talk about that openly and honestly. I know some moms pretend to be perfect and act like their lives are all together, but you all know that's not me – and I know that's not you – and that's okay.
I've shared lots of my real Mom moments with you. From being homeless to my thoughts on Nell being a cheerleader, it's therapeutic to write about it all.
I encourage you, even if you don't have a blog, to do the same. Write it all out. Some day your kids will read it, hopefully after they're parents, and completely understand. It comes full circle.
If you're feeling discouraged, overwhelmed, or just plain crazy, find other moms to connect with. Reach out. Chances are, you'll find more than one mom feeling the same way.
FX's Better Things: They Made a TV Show About My Life
The show Better Things on FX, created by Louis CK and Pamela Adlon, is basically our lives on the big screen. The show revolves around voice-over artist Sam (Pamela Adlon), a single mom of three daughters. While I'm not a single mom anymore, I walked that path for several years and I remember it vividly.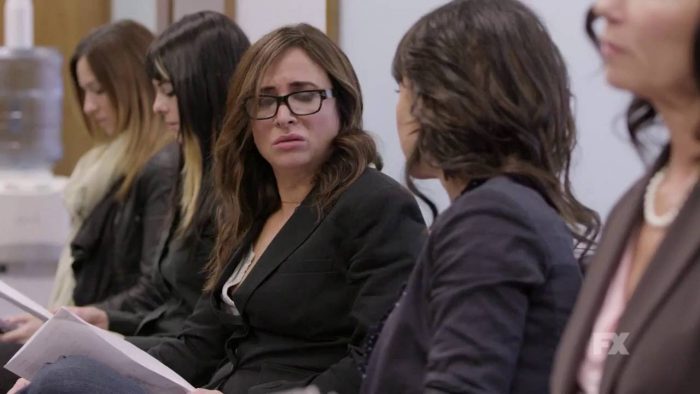 Enough of the shows that are perfect and wonderful and everything works out already. I want to see the real stuff. Authenticity. The stuff I'm living, in a relatable and hilarious way. That's Better Things all the way. Even though it's a fictional TV show, it's clear that the inspiration came from actual motherhood – not some fairy tale version of it.
I've only seen the pilot episode so far but will definitely be tuning in for the rest.
Win a Better Things Swag Bag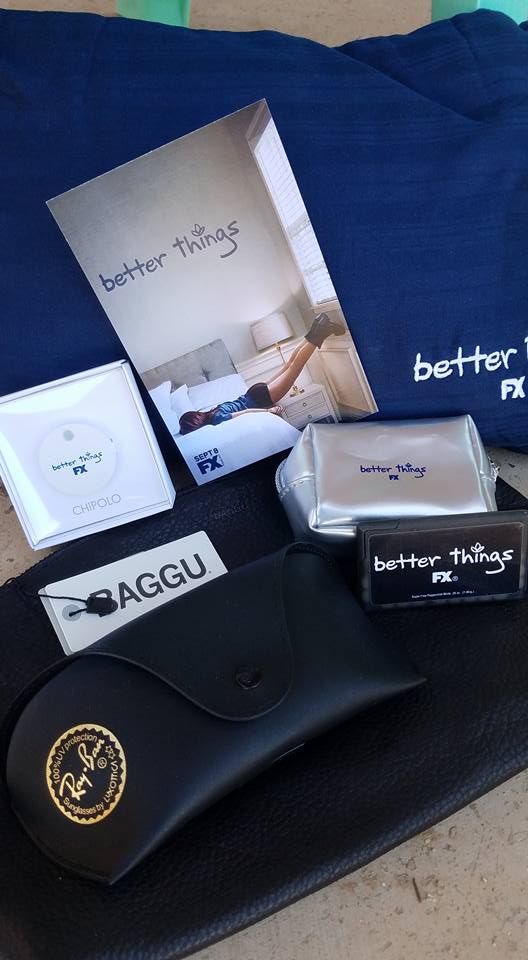 The Swag Bag includes:
• Ray-Ban Sunglasses
• Chipolo bluetooth keyring
• Leather Clutch for mom's things
• Emergency Beauty Kit
• Hypoallergenic travel pillow
• Ultra-Soft travel pillow protector
• Essential Oils Blend Mini
• Skinny Lip Balm
• "Credit Card" Mints
Head over to the Better Things website and tell me which clip is your favorite and WHY! This promotion is open until OCTOBER 7, 2016 at 11:59 pm EST and is limited to US residents, 18 years or older. The winner will be chosen randomly.
CLICK HERE TO GO TO THE WEBSITE
Then come back and leave a thoughtful comment. :D