Easy Spaghetti Casserole Recipe
This is a sponsored post written by me on behalf of Albertsons.
There's two kinds of sick: Mom sick, and everyone else sick. When everyone else is sick, Mom takes care of EVERYTHING! When Mom is sick, the older kids might have to help out a little, aka fend for themselves for a day. Yes, they might think they're dying if they have to pour their own bowl of cereal or *gasp* take out the trash. And the world will definitely end if they have to cook dinner. It is what it is, Mom life!
Grace and Jenelle are pretty good about cooking and cleaning, and Sapphire is good about taking care of (ehem, smothering) us to make sure we are "okay" when we are sick. The best way to prevent Sapphire from asking if we are okay 100 times is, simply put, to not get sick.
Staying healthy is an important part of avoiding cough, cold, flu, and other ickies going around (especially during the Fall and Winter). We do a pretty good job staying healthy, but sometimes we all fall down. When Rachel or I can tell we are getting sick, the other usually kicks in and takes over. We plan meals ahead of time (like the spaghetti casserole I'm going to share later in this post), and the kids totally fend for themselves with cold cereal in the mornings for breakfast. Shhh… they love it!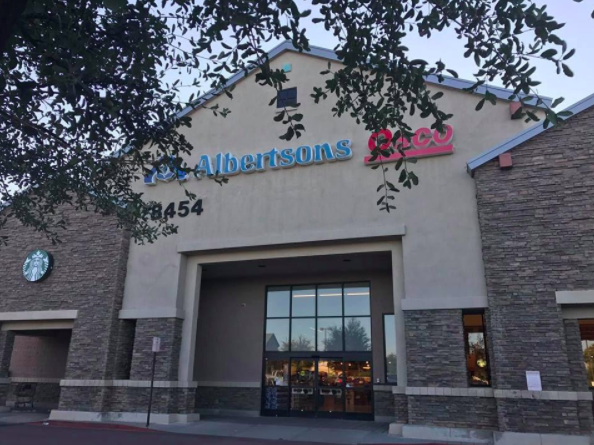 Stock Up for Cold and Flu Season
O Organics® and Signature Care™ products are available in Arizona exclusively at Albertsons and Safeway and can help you effectively prepare for cold and flu season in a flash! From produce to dairy, cereal, pasta, and more, O Organics has you covered. Besides the usual (crackers and soup), we picked up a combo pack of Signature Care Cold & Flu Liquid Daytime and Nighttime, as well as Honey Lemon cough drops—all of them provide the same quality and relief as national name brands at a better value. I find Signature Care products at Albertsons but you can also buy them at all Albertsons Companies family of stores, including ACME Markets, Jewel-Osco, Vons, Pavilions, Randalls, Tom Thumb, Shaw's, Star Market, United Supermarkets, Market Street, Albertsons Market and Carrs/Safeway.
We also stocked up on O Organics Cinnamon Crunch, Spaghetti Noodles, Roasted Garlic Organic Pasta Sauce, and Shredded Cheese.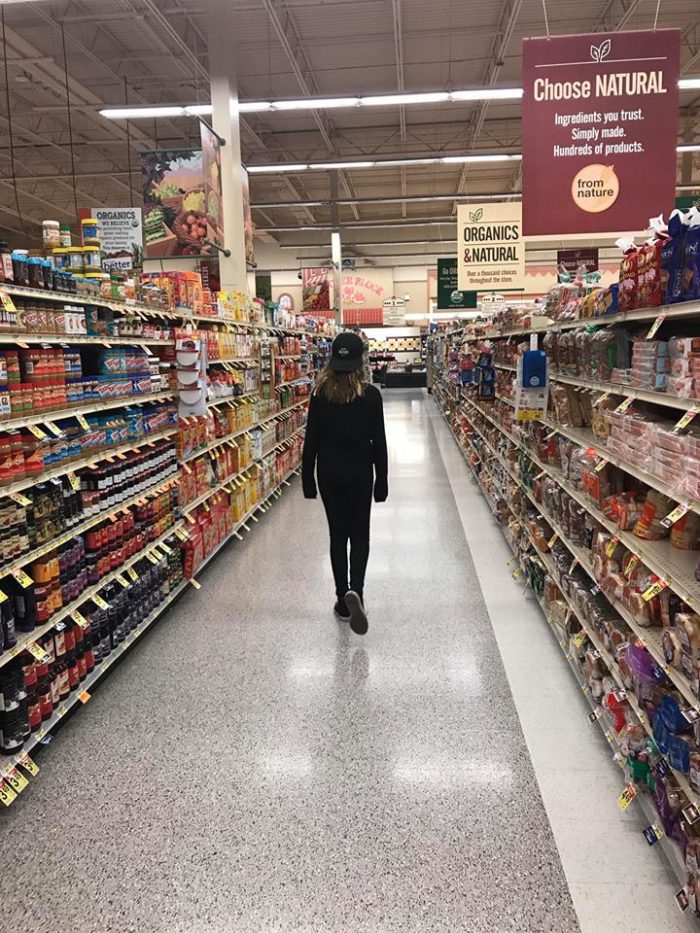 The mission of O Organics is to make a wide variety of certified organic products available at a great value. All O Organics products are USDA certified organic and non-GMO. Their 100% satisfaction guarantee means I'm happy buying their products!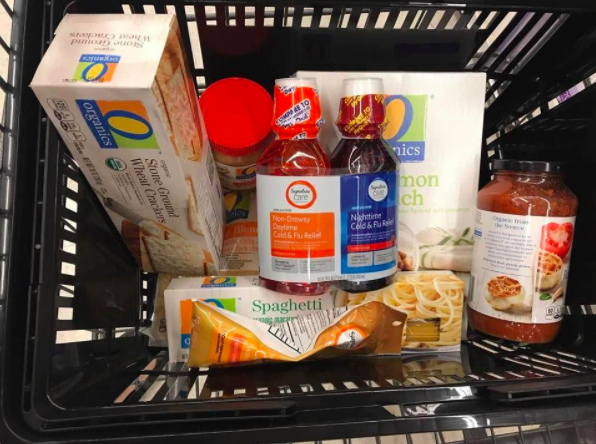 Whether you're stocking up for cold and flu season or just want to get great value for your money, be sure to swing by Albertsons and check out O Organics products. Now, onto our delicious (and easy!) recipe. Grace made it all by herself!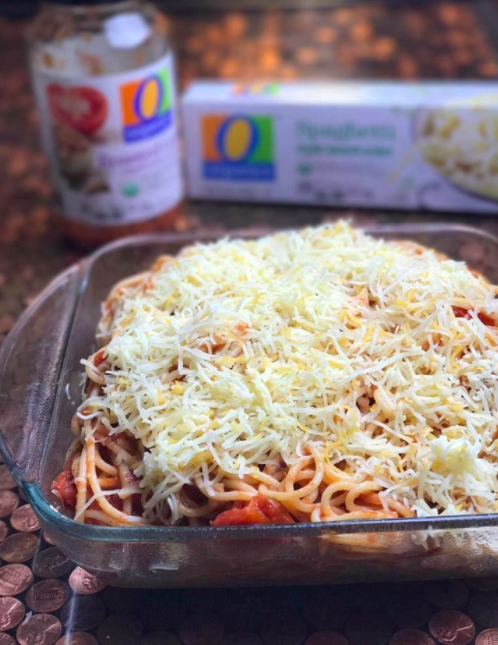 Easy Make Ahead Spaghetti Casserole
Ingredients:
O Organics Spaghetti Noodles
O Organics Roasted Garlic Pasta Sauce
O Organics Mexican Shredded Cheese
Optional: Extra garlic and veggies for immune-boosting power
Directions:
Boil water and cook O Organics Spaghetti Noodles according to package directions.
Drain noodles. Stir in O Organics Roasted Garlic Pasta Sauce. Add garlic and veggies.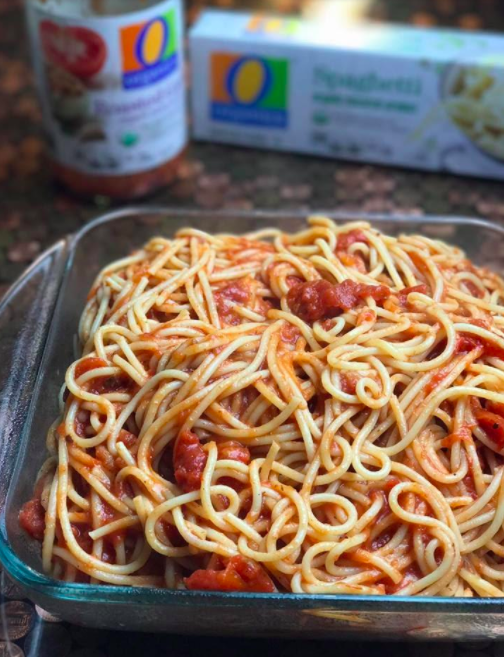 Layer spaghetti and O Organics Mexican Shredded Cheese in a buttered casserole dish.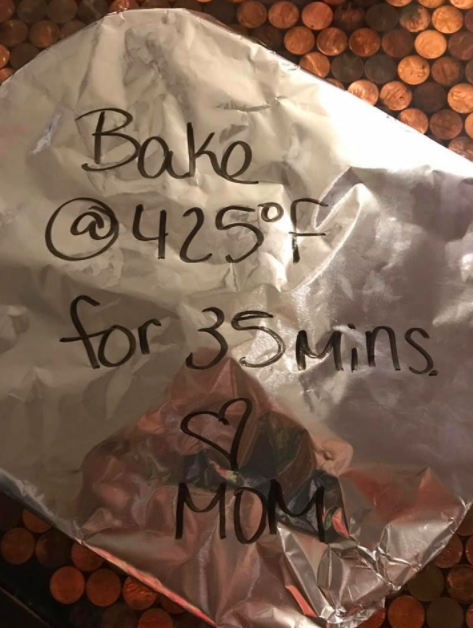 Cover with foil and refrigerate overnight or until ready to bake.
Bake at 425F for 30 minutes or until cheese is bubbly.
What cold fighting foods does your family use to keep you healthy throughout cold and flu season? Let me know in the comments!
This is a sponsored post written by me on behalf of Albertsons.