This Easy Loom Scarf is perfect for everyone! My girls absolutely love to loom-knit. It's kind of an obsession. :) Here's how you can make your own beautiful creation, without tons of headache. :)
Easy Loom Scarf DIY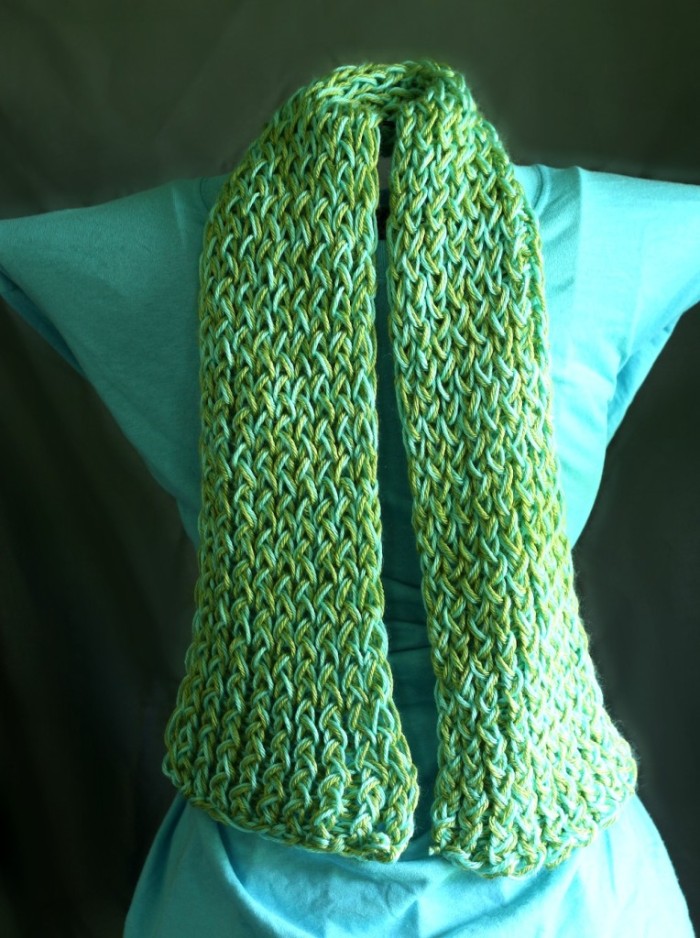 Items Needed:
Rectangular Loom
2 light weight Packages of Yarn (either the same color or coordinating colors)
Loom Hook
Scissors
Crochet Needle (optional)
Directions:
Pull the end of each ball of yarn and line them up. Create a slipknot and place it on the anchor peg.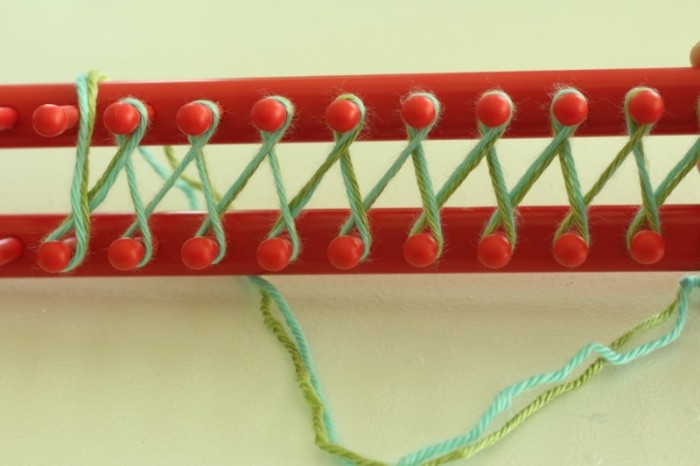 Wrap the yarn in a figure eight pattern starting on the bottom row and wrapping up to the top peg and back down to the bottom peg.
Continue this process until you reach the width you desire. Push the yarn to the bottom of the peg.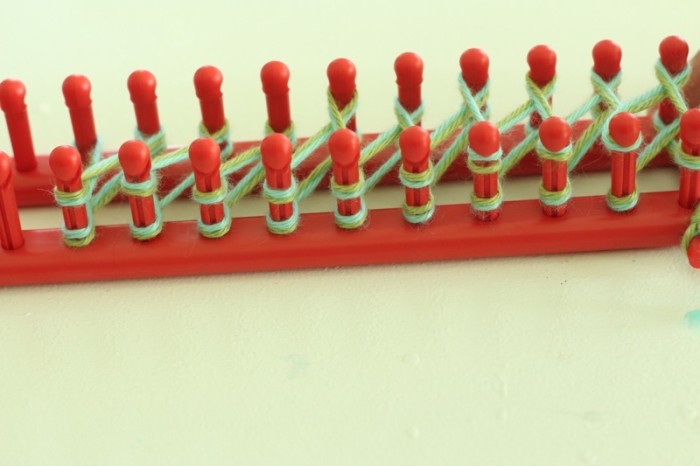 Once to the end repeat the wrapping process going over the original pegs.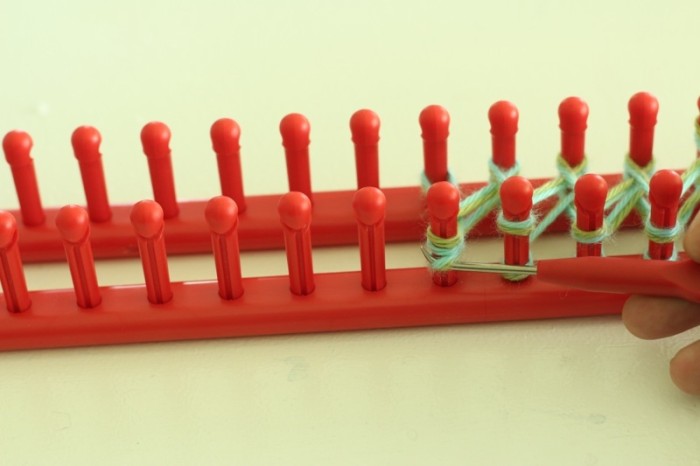 Using your loom needle, take the bottom row and pull it up and over the top loop on each peg.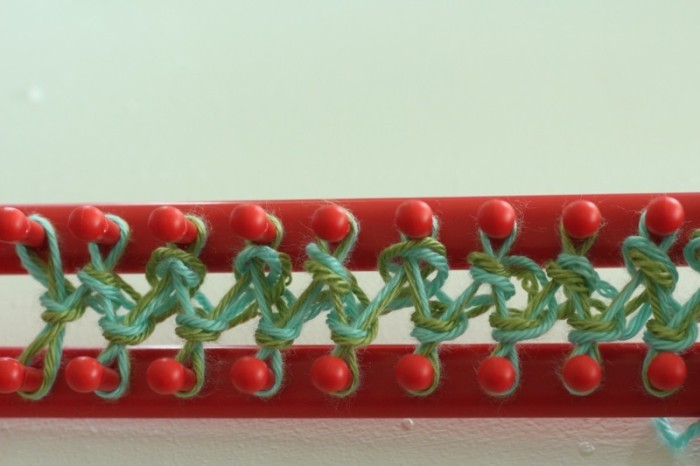 After the first sets of loops have been pulled over, start the wrapping process again. This time only wrapping once so that each peg has 2 loops again.
After a few rows have been completed, remove the original slipknot from the anchor peg.
Continue wrapping and pulling over the bottom loops until you reach the desired length of your scarf.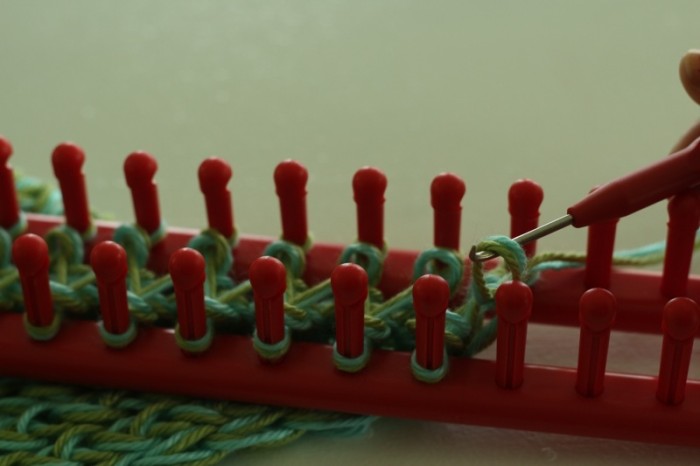 To cast off, each peg should have 1 loop per peg. Starting on the bottom peg, remove the loop using the loom hook.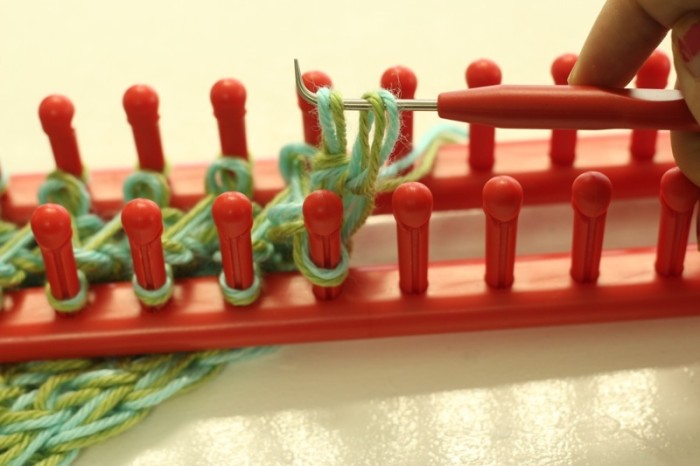 Take the top row loop off of the peg and place it on the hook as well.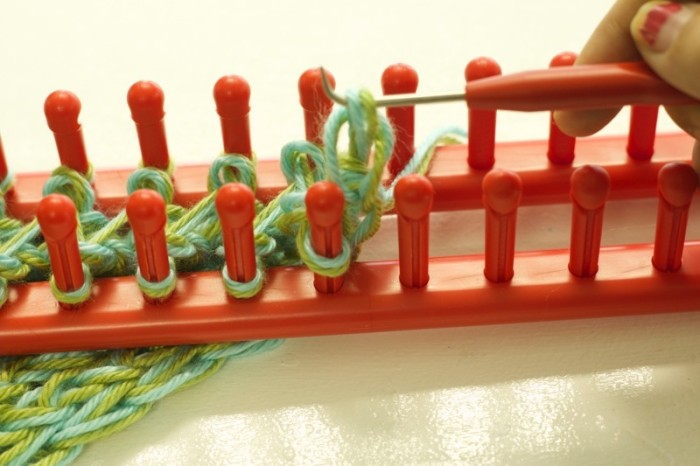 Remove the first loop by pulling it over the second loop.
Repeat this process going from the bottom peg up to the top peg.
Once to the last peg, slip everything through the loom and set the loom aside.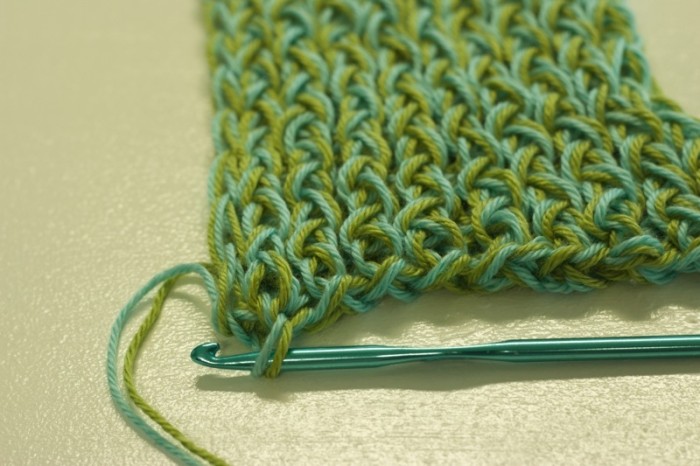 Cut the working yarn leaving about an 8-inch tail. Using a crochet needle or the hook, weave the tail into the scarf.