I'll be the first to admit that I'm not the best when it comes to taking photos, but one trick that has made my photos turn out well is a Lightbox. I've seen lots of tutorials around the web, but it seems I either don't have the supplies, or end up making it only to have it fall apart. So I figure if it's going to fall apart, I need to be able to make it for free.
This is kind of a fake lightbox, because I don't have any natural light to reflect off of like Crunchy Frugalista did in her tutorial.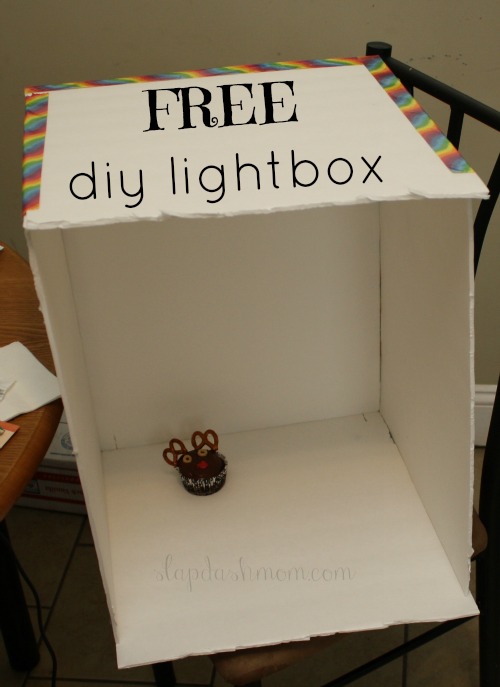 I took three large pieces of foam board and cut them in half. My scissors crapped out halfway through, so I tried using a chef's knife but.. well.. it ended up kind of jagged. No big deal, I wasn't going to let it screw up my awesome project. :) In true Slap Dash Mom fashion, I used colorful duct tape (Check out my other duct tape projects!). You could use clear tape if you wanted it to be all fancy. Oh, who am I kidding? A styrofoam lightbox will not be fancy – no matter what type of tape you use.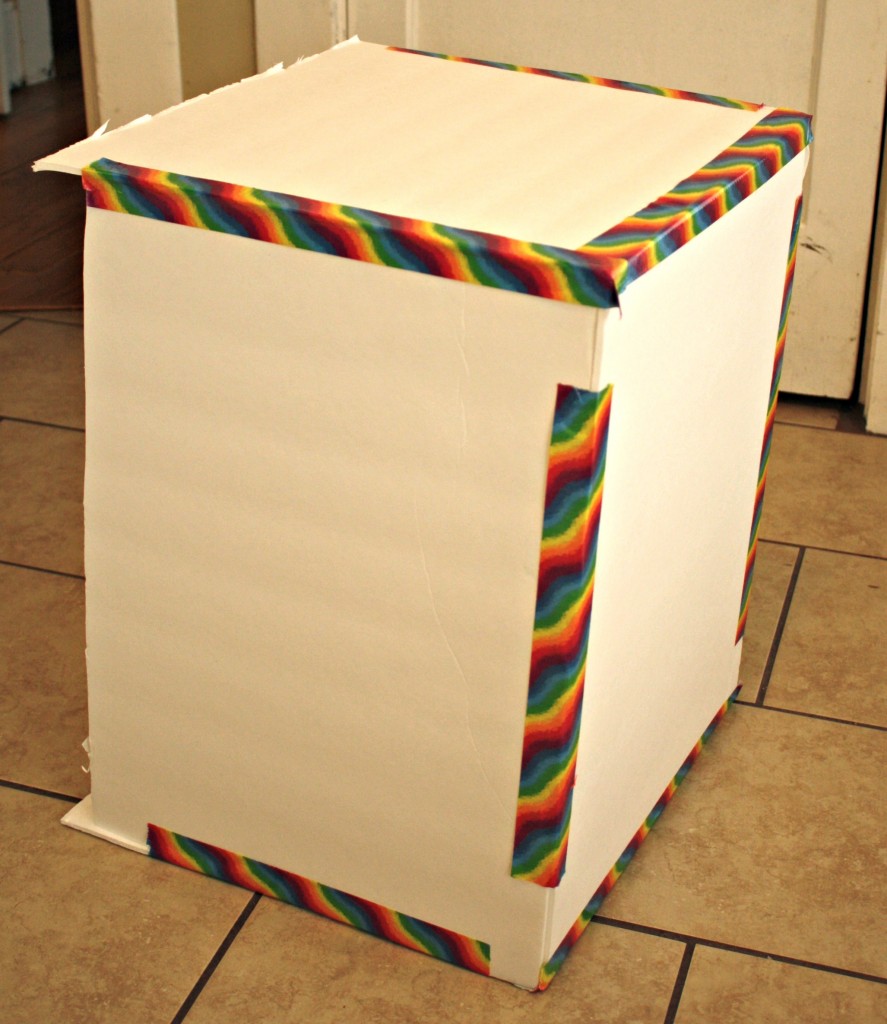 Really, though, this post isn't about what the lightbox looks like. It's more about what it can do for my photos.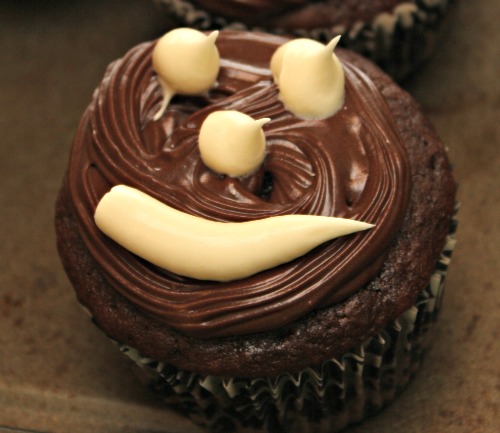 Without the lightbox.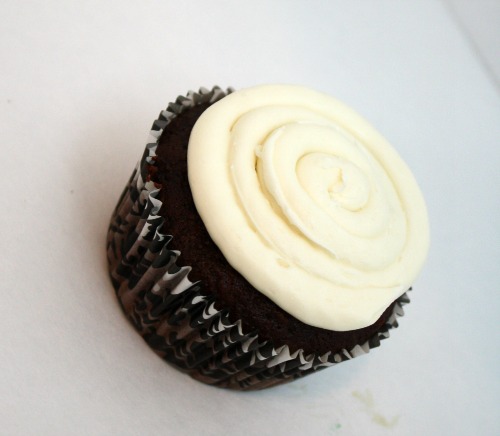 With the lightbox.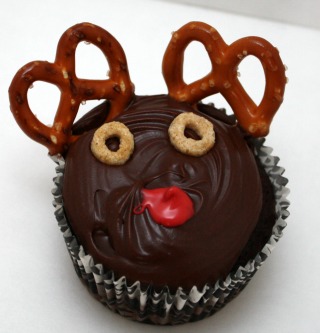 Check out the corner of this photo. You can see where the edges of the lightbox meet. That doesn't bother me, but if you're going for a seamless look you could add some fabric or even paper. Get fancy and use some scrapbook paper or cardstock, or some fun fabric, to create a festive background!
Tips: I have a lightscoop on my camera, so the flash isn't as harsh and bounces off the lightbox walls. This works perfectly for me. However, even with a regular flash it looks fine. If yours don't look GREAT, then try something else! With my last lightbox, I used a sheet over the top and set it on the stove (that was the best lighting I could find) and took photos there. If you find something that works for you, let me know! :)
I'd love to see the photos you come up with!