Easiest Way to Start a Blog
If you're looking for the easiest way to start a blog, you've come to the right place. It's important to me that you know I wrote this tutorial for someone who is not tech savvy, because I'm not tech savvy either! It's written in plain English, for the person who wants to start a blog – fast – and start making money. There are ACTION steps you MUST take while following this tutorial if you want to be successful.
Carve out a little time to make it happen. If you need some motivation, feel free to read how I went from making $2K a month to making $10K a month with my blog. You can do it, too!
If you've already started a blog, read my post about what to do next!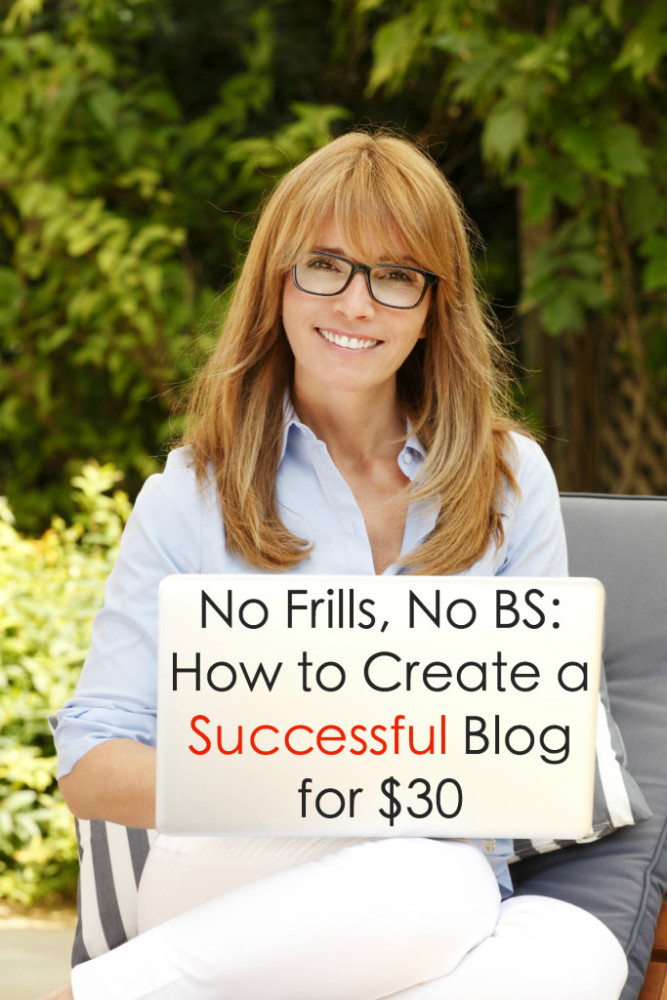 Easiest Way to Start a Blog
I'm going to get right to it. The bare bones, that's what we're starting with. You don't need fluff to create a successful blog, so I'm giving it to you straight. This is coming from years of experience, and lots of trial and error.
When I started blogging, I'm gonna be honest, I was pretty broke. Shelling out hundreds of dollars – or heck, even one hundred – for a blog venture, well, that's not something I could do. I wasn't even sure of what I was doing, so investing that kind of money would've been crazy.
I actually saw a TV movie called "I Am Watching You," starring Madelina Zima and in it, she was a romance blogger. What? She made a living blogging! Now, that's not what the main theme of the movie was, but it was the part I picked up on.  I knew I wanted to learn how to be a blogger and so I did.
The first question to ask is do you start on a free platform or use a self-hosted WordPress website?
When I first started, I used a free platform and then when I began making money, I moved to self-hosted WordPress. I don't really recommend you do that because the problem with starting on a free platform, well there are many problems, but the main one is that your blog could disappear at any moment and you'd have no recourse.
I want you to learn from my mistakes and go about this the easiest way possible. So here I am, to give you what I wish someone had given me when I started blogging. So, with that, I tell you to use a self-hosted WordPress site for your blog. Don't worry, I will tell you how to do it!
DOMAIN
While signing up for hosting, you need to purchase a domain. Do this at SiteGround or NameCheap. You can purchase a domain from anywhere and still use the hosting from SiteGround, but for simplicity I recommend keeping them both at the same spot.
Pro tip: While coming up with your blog name, check across all social media platforms to make sure that name isn't taken yet.
Cost: $15 (for a year)
HOSTING
Sign up for hosting. I recommend SiteGround. There are other hosting companies, but many will charge more. If you see anyone recommending BlueHost as the "best" hosting, I recommend you do a little more digging. I've heard nothing but horror stories about them and never had a great experience with their hosting, but they pay affiliates VERY well, so many recommend them for that reason alone. I will never recommend a crappy product to you just to make more money. Here's a quick tutorial on signing up for hosting:

Head over to SiteGround (open this tab in a new window so you can follow along over here, too).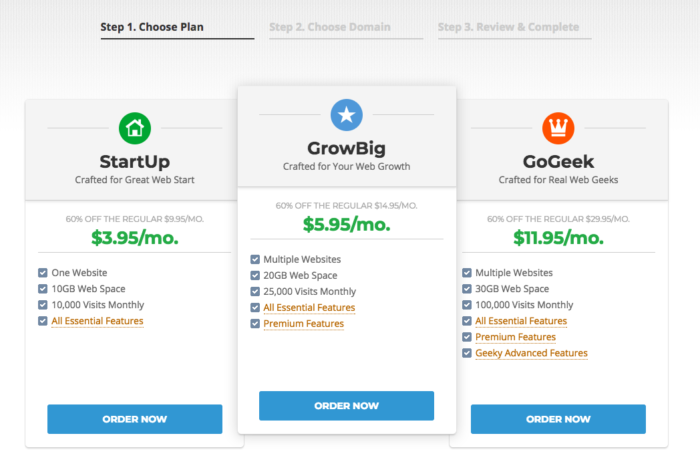 Click on "get hosting", then choose your hosting package. You can choose the smallest one to start.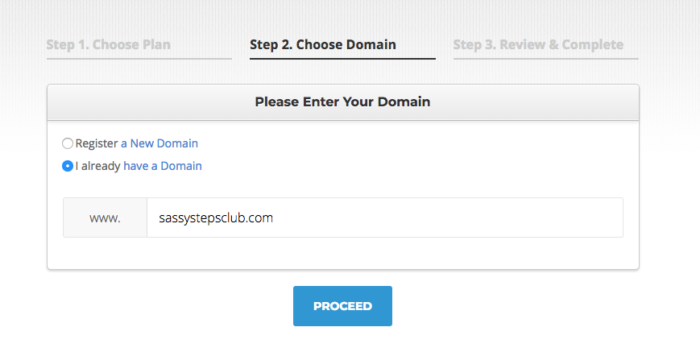 If you already have a domain, enter it here. If you don't, choose a domain name. Your domain should reflect you, and what you'll be blogging about. Make it easy to remember and easy to spell.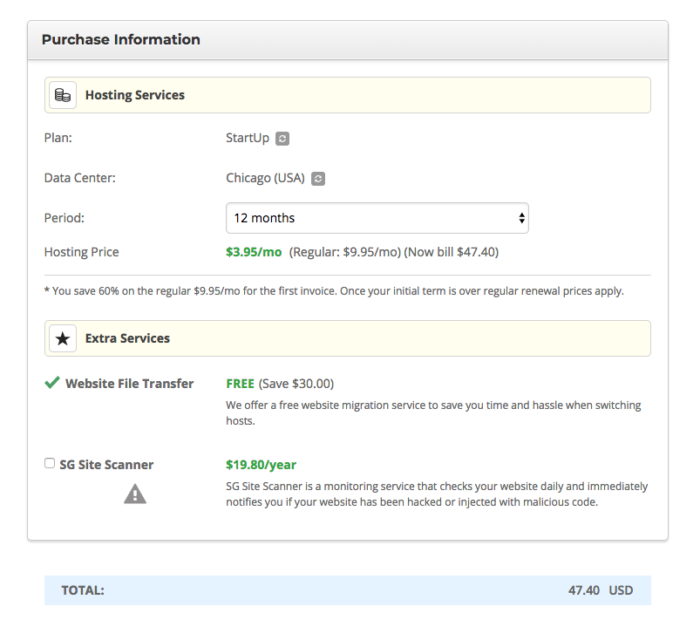 Register with your name, address, etc then at the bottom you can UNCHECK the box that says to buy extra protection. You don't need that but you do need to install a free plugin called AKISMET when you start your blog. When you log into your dashboard you will click "plugins" then "add new" and search for Akismet. Install and activate and your blog will be protected against spam. There are other plugins you can use to protect against malicious attacks, and most are free. If you want to pay the $19.80 a year for protection through SiteGround, you most definitely can! But it's not necessary in my opinion.
Cost: About $5/mo. You'll get a discount if you sign up for a year.
Action: Click here to sign up for hosting. You can choose the smallest hosting package to get started. When your blog grows, you can upgrade without any issues (your blog will be profitable by then).
PLATFORM
Install WordPress. This is free, and extremely simple to do. Do not pay someone to install WordPress for you. You'll do this in your dashboard with your SiteGround hosting (under cPanel). They have amazing customer service and will walk you through it (or install it for you), for FREE.
Cost: FREE!
Action: Install WordPress
STOCK PHOTOS
Stock photos give you a leg up on other newbie bloggers from the get-go. When you don't have the time or equipment to create professional photos, use stock photos to start. Guess what? You don't even have to pay for stock photos. I wrote this post for you guys: Where to Find FREE Images for Your Blog.
Cost: FREE!
Pro tip: Take your blog to the next level with PicMonkey. Edit photos by adding text, layers, etc to make your images stand out.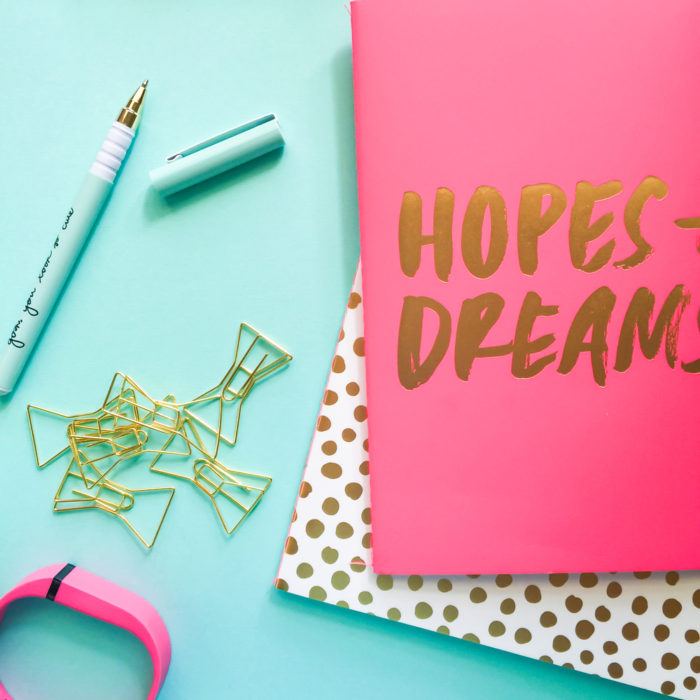 NEWSLETTER
Start a newsletter from the get-go. Even though your mom will probably be the only one reading it, it won't always be that way. Actually, send me a message on Facebook with your blog link and I'll sign up for your newsletter, too! So then you'll at least have two subscribers. Make your cat an email and it brings that number up to 3. Yeah, baby, you're rockin' and rollin' now.
Cost: FREE!
Action: Sign up for MailerLite.
EDITORIAL CALENDAR
There are tons – and tons! – of editorial calendars out there. I've created a very basic one for you here, but you're welcome to make a copy and change it up. Or simply download a free one from another blogger (look on Pinterest). An editorial calendar will help set your blog up for success from the get go. I haven't ever followed through with using one in the past, which is part of the reason I'm all over the place sometimes. I use one now, and it's my saving grace. If you follow just one piece of advice here, start using an editorial calendar from the beginning. Like literally as soon as you finish signing up for hosting, start your calendar.
Cost: FREE!
Action: Download my super simple editorial calendar example
SOCIAL MEDIA
I'm not going to cover social media in great detail, because really it's a huge topic and that would be crazy.
After your blog is set up, it's time to create your social media platforms. Instagram, Facebook, Pinterest, and Twitter. Those are the four I use and recommend.
Next, sign up for HootSuite or Buffer. They have a free plan, so you can schedule all of your social media posts out. This will save you so much time.
I can also tell you to sign up for my amazing Pinterest Course, but in reality… you're not ready for that yet! Bookmark it! :)
Cost: FREE!
Action: Set your social media accounts up.
Success, here I come!
When I say "success" in relation to blogging, I mean you're making money. Obviously that isn't the only way to measure success, but why would you invest money – even $50 – into something if it wasn't going to give you at least that in return?
Success doesn't happen over night, and blogging is a long term income strategy, not a get-rich-quick scheme. With that being said, the amount of money you make relies on the foundation you create for your blog. I have learned a lot over the years but am constantly learning, still. The blogging world never slows down. I know it can be confusing, and sometimes overwhelming. But please, take a step back and breathe! I want you to succeed. I would be happy to help you with your blog, if you just send me a message.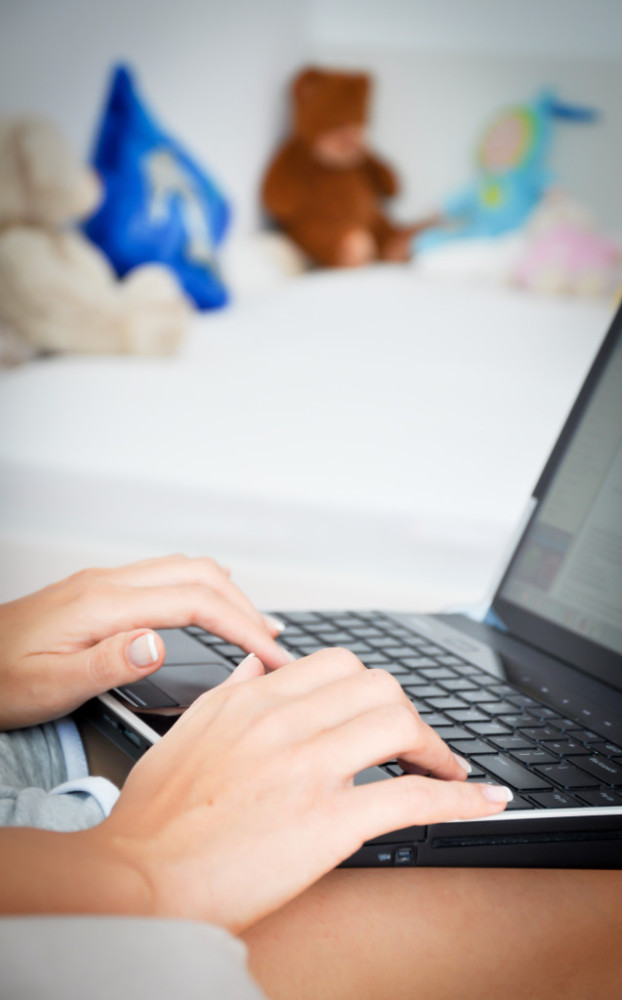 Things You Shouldn't Worry About
Alexa ranking. No sponsor worth a damn cares about your Alexa ranking. Alexa is easily manipulated, and is an outdated way of ranking blogs. If a sponsor mentions Alexa, that tells me they're extremely inexperienced. I respond with my other stats – like engagement, social media following, or basically anything that's more important than traffic. When a sponsor knows that you know your stuff, they're going to be more likely to work with you anyway.
Page Rank. Page rank hasn't update in years, so it's not really being used as a way to measure "worth" in most situations. It used to be something I really stressed over, but thankfully I don't have to do that any more!
Fancy designs. You don't need to pay for a designer, or even a theme, to make your blog great. Down the road if you're making some extra dough and want to spend a few hundred on a design, go for it. Paying for that right off the bat is fine, too, but not something you need to worry about.
Traffic. Don't get me wrong, traffic is important in the grand scheme of things when it comes to blogging – and income. But there are several things that are more important than traffic, so don't obsess. It's important to pay attention and track your stats (social media following, traffic, etc), so don't completely ignore it. I just felt it was worth mentioning that you shouldn't obsess over traffic. If you're going to obsess over anything, it should be content creation.
The Bottom Line
$5-ish a month, straight up. That is all it takes to get started. That means I'm expecting you to hustle your ass off and make some money within that 3 months. By the 6 month mark you can definitely be making money and running a successful, professional blog.
Questions? Leave me a comment! Be sure to attach your email address so I can send you an email answering them.