DIY Tardis Costume From Dr. Who (No-Sew)
I asked for DIY Halloween costume suggestions the other day on my Facebook fan page, and someone suggested TARDIS. I had no idea who or what a TARDIS was, so off to Google I went. I fell in love with the cute Tardis Inspired dresses, and knew we had to make one. This one was made by Jenelle (she's 11), so it's not exact but I had fun watching her make it.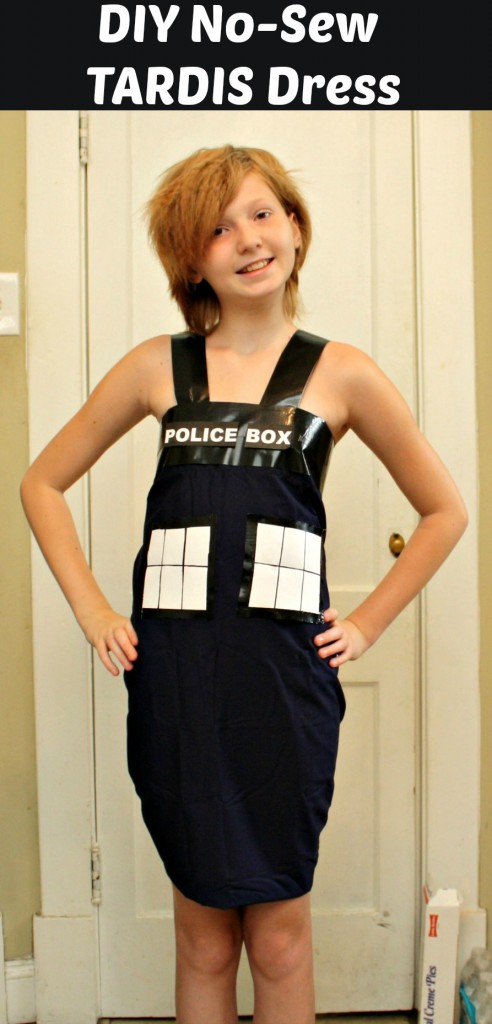 DIY Tardis Costume From Dr. Who (No-Sew)
If you're a huge Dr. Who fan, you know this dress isn't exact, but it's inspired and created by an 11 year old so please keep that in mind when commenting. :)
You will need:
blue pillow case (ours was navy but royal blue is better)
black duct tape
white paper
black marker
printer or white foam letters
scissors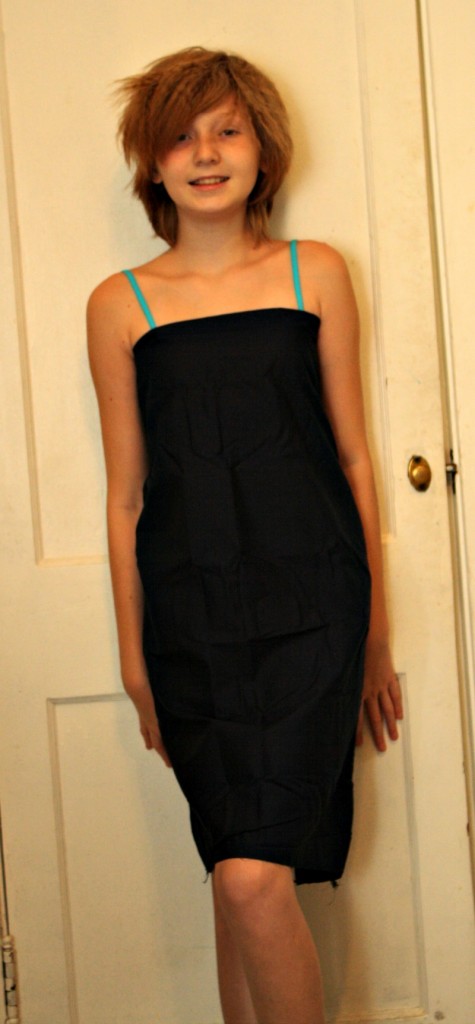 First, Jenelle wrapped the pillowcase around herself, to look like a dress. It was way too big, so we cut a huge chunk out of the back.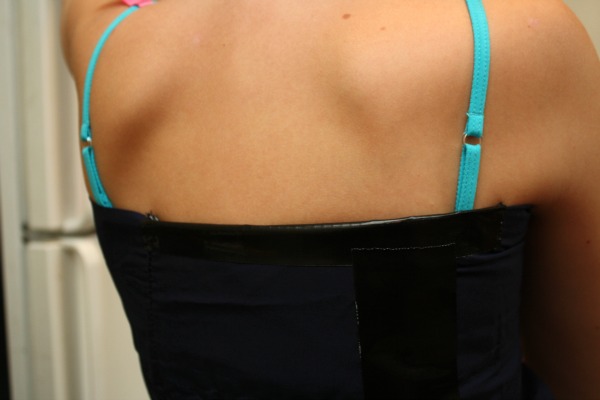 We secured the dress with duct tape. You can use tape that is the same color as the dress, or you can use black to match the accents and windows.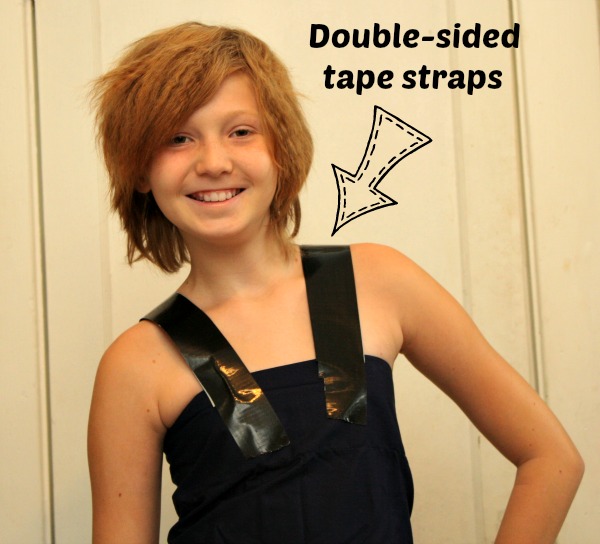 Next, we made double-sided duct tape straps. You could go strapless, but she's 11 and that's not happening. :)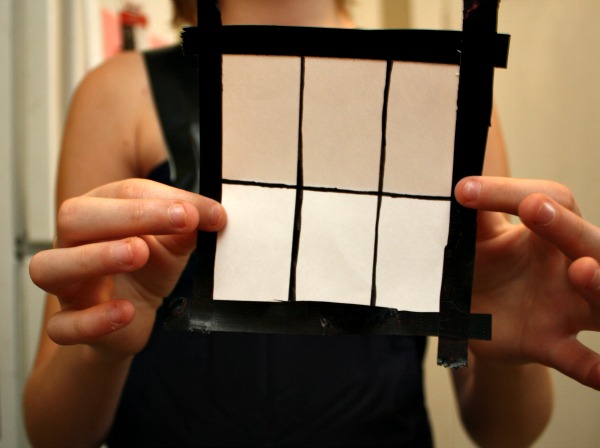 The "windows" are 1/4 of a piece of printer paper, with lines drawn on with a black marker, and duct tape around the border.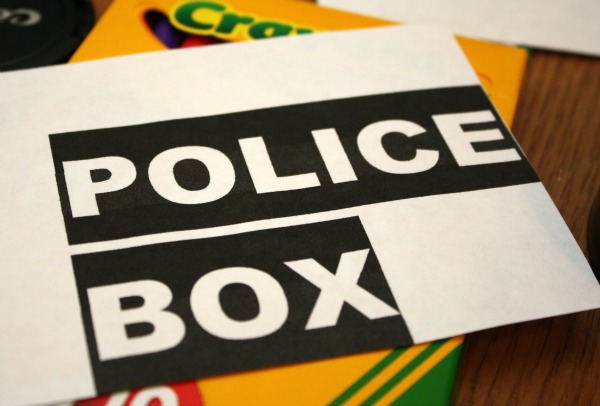 Word didn't get our letters very big, but we put it on size 72 and added a black background. Used tape to secure it to the dress. If you can, I'd make the size 96 or even 100+. Want to get even more technical? Use this Tardis Printable Door Sign!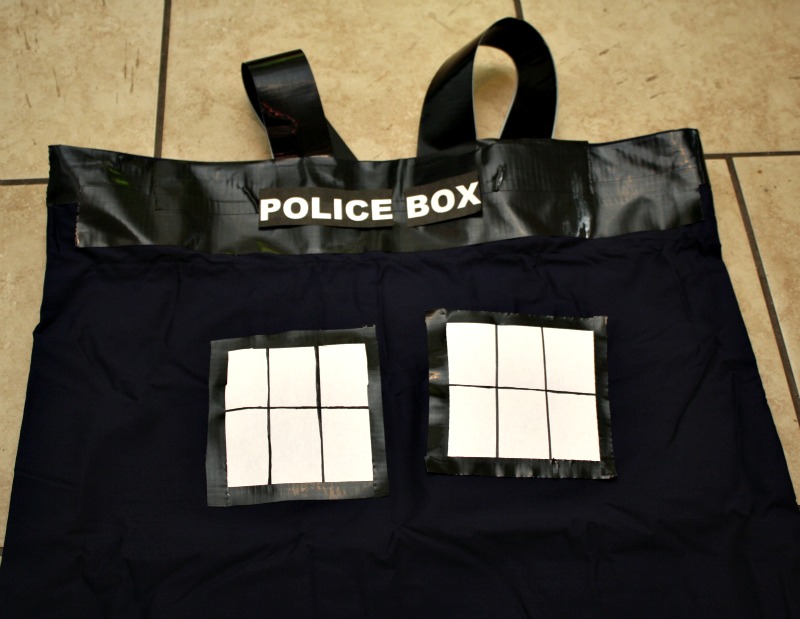 This is what it looks like while laying flat. You could sew the back to make it fitted, but this way it's easy to fit more than one person if necessary.:)
Check out tons of other costumes right here on my blog by clicking HERE.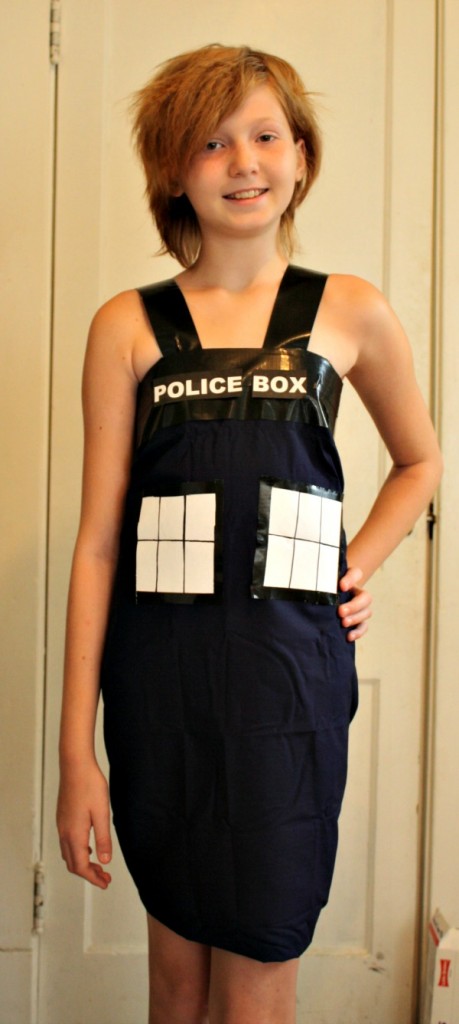 Question from Nell: What are you going to be for Halloween? Do you make your own costumes?