DIY Espresso Soap – Melt and Pour
If you're trying to learn how to make soap, melt and pour blocks are a great starting point. This is not considered "cold process" soap – we won't be using lye – but it's delicious smelling, wonderful, and handmade (with the help from the melt and pour base), and a lovely gift to give.
DIY Espresso Soap – Melt and Pour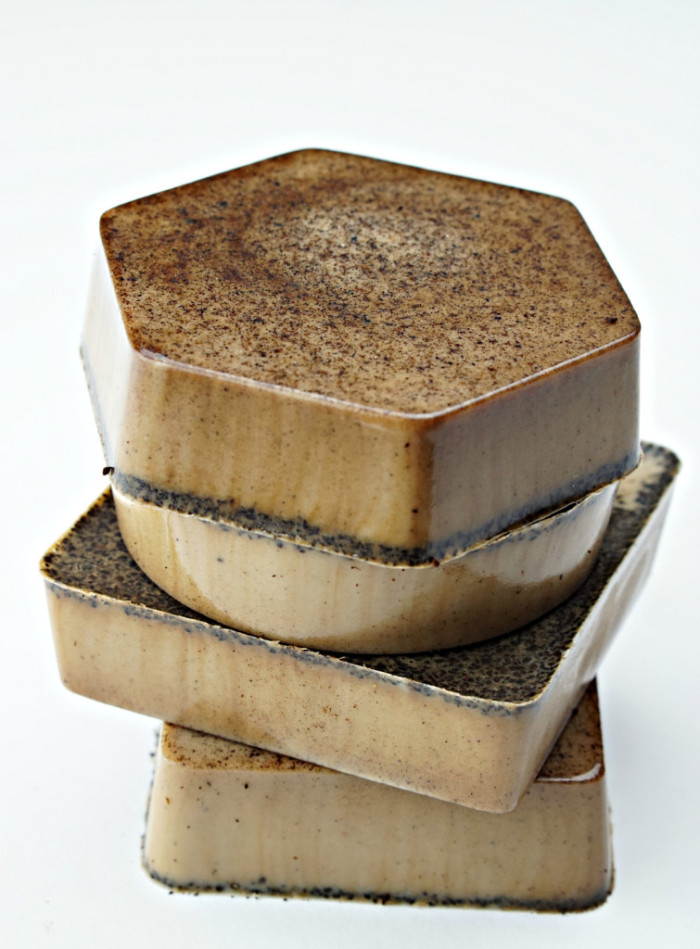 I made these espresso soaps for Rachel and my Mom for Valentine's Day. They both loved them, and of course I love them… which is probably why I made them in the first place. "Here's your gift. Can I use it now?" ;)
Supplies Needed:
1 pound melt and pour soap base (I used the shea butter kind)
2 ounces espresso
1/2 cup ground coffee beans (I use Superstition's Veneto"s Blend)
soap molds of your choice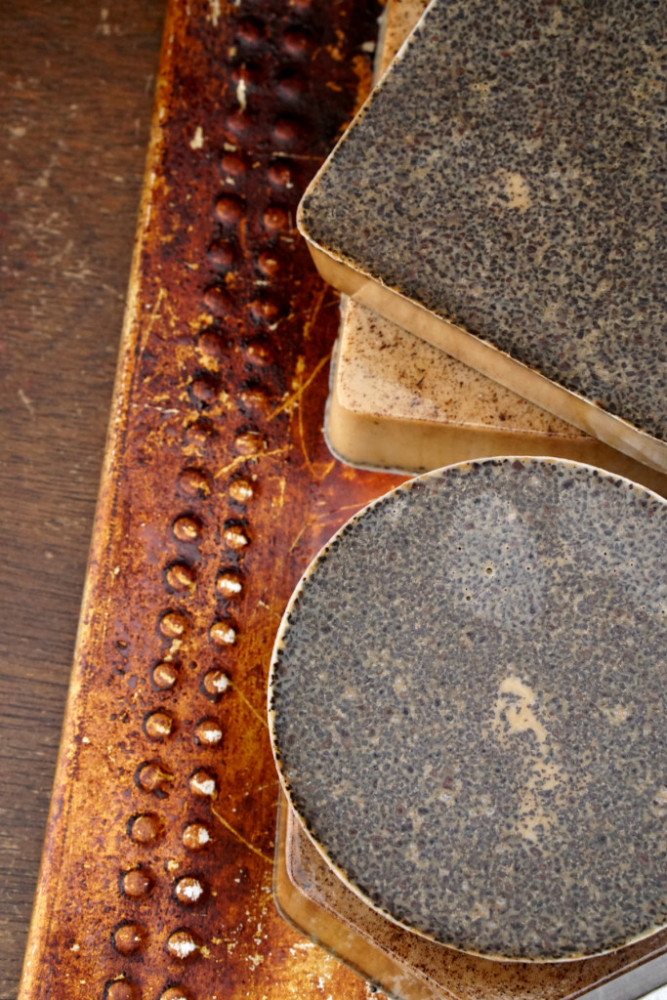 DIY Espresso Soap Directions:
This espresso soap is so easy to make, and really you could make so many variations it's just insane! I love the "streaked" look of the espresso, so I used actual brewed espresso in this recipe, but it's not really necessary. As long as you've got the coffee grounds, it'll smell like coffee soap!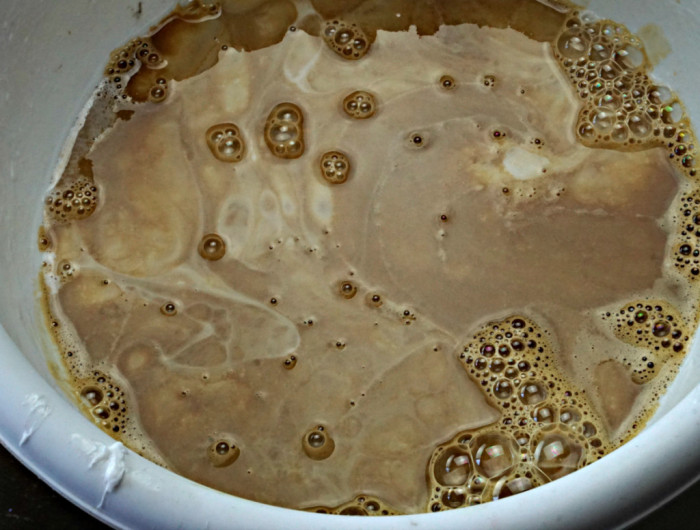 Melt 1 pound soap in the microwave, stirring every 30 seconds, being careful not to burn the soap – or your hands! Pour in 2 ounces espresso, and stir.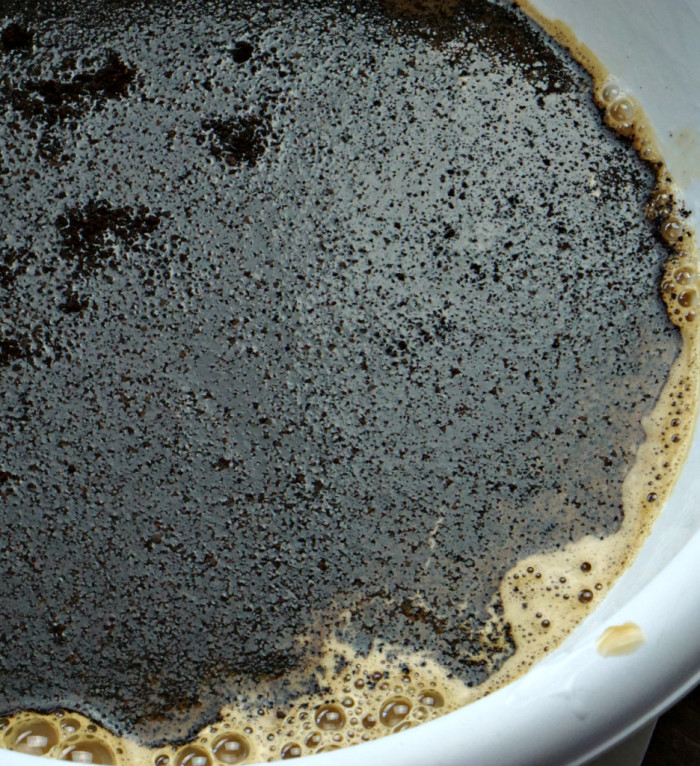 Then, add in 1/2 cup ground coffee, and stir some more.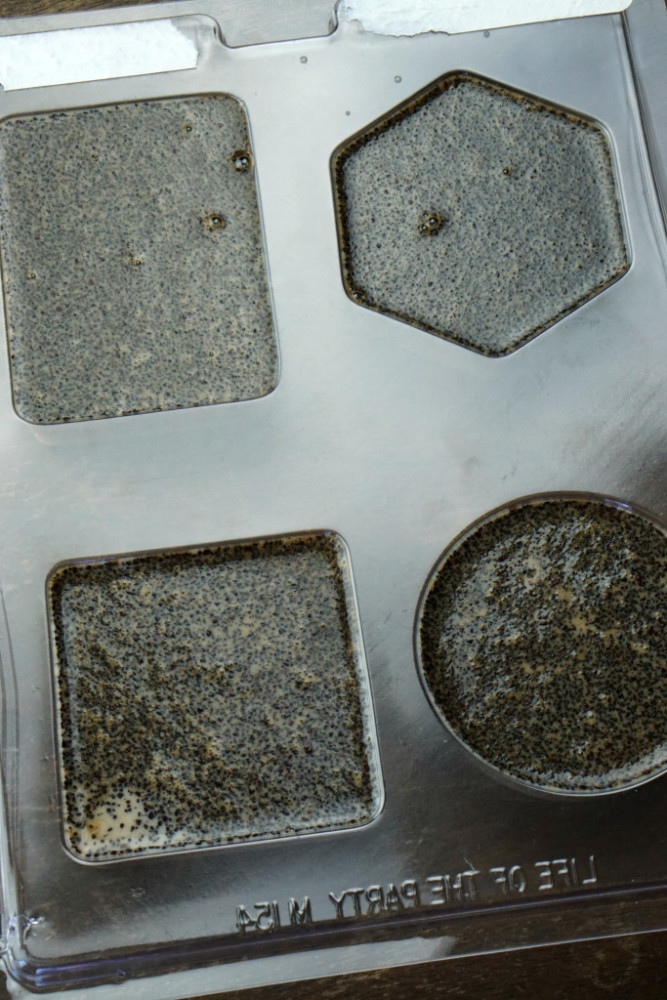 Pour soap/coffee mixture into molds and let harden. I am impatient so I put mine in the freezer for 30 minutes and they were ready. If you let them sit out at room temperature, it could take a few hours.
Don't forget to PIN IT! <3