Day of the Dead for Kids| Dia de los Muertos Unit Study
I'll admit, I had heard of the Day of the Dead celebration but I wasn't quite sure what it was for. Growing up in small town Missouri, you don't learn a whole lot about other cultures. After we moved to Arizona, we started learning more about Mexican and Central American culture and I found myself reading up on Day of the Dead and more. I thought it'd be fun to put together a post about a Day of the Dead study for kids, and a Dia de los Muertos unit study for homeschooling. If your kids are interested in learning like mine were, they'll have a lot of fun with this!
Day of the Dead for Kids
Don't get freaked out by the skulls and talk of the dead. There's nothing to be scared of… it's actually a celebration of life!
Here for the free printables? Scroll to the bottom of the post!
What is the Day of the Dead?
To get started, we have to learn about what this holiday is and why it is celebrated.
Day of the Dead (Spanish translation: Dia de los Muertos) is a Mexican holiday celebrated throughout Mexico, Central America, and even the United States. While it is acknowledged internationally among many other cultures, Dia de los Muertos is most popular in Mexico and the U.S.
Contrary to popular belief, this holiday is not related to Halloween. However, many folks that celebrate Dia de los Muertos also celebrate Halloween. It might sound confusing to call it a "celebration" when we are talking about death, but it's a time to celebrate the lives as they were.
Dia de los Muertos is a day to celebrate and remember those who have passed with music, dancing, fun, laughter, and love. It is believed that the spirit of the dead visit their families on the last day of October, and leave on November 2nd. Day of the Dead celebration is one in which families prepare special foods to honor those loved ones they have lost. It is a celebration for families and friends we have lost.
To celebrate, many decorate altars with bright colors and light candles. Candles and flowers line cemeteries and roads to guide loved ones to their homes. Parades are held and children eat candies to celebrate the lives that were once lived. Learn more by watching this video about the Day of the Dead below.
The ofrenda is often the most recognized symbol of Día de los Muertos. Temporary altars are a way for families to honor their loved ones and provide them what they need on their journey. They place down pictures of the deceased, along with items that belonged to them and objects that serve as a reminder of their lives.
Every ofrenda also includes the four elements: water, wind, earth and fire. Water is left in a pitcher so the spirits can quench their thirst. Papel picado, or traditional paper banners, represent the wind. Earth is represented by food, especially bread. Candles are often left in the form of a cross to represent the cardinal directions, so the spirits can find their way. (Source)
Day of the Dead Foods
Learn how to make your own Day of the Dead altar, and more about the foods eaten during this time of remembrance.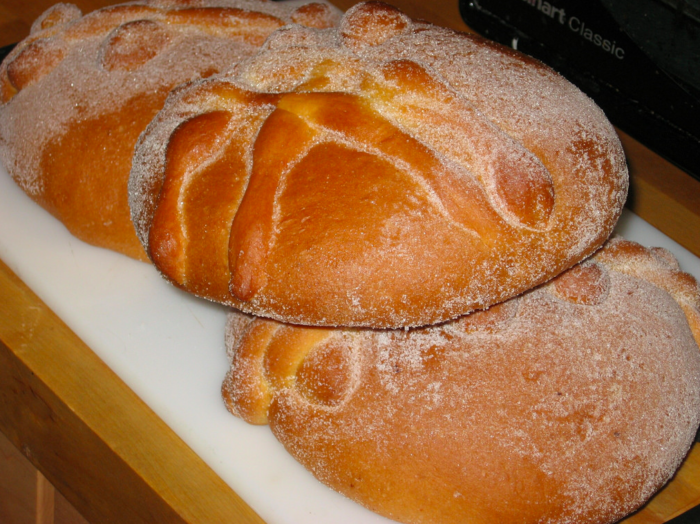 Pan de muerto (English translation: bread of the dead) is the most popular food for celebrating Day of the Dead. It's made to look like a pile of bones and is brought along by families visiting the graves of their loved ones. Get the recipe here.
Tamales are eaten year round but are one of the favorite foods for Dia de los Muertos. Tamales are cornmeal dough and filling, wrapped in a corn husk or banana leaf. They're steamed and served hot. Delicious! I've most commonly seen tamales filled with pork, but we love green chile and corn tamales.
Mole is a traditional Mexican dish that is made with a chocolate chile sauce. Here are 6 mole recipes for you to try!
Learn more about Day of the Dead foods in this Disney video.
Day of the Dead Arts and Crafts
I found so many Day of the Dead project ideas on Pinterest! Whether you're creating Day of the Dead Lesson Plans or just want to play some Dia de Los Muertos games, Pinterest has you covered. I discovered an awesome website for sugar skull inspiration in my search. If you have older kids who are into makeup, definitely check out our sugar skull makeup ideas.
We enjoyed making this Day of the Dead Felt Craft, and it can be adapted for all grade levels. Make it more detailed for older kids, bigger shapes and less details for younger kids.
Day of the Dead Worksheets and Printables
My friend Stacy over at Fancy Shanty has an awesome FREE Dia de los Muertos workbook for preschoolers and kindergarteners.
Dia de los Muertos Coloring Pages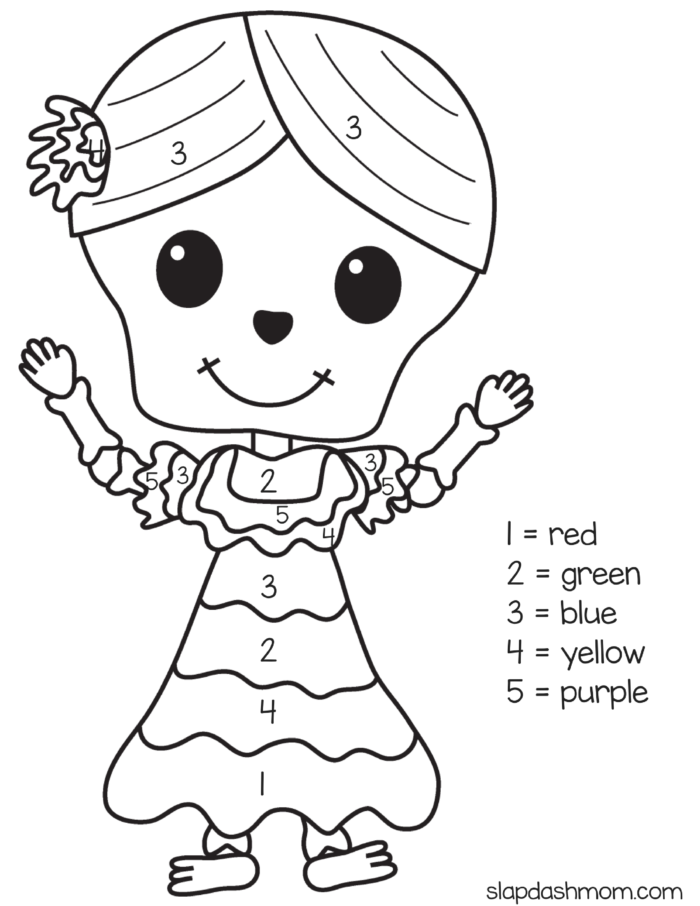 I made some Day of the Dead coloring pages and put them in the workbook so be sure to scroll to the bottom to download them all!
Day of the Dead Word Search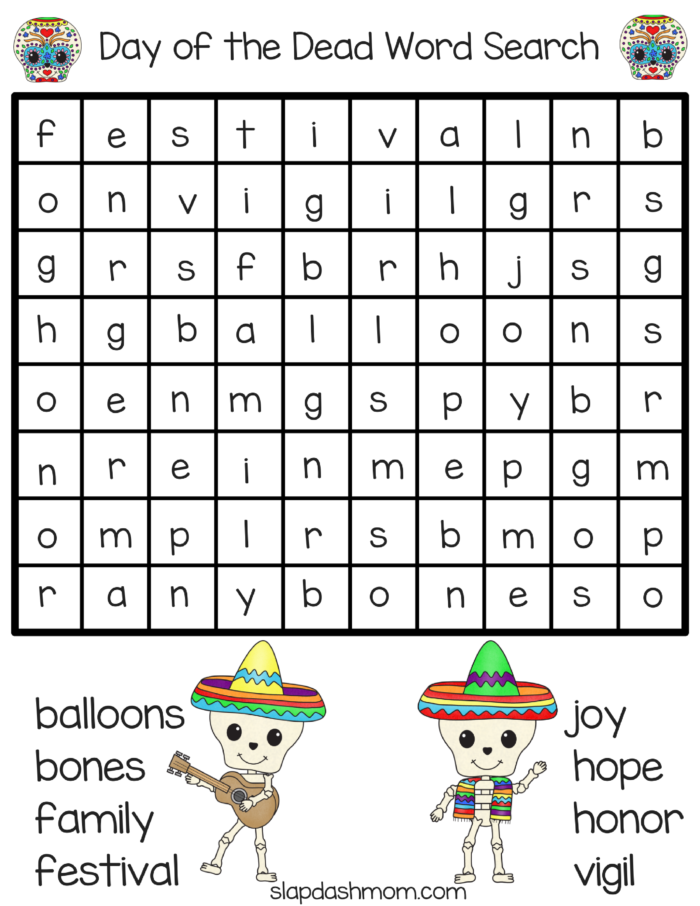 Download the entire workbook below for word searches, tracing practice, puzzles, and more!
Watch this Dia de los Muertos 3D animated short!