Blue Apron Review: the Good, the Bad, and the Yummy
Have you tried Blue Apron? I'm doing a review for their food delivery service, and wanted to share my thoughts with you guys.
Blue Apron Review: the Good, the Bad, and the Yummy
The kids all gave our Blue Apron meals two thumbs up. We did, too.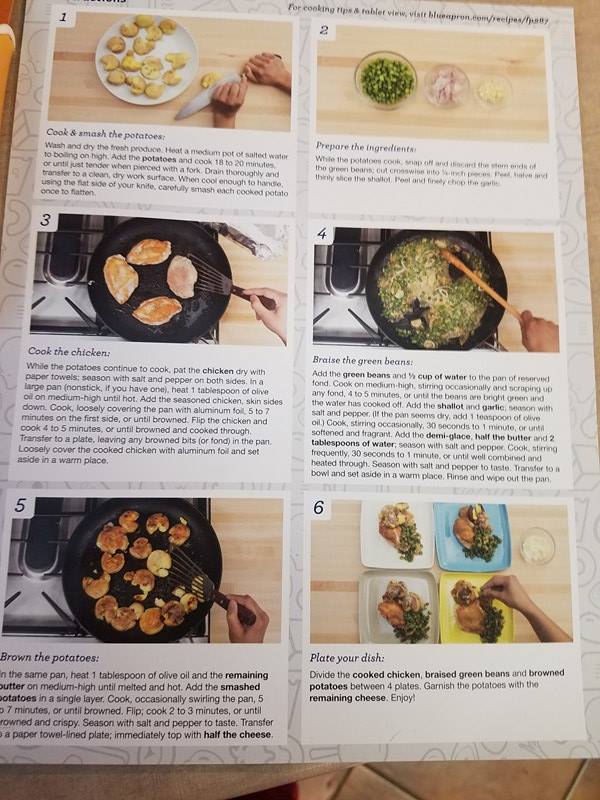 The Good and The Bad
+ Portion control: The best part about Blue Apron besides the convenience is that it offers portion control without any extra work for you. At first I was thinking there wasn't much food, but then I realized that's because we serve huge portions here, which is something we have to cut back on.
+ Packaging: The packaging was perfect because everything was organized and labeled. There was no guessing, which is something I was worried about when I knew both meals would be delivered at the same time. Because we were rushing to get things refrigerated, I didn't get any pictures.
+- The price: The family plan is $69.92 ($8.74/serving) for two meals. They offer coupons and free meals from time to time so keep an eye out for those.
+ FREE Shipping – Choose a day that fits your schedule best. We chose Fridays.
\ Variety: I was surprised at the lack of variety when choosing meals. I hadn't used a delivery service for food before so I guess I hadn't thought of it, but we had to skip the first week because the food options were not ones our family would eat. The second week we got adventurous and tried salmon, but we would've been pretty limited had we not done so. Their limited choices aren't a huge problem, and I'm thinking this is probably why they cost much less than all of the other food delivery services I've looked into.
\ Possible spoilage: When our food arrived, it was packed on ice and still cold. It's important to make sure you're home when your delivery comes, especially if you're in a hot climate like we are in Arizona, because if it had sat outside all day I'm pretty sure it would've been spoiled. Also, one of the potatoes smelled like rotten fish, though we aren't sure how because the salmon was sealed well.
The Yummy
New England-Style Salmon Rolls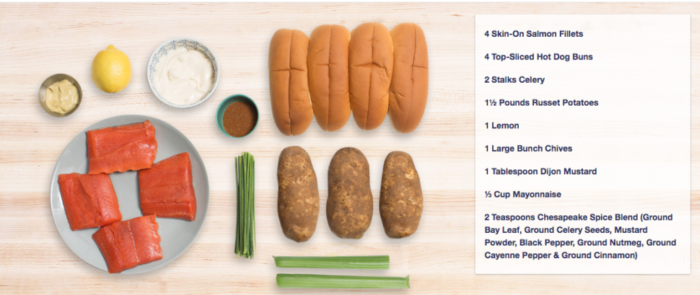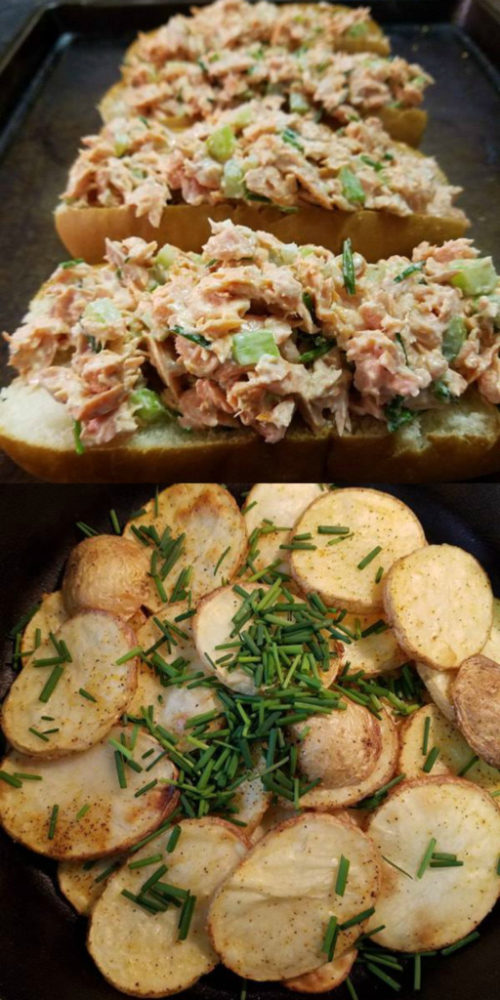 Seared Chicken and Crispy Smashed Potatoes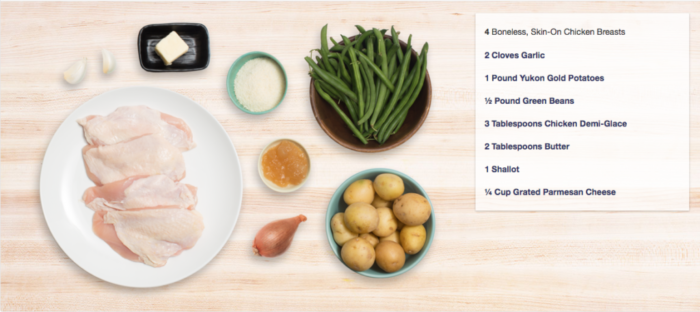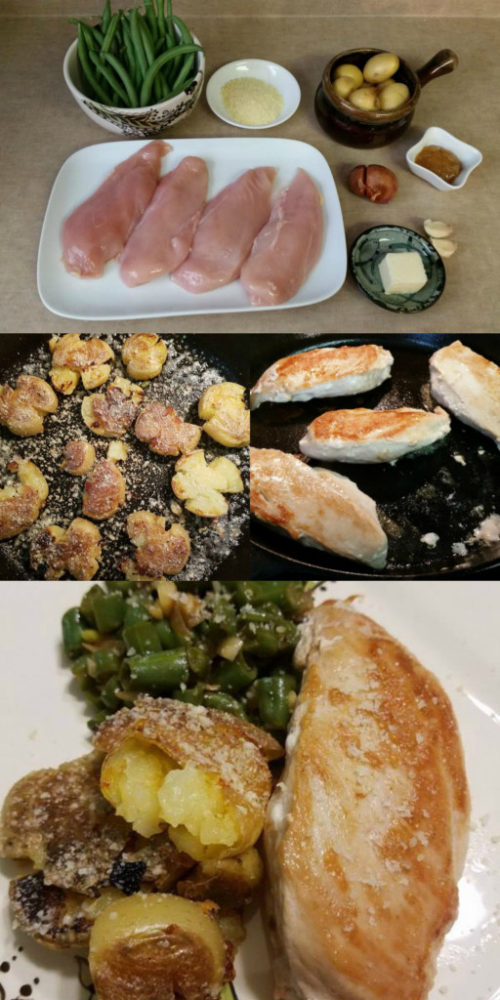 Who is Blue Apron really for?
If you're a price matching, deal hunting, bargain shopping family, Blue Apron isn't something you'd utilize simply because your grocery bill would go up quite a bit. With that being said, time is money. So if you're spending hours and hours price matching  and coupon clipping each week, you might find Blue Apron is worth the cost.
If it was just the two of us, Rachel and I would use Blue Apron on a semi-regular basis. We love coming up with our own recipes, but both recipes we tried from Blue Apron were definitely chef-approved while still being super easy to follow. You don't need to have mad cooking skillz to master these dinners, but they do have video tutorials if you need help learning how to mince, chop, caramelize, etc. This is the perfect opportunity to learn to cook if you are stuck on microwave dinners. Overall, I'd say Blue Apron is designed for busy couples and families that appreciate convenience and good food.
I also want to mention that while we didn't have any issues with these meal options, I'm not sure how allergy-friendly the meal service is as a whole so you will want to ask about that before ordering.
Final Thoughts
The convenience of having the perfect amount of the exact ingredients delivered to your doorstep is something everyone should try at least once. I worked out an awesome deal with Blue Apron for you guys.