5 School Supplies Your Child's Class Needs Mid-Year
This post may contain affiliate links. Please read my Disclaimer and Privacy policy for more information.
We're approaching the halfway point in the school year, and I know school supplies are running low in the girls' classes. We sent a note to each of their teachers, asking which supplies are most needed so we could provide them. In this sponsored post on behalf of Kleenex brand, we'll show you which ones ranked highest on the needs list!
Show the teachers – and kids – that you care, by bringing in a box of school supplies. If you buy extra at the beginning of the year, it costs a lot less. If you're caught unprepared this year, just buy a few things and remember to stock up ahead next time! We just spent about $50 at the store last night buying extra supplies, so it definitely pays to shop when back-to-school sales hit instead. Also, check out how you can get a $5 VUDU Credit on Kleenex facial tissue (#5).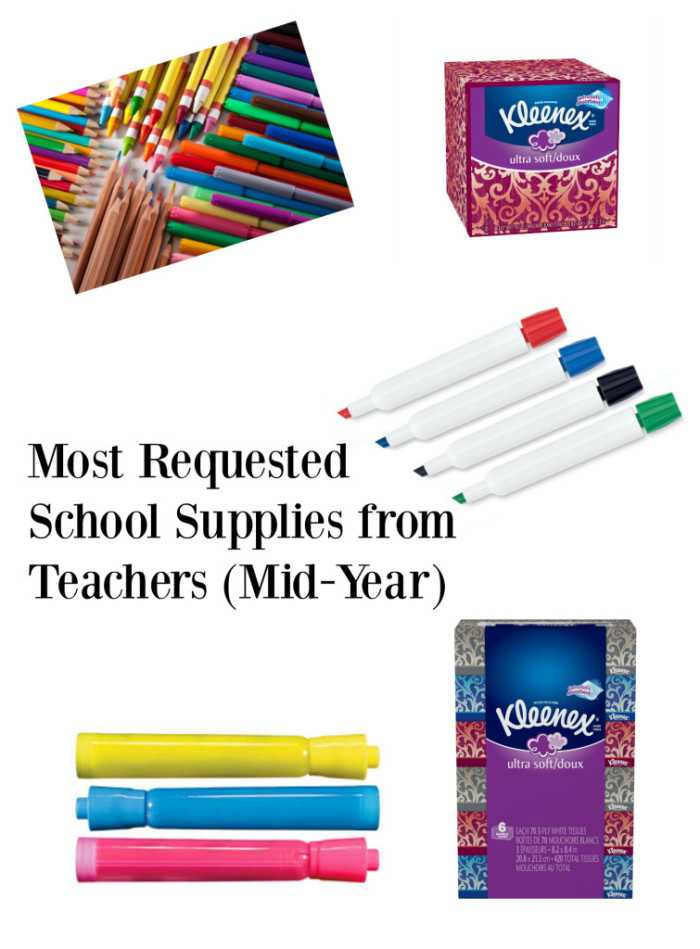 5 School Supplies Your Child's Class Needs Mid-Year
1. Crayons and markers. It's been a few months, they're all worn down, dried out, broken, and/or lost. During back-to-school sales, they're a quarter a box. Now, they're almost a dollar. Of course.
2. Highlighters and dry erase markers. The highlighters are no longer yellow, they're almost black, and barely working. The dry erase markers, well, they're dry – which, contrary to their name, is not how they're supposed to be. Get the best deal on these by buying in the big/bulk packs.
3. Pencils and notebooks. Sapphire loaned out most of her pencils, and lost the rest. We just bought her a box of pencils, and the two older girls asked for mechanical pencils so we got some of those. We sent an extra box to their classes, since our kids can't be the only ones that are penciless by now. Gracelynn goes through a notebook a week, so I'm really glad I bought 100 of them during the back-to-school sales. They're $1 a piece now!
4. Hand sanitizer. The teachers love this stuff, and since it's always running out, I'm guessing the kids do, too.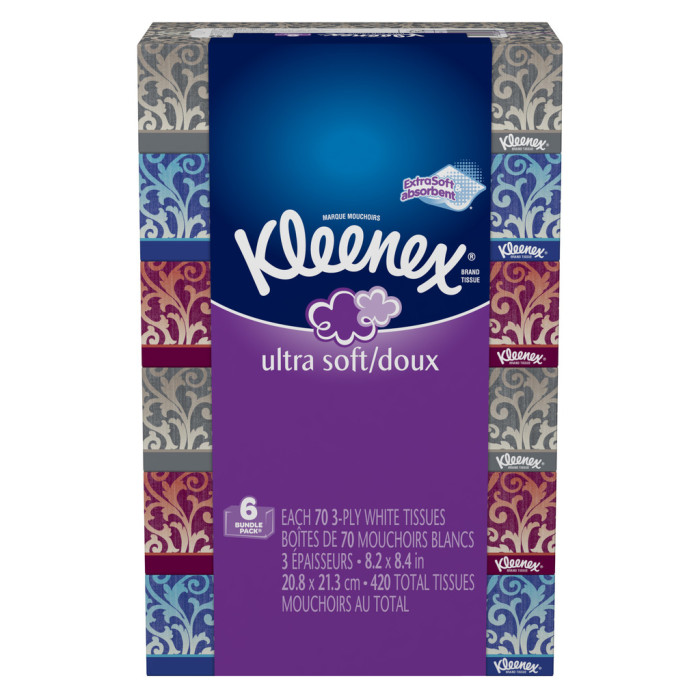 5. Kleenex facial tissue. Duh. We all know that cold and flu season arrives shortly after we get back from Fall Break. The kids are all sharing school supplies, coughs, and germs. The sniffling and sneezing starts, and nobody wants to use a bargain brand tissue to wipe their nose (you might as well be using sand paper). Instead of starting a classroom brawl over who gets the last Kleenex facial tissue, we figured we might as well help the teachers stock up with a few boxes ahead of time. The teachers ask for Kleenex brand by name, so that's the brand we get. Stocking up ensures they have enough for everyone, so they can share when someone needs it. I'd rather share a Kleenex facial tissue than a cold, but maybe that's just me.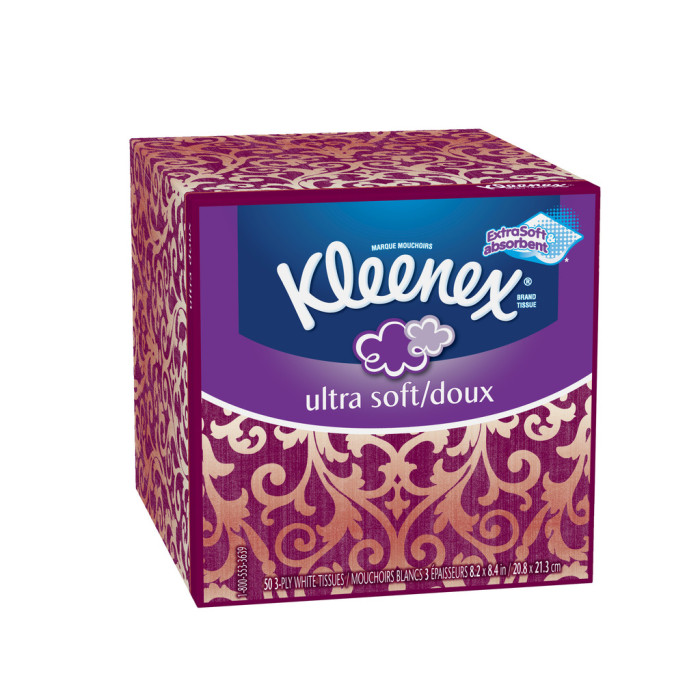 When you want softness, Kleenex Ultra Soft Tissues are there for you with a little extra TLC; they're the #1 preferred Ultra Tissue – and are especially wonderful for delicate skin. Preparing for cold and flu season shouldn't be a last minute thing. Who wants to run to Walmart when they're sick? And please stay home if you have the flu! If the cold/flu shows up at your house, it's better to be prepared by stocking up ahead of time, right? Right.
BONUS!
When you purchase either a 4-pack of 75-ct Kleenex Ultra Soft Tissues or Kleenex Lotion Tissue, you can score a FREE $5 VUDU Credit! Some packages will have stickers that denote a coupon, and some will not, but all of the Lotion/Ultra Soft 4-packs are eligible! All you have to do is take a clear photo of the entire receipt with your phone, marking a star next to the Kleenex brand purchase.. Then, text CAREPACKAGE to 811811 for submission instructions. Please allow 48 hours for processing. See full details.
This is a sponsored post written by me on behalf of Kleenex Brand.